Top 5 Most Common iPhone 6 Issues You May Come Across
BY ETrade Supply | April 17th, 2015 | 2 | 7
No.1 iPhone 6 Red Screen Issue:
Since the release of the iPhone 6 and 6+, many people have experienced a situation similar to this: they are using their iPhone and all of a sudden the phone's screen turns red and gets stuck with on an Apple logo on the screen. This problem may resolve itself later, or more often than not it lock up on the Apple logo screen until it ran out of power.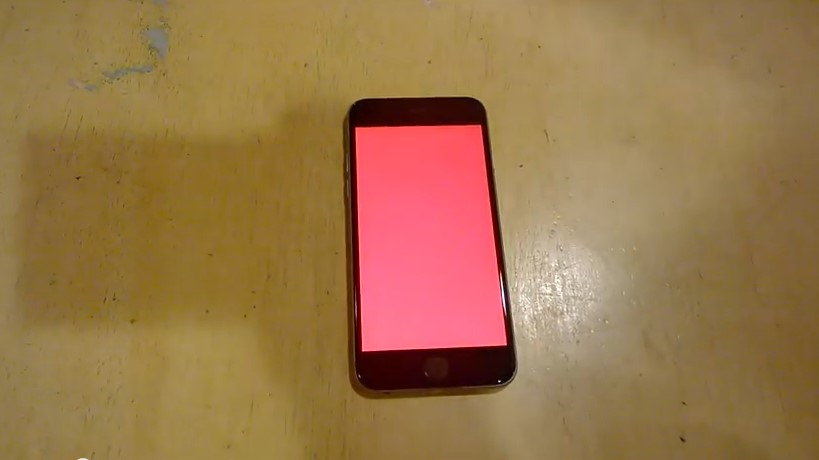 Possible causes and solutions:
1. Software issue:
This maybe a software issue. Some people who have experienced this issue stated they were able to fix their phones by performing a hard reset, which you can also try. Simply hold down the power button until your iPhone 6 shuts down. Afterwards plug your iPhone into your computer with the lightening cable, then press and hold the power + home buttons down until you see the plug into iTunes prompt. Then follow the reset process through iTunes.
2. Hardware issue:
This could also be a hardware issue. There are people who have claimed to fix the red screen issue by replacing their iPhone 5S's proximity sensor (apparently doesn't work on the iPhone 6). But this may not be the ideal choice for normal people like you and me, and the best choice is to contact Apple or visit an Apple Store to replace the phone. We recommend recording a video of the red screen in case this has only happened on occasional.
No. 2 iPhone 6 won't charge issue:
This is not a new issue since the phone's release many people have experienced and complained about this problem. The phone and charger work just fine until so random point in time they suddenly stop charging.
Possible causes and solutions:
Make sure you're using the original cable and charger that came with your phone. If you are, try different cables, chargers/sockets to see where is the problem lines;
If your iPhone 6 is still unable to charge, make sure the connector on the cable and charging port for your iPhone 6 are clean and dust free. If they are dirty, just blow it out or use alcohol to clean them.
Resetting your iPhone 6 may also help to solve this issue. Simply hold down both the power button and home button for at least 10 seconds until you see the Apple logo appear. If you've tried all of the above steps and the problem still exists, you probably need to replace the charging port to fix it. If you are inexperienced in phone repair we recommend you take your phone to the Apple Store or a third party repair shop for help. If you are willing to try a DIY fix, here is the tutorial for you to follow.
No. 3 No service available, touch ID stops working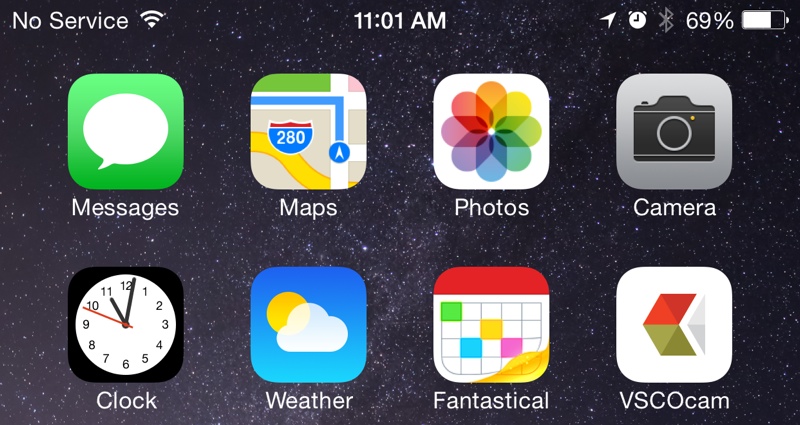 Possible causes and solutions:
It seems this issue mostly occurs on iPhone 6s that are running iOS 8.0.1. This is a bug in iOS 8.0.1; which can be solved by upgrading to the newest version of iOS.
Simply go to Settings > General > Software Update and tap Download and Install. This can also be done through iTunes. Plug your iPhone into your computer then click iTunes, then click Check for Update on the Summary

Be sure you've already backed up your device before you do any of the above actions.
If updating your device to iOS 8.0.2 doesn't solve the problem, then you could downgrade your iPhone 6 to iOS 8. First download the right IPSW file, here is a link to the file for the iPhone 6. Plug your device into the computer then click on iTunes. For Mac systems, you will need to hold the ALT key and click Restore then choose the IPSW file, on Windows systems, press the Shift key and choose the Restore option, then use the IPSW file.
No. 4 Broken Screen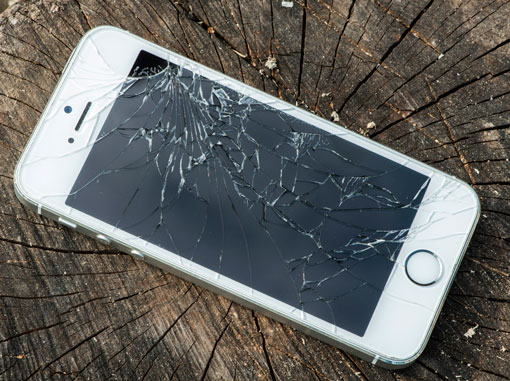 Possible causes and solutions:
Though Apple has adopted Corning Gorilla Glass 3 for the iPhone 6 & 6+, a cracked screen is still the most annoying and common problem for users.
There are two options for this unfortunate issue:
1. Go to the Apple store and let them replace your screen. Apple will charge you $109 for iPhone 6 and $129 for iPhone 6+;
2. Check out our iPhone 6 screen replacement guide to repair it yourself! This will void your warranty but can save you money, check out our OEM iPhone 6 replacement screens.
No. 5 iPhone 6 battery drains quickly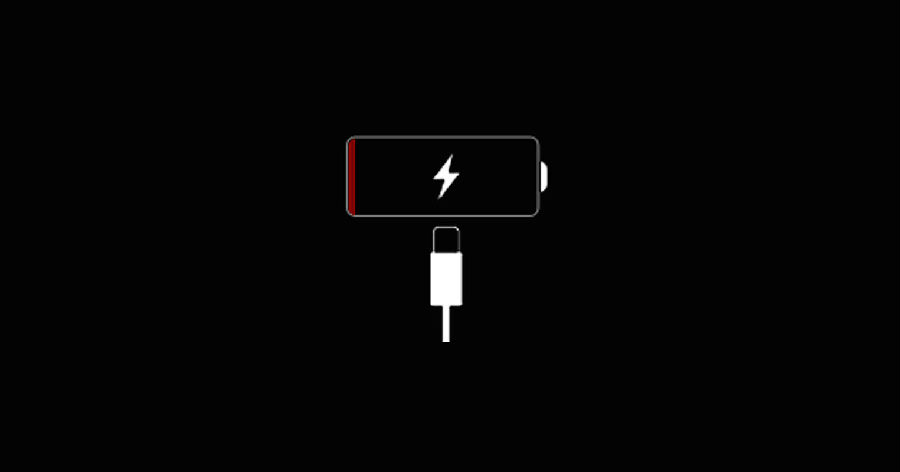 Possible causes and solutions:
There are plenty of reasons why your battery drains quickly, so the first thing you should do is to find out what is causing the problem.
1. Write down how much your iPhone 6 has left and then put your device down for 20~30 mins, after that, check how much battery is left. If there is no big difference, then the drain is due to heavy use; if it still drains fast, then it may be other problems;
2. Check whether you are using Location Services, Background app refresh and Push Notifications; these three services require lots of power, turn them off if they are not necessary for you;
For Location Services, go to Settings>Privacy>Location Services, and turn off any app and system service that you don't need tracking your location;
For Background app refresh, go to Settings>General> Background App Refresh, turn off the apps that are using background refresh;
For Push Notifications, go to Settings>Notifications and turn off any app that you don't' need notifications for.
If you've used your phone for quite a long time, that to say, your phone has been fully charged over 300+ times, then this is a sign that you need to replace your battery. Follow our iPhone 6 battery replacement guide to replace it or let Apple/third party repair shop do it for you.
Summary
Reviewer
Review Date
Reviewed Item
Author Rating
| | | | | | |
| --- | --- | --- | --- | --- | --- |