Top 10 Amazing Features about Xiaomi Redmi K20/K20 Pro
BY kaye | July 23rd, 2019 | 0 | 1
Xiaomi released the newest smartphone models on May this year, Redmi K20 and K20 Pro. The most attractive from the external look, to the internal operating system function this new model showed up to our sight. Since Xiaomi Redmi K20 and K20 Pro launched in India days ago, these new models are welcomed in the local smartphone market. You may wonder what this Xiaomi new generation is different. Let's talk about 10 amazing features about K20 and K20 Pro here.
1. Three beautiful colors Exterior looks
Xiaomi releases Redmi K20 and K20 Pro in three beautiful colors this time, flame red, glacier blue, and carbon black. Seem from the exterior look, you will be attracted by the exquisite layering grain of the rear case. Take the flame red aufblasbare rutsche color as example, the bright red color on two sides and dark color in the middle gives you the vision of flame. Likewise, the glacier ice blue is also cool, especially on the flection of bright light, inflatable obstacle course for sale which makes you feel in the ice. The carbon black model gives us a noble look with the exquisite interior grain.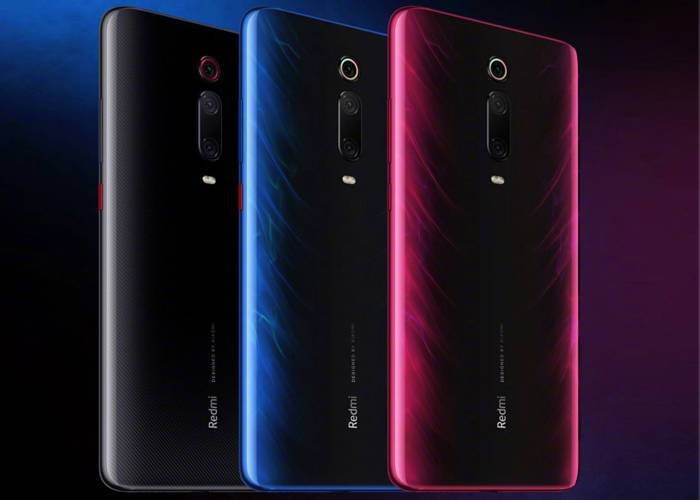 2. 39-inch Super AMOLED display
Xiaomi Redmi K20 Pro features of 6.39" display with extra wide screen coverage and super AMOLED capacitive touch screen with 6340 * 1080px. This is the first Xiaomi Redmi model with AMOLED display. This durable Xiaomi display screen is always in standby with time and App icons notification showing, which makes the convenience of ours to access to the pattern. And also, you can tweak the contrast and tone of the panel. Furthermore, the Corning Gorilla Glass 5 design makes this phone a graceful look and feel.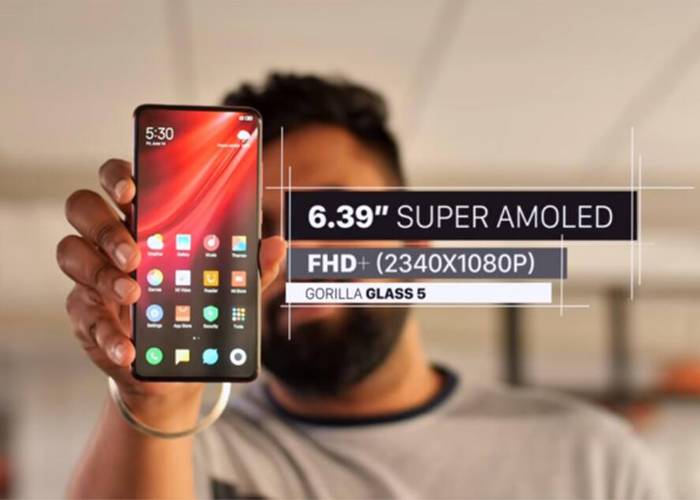 3. 20MP Pop-up selfie shooter camera
This is an outstanding feature of Redmi K20 and K20 Pro. When you turn on the front-facing camera to selfie, the pop-pup camera will rise up automatically with fresh light. This is quite different from other smartphones. And also, the 20MP camera with ultra-wide shooter and self-portrait mode gives you the best experience on selfie shooter. You won't get rid of it once you have it.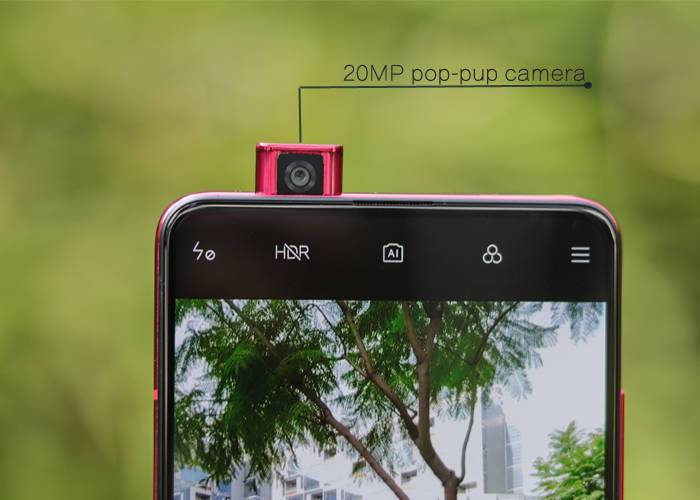 4. Triple HD rare cameras
Let's move to the subject of Redmi K20 and K20 Pro's rare cameras. The three rare cameras of this model function differently on the body. The triple HD cameras consist of a 48MP IMX 582 main camera, a 13MP ultra-wide shooter camera, and an 8MP telephoto sensor camera. The main camera features of 48 megapixels Sony sensor which has 10 times mixed room. More interesting, this 48 MP camera enables you to shoot slow-motion videos at 960 frames per second at 1080P. The 13MP ultra-wide shooter can be optional switched with the pop-up selfie camera, which makes our photography much amazing. Moreover, the dedicated Night Mode does help to improve the quality of our indoor photos.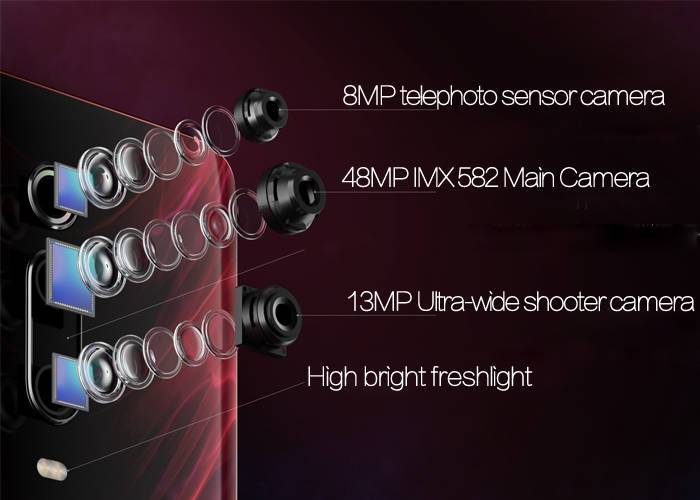 5. Qualcomm Snapdragon 730/855 CPU
The Xiaomi Redmi K20 Pro is powered by top powerful Qualcomm Snapdragon 855 flagship chipset with octa-core CPU and Adreno 640 GPU, and the Redmi K20 is Snapdragon 730. The Qualcomm Snapdragon 855 is built for gaming with cutting edge performance, graphic tech improvement, powerful CPU performance and strong connectivity of 4G and 5G. The performing system of Redmi K20/20 Pro is Android 9.0, which has been upgraded from the former version. MIUI 10 enables this model a better performance as well. What's more, Redmi K20/20 Pro features of Game Turbo 2.0, which brings so much pleasure to the phone gamers.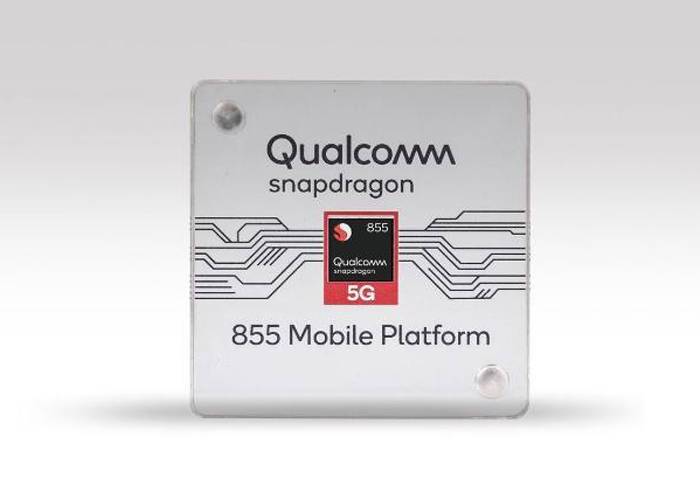 6. 6G/8G RAM, 64G/128G/256G Storage
This time, Xiaomi release Redmi K20 in 6G RAM, 64G/128G internal storage, and K20 Pro in 8G RAM, 64G/256G storage. This is large enough for us to store our large-capacity data on the phone, like photos, videos, games, etc. Xiaomi makes variant pricing from different storages, which is reasonable and acceptable to customers.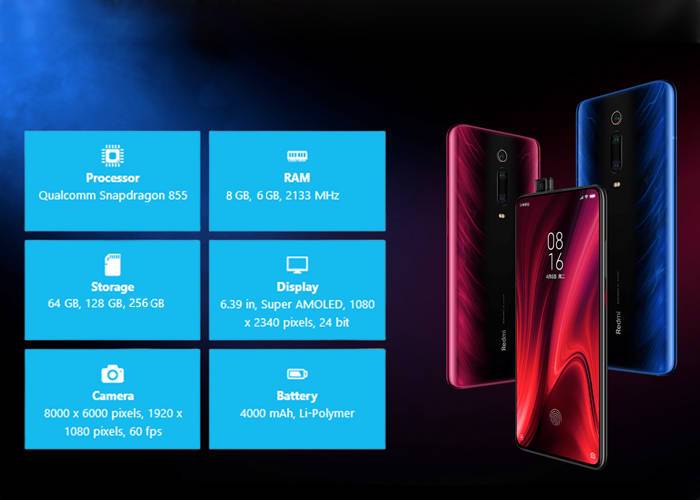 7. 40000 mAh fast-charging battery
Xiaomi also makes efforts to improve the battery. The Redmi K20 Pro has an internal battery of 40000 mAh, which is more powerful than ever before. You don't have to worry about your device powers down when you go out, or take a large have a power bank with you. And also, this large capacity battery features of fast charging. It only acquires you one hour to get your phone battery from empty to full load.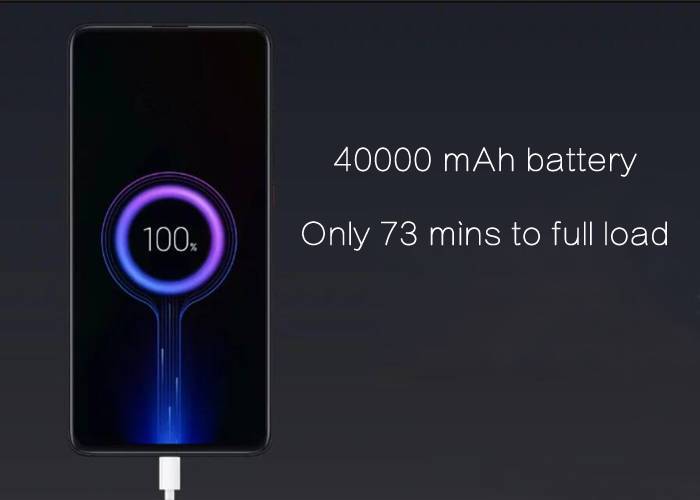 8. 5mm headphone jack
Most of our smartphones are not for 3.5mm headphone fitness now, but Redmi K20 and K20 Pro is different. This Xiaomi model retains 3.5mm headphone jack and it ensures high-quality sound output and has also passed the Hi-Res certification process. This is convenient for someone who owns 3.5mm headphone type on using smartphone audio output.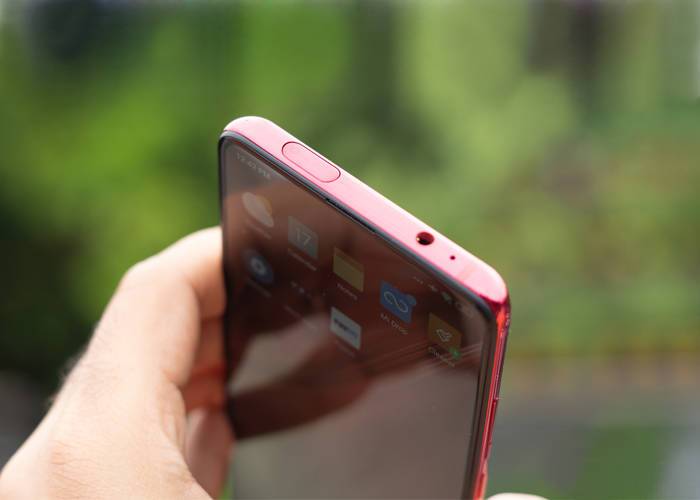 9. 7th generation in-screen fast fingerprint sensor
Just like we said on the second feature, Redmi K20 and K20 Pro have a large MOLED display screen. This MOLED display is equipped with a 7th generation in-display fingerprint sensor. This new sensor has a 3P lens along with a small macro camera, and 7.2-micron ultra-large pixels along with 100% larger photosensitive area over the previous fingerprint sensor. The screen fingerprint scanning area is increased by 15%, which is better and quicker for us to unlock the screen.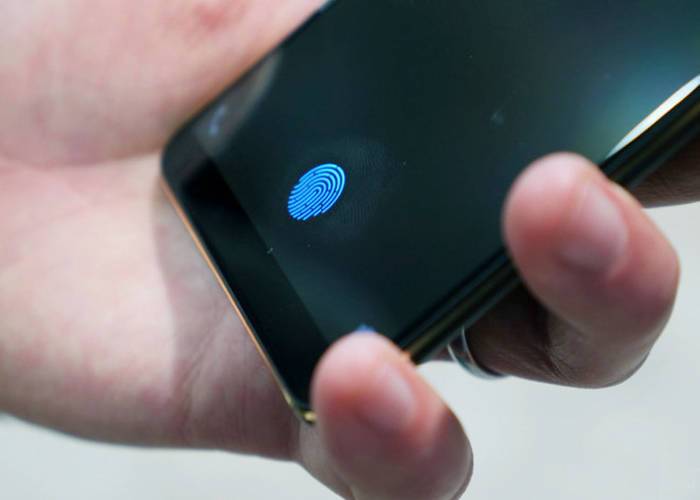 10. The NFC function
People were wondering if Redmi K20 and K20 Pro support NFC function when it is released, the answer is yes now. With modern electronic technology fast development, our smartphone has become multi-function today. The Redmi K20 and K20 Pro are installed with NXP-SN100T chipset, which makes us possible to pay via Mi Pay on the phone without our bank card. Also, Redmi K20 and K20 Pro could make connectivity with our bus card. The NFC function makes our life so much convenient.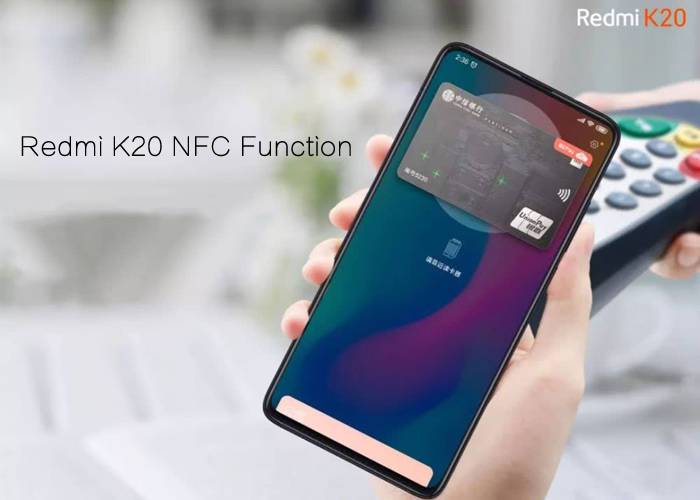 Since Xiaomi is working on black technology development, it will release more new products to the global market in the coming days. The latest news leaks that Xiaomi A3 is launching this month, which brings so much interest to Xiaomi fans around the world. We will make reviews on this new model, just stick with our blog weekly. In the meantime, we suggest you take a view on our replacement parts like Xiaomi Remi Note 6 Pro LCD screen or other parts in our online store. You are a big fan of Xiaomi too? Leave your comment so that we can talk about more.