Top 8 Tips and Tricks for Your HTC One
BY alina | August 2nd, 2013 | 2 | 1
HTC One has been well received since it was released, although it has several issues as mentioned before. After you get this device, do you know how to make the most use of it? If not, here are the helpful top 8 tips and tricks for the HTC One, which could help you use this handset with less obstacles.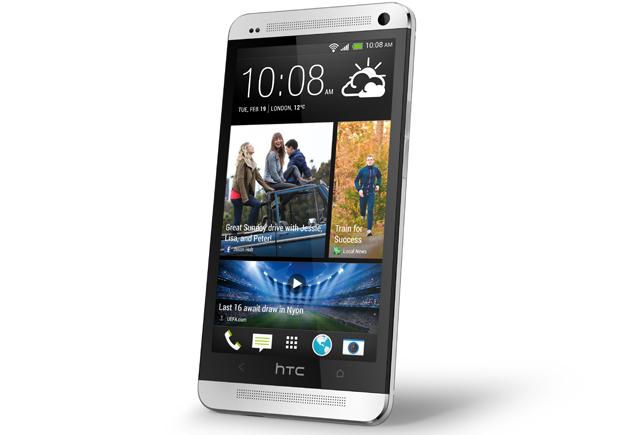 1. Tips for Taking A Screenshot on HTC One
Tip 1: Hold down the Power button and the Volume down button simultaneously until you hear the camera shutter sound and see the screenshot of your phone's display. Tip 2: Hold down the Power button and the capacitive Home key simultaneously until you hear the camera shutter sound and see the screenshot. You'll find the screenshot in the
Notifications
bar or you can also see it in a
Screenshots
album in
Gallery => My Photos
.
2. How to Get Over or Customize BlinkFeed
HTC blurbs its BlinkFeed feature that you can simply select the social networks, news and feeds you want to stay updated on and they'll all stream live to your home screen. However, many users complain that they don't get used to this feature and want to get rid of it. Unfortunately, you can't disable it entirely but it's possible to use the HTC One without BlinkFeed being in the way. You can set up your home screens like the traditional home screen by long pressing on any home screen and then long pressing the thumbnail at the top of the screen. You'll see the option "Set as home" appears. Select any screen rather than BlinkFeed. Now you have finished the customization of the HTC One home screen.
3. Tips for Customizing the HTC One Lock Screen
If you find the default lock screen is not personalized, you can customize it by going to
Setting => Personalize => Lock Screen Style
. Then you can choose a style and wallpaper, select photos from your Gallery or pick up the emails, missed calls, texts, calendar events and music player.
4. How to Secure the HTC One Lock Screen
The default security setting is "none", which means anyone could gain access to the data in your phone once he gets it. Therefore, in order to protect your private data, you'd better secure your phone's lock screen by going to
Settings => Security => Screen Lock.
You can choose from a pattern lock, a numerical pin, a password or even your face. But the face Unlock is not every safe, don't rely on it too much.
5. How to Upload You Photos to the Cloud Automatically
You could back up your snaps through opening up the camera, tapping the three dots in the bottom left corner of the screen, and selecting the
Camera Options => Auto Upload.
Then simply choose the services, like Google+, Flickr, you want to upload the photos to.
6. How to Disable Beats Audio
Beats Audio is one of the HTC One's highlights. But if you don't like it, this tip could relieve you from this trouble. You can turn it off by simply going to
Settings
, scroll down to the
Phone
section and switch Beats Audio off.
7. Tip for Installing a Custom Keyboard
Do you know you could install the on-screen keyboard you like on your HTC One? If not, go on reading. You can download the alternatives in the Google Play store. After you have installed the one you like, go to
Settings => Language and Keyboard
and select your new option. But before you discard the default one, make sure your try out the "trace to type" option, which you can enable from the
Language and Keyboard
menu.
8. How to Speed Up the HTC One
If you are not satisfied with the speed performance of your HTC One, you could speed it up with these following tips Tip 1: Going to
Settings => Developer Options => Advanced
and turn off some of the animations in the
Animation
section. Tip 2: If you don't see
Developer
options then go to
Setting => About => Software information
and tap on
Android version
several times to unlock it. Tip 3: Going to
Settings => Apps
and swipe to
All
, and scroll down the list and select each app you don't need and then tap
Disable
to make sure there's nothing running in the background that you don't want. For more HTC One features, you can access to the HTC's help videos by going to
Settings => About => Help => Tips & Help
. Welcome to leave comments about your experiences of the tips and tricks for the HTC One.