The Cost Of Repairing A Cracked Nexus 6 Screen
BY May | February 6th, 2015 | 37 | 8
Even the Motorola Nexus 6 features an AMOLED capacitive touchscreen and is protected by Corning Gorilla Glass 3, but a cracked screen is still possible if the device is dropped by accident. Here we estimate the cost of repairing a broken Nexus 6 screen for your reference.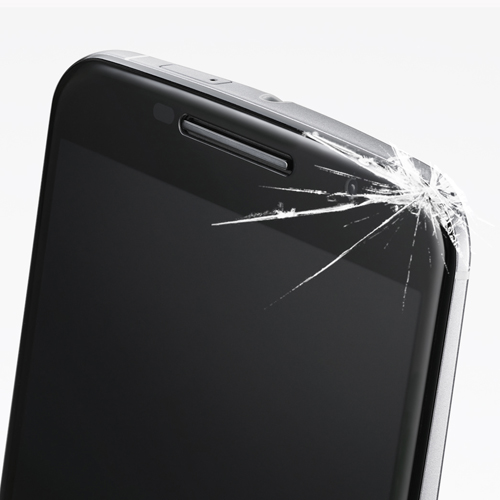 If your Nexus 6 still responses and displays like nothing else happened despite the annoying cracked screen, then the Nexus 6's glass screen was damaged and needs to be replaced. It doesn't that much, $10 is more than enough to buy a replacement Motorola Nexus 6 Glass Lens.
If the Nexus 6 is unable to display anything but you can hear and feel the vibration when starting up the phone, then the LCD screen was damaged. Or if your Nexus 6 touch is not responsive but displays normally, then the touchscreen was damaged. The worst-case scenario is the Nexus 6 screen is totally out of commission after being dropped. In this case, whether you send your device to the Motorola center or visit a repair shop, they will charge you no less than $300 as the whole LCD assembly needs to be replaced.
However, if you'd like to repair it by yourself, the damage to your wallet is not that bad. A replacement Motorola Nexus 6 LCD Touch Screen Assembly costs about $220 at present. The separation work between LCD Assembly and frame is difficult, and we'd suggest you to replace the Motorola Nexus 6 LCD Touch Screen with Frame if you do not want to take that risk. Along with the lower risk is a higher cost, which is about $280.
Here is a link to our repair guide: How To Repair A Nexus 6 Cracked Screen.
Here we also provide a video tutorial about How to Teardown Nexus 6.
Summary
Reviewer
Review Date
Reviewed Item
Good Article, thank you very much
Author Rating
| | | | | | |
| --- | --- | --- | --- | --- | --- |