How to Solve the Common Samsung Galaxy S3 Problems
BY Junior | July 31st, 2013 | 128 | 8
Many people previously reported that their Samsung Galaxy S III can't work normally for one cause or another, almost all of them are maddening when they came across the device's issues such as poor reception, can't make calls, short battery life, email showing in different colors, sudden death syndrome and etc. Does your Galaxy S3 have these problems? If so, no need to worry, these are the most common problems that most users complaints in different areas, and we'll try our best to provide the solution to each case.
>> In case of any hardware issues, you can buy Samsung Galaxy S3 GT-I9300 replacement Parts to DIY repair your cellphone.
[caption id="attachment_4045" align="alignnone" width="300"]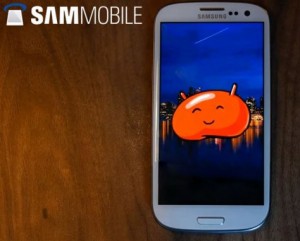 How to Solve the Common Samsung Galaxy S3 Problems[/caption]
Problem One: Poor reception
In most cases, this problem is mainly caused by the different types and structures of antennas that you used. The strong metro coverage should be fairly consistent across handsets. If you previously had good quality on the iPhone or other handsets then we can make sure that the account is setup correctly. So the issues you met either relevant to the SIM or the phone itself. Just to be sure, you'd better organize a SIM swap to the appropriate size. Otherwise, you can also consider sending the device to Samsung to be checked.
Problem Two: Wi-Fi dropping or not detecting
Many people reported that they have trouble connecting to Wi-Fi networks, maybe their Galaxy S3 is connecting fine, but then dropping the connection later, this is a wider Android smartphones' problem. You can go to Settings > Wi-Fi and hit the menu button again to choose Advanced and make sure that Keep Wi-Fi on during sleep is set to Always. Lots of people who have this problem reported that an over-the-air update fixed it, so if you still have issues it is likely related to your router. You could install an app such as Wifi Analyzer and check if you can find the problem.
Problem Three: Emails showing in different colors
When someone has been sent emails to you, the phone seems to (arbitrarily is seems) render either a white background or black background. If you switch the font color to white, you will find the device works great when the email is rendered with black. However, renders the email text invisible when a white background email comes in.
The solution to this issue: Within Settings -> Power Saving there is a setting for Background Color for email and internet. Turning this off and you will solve this issue.
Problem Four: Audio and microphone issues
It's very hard to have a smartphone conversation when people can't hear your voice clearly or you can't hear them. Earlier many users found the problem of the Galaxy S3 microphone and the signal strength was dropping sharply after calls. The speakerphone function can't work smoothly and loss of audio.
Restarting the handset could temporarily resolve this issue, but that's obviously not the best solution, so you should try this solution: Go to Settings > Accessibility and make sure Turn off all sounds is not checked to begin with. Now go to Settings > Sound and make sure your volume levels are correct and sound is turned on.
Hit Phone > Menu > Call settings > Additional settings and then uncheck Noise reduction. Some people have reported less echo and clearer calls with this turned off.
Problem Five: Vibrating to music or audio
Some users told us that their Galaxy S3 was vibrating when they played music or even when they operated a specific audio app. Here is an easy way to fix this issue: Go to Settings > Sound and make sure Auto haptic at the bottom is toggled off.
Problem Six: Copy and paste doesn't work
Some users were copying and then they found the phone has no option to paste and others came across crashes when they want to paste copied text.
As a matter of fact, there hasn't an ideal solution to solve this problem. The first way is to factory reset the device, the second way is to root the smartphone and clear the data from the clipboard. Please note that no people can promise that the issue won't return after factory reset. Samsung officially has known this fault, but the company has not revealed an ideal solution.
Problem Seven: Battery life
Battery life is an obvious flaw for all smartphones. Some users came across a surprising battery drain on the phone, even when the Galaxy S3 is not in use.
If you installed Chrome, fire it up and choose Settings > Developer tools and then uncheck Enable Tilt Scrolling.
Some user have published huge battery savings by turning off LTE in Settings > More settings > Mobile networks > Network mode. There's a fact that if you don't have LTE in your area, the battery drains faster because the phone keeps searching for it. Having Wi-Fi turned on all the time can actually help as it consumes a lot less power than connecting to a handset network, but you must be in range of a Wi-Fi network or the search for a connection will have a similar draining result.
Some users think that Samsung's preinstalled apps can use much battery life even when you're not using them. Some users reported success after disabling their Samsung account and numerous Samsung apps. Go to Settings > Applications manager and choose the All tab then disable Samsung Account, Samsung Backup, Samsung Apps, Samsung Cloud Data Relay along with anything else on the list you don't use. The disabled apps drop to the bottom of the all list so you can always enable them again if you meet any problems.
Problem Eight: Overheating
Many people have reported issues with their Galaxy S3 overheating. The device features the thin design with a big screen, a big battery and a powerful set of internal parts, so the longer time you use, the hotter it will get. If your Galaxy S3 becomes very hot and crashing without intensive operation, the device could have a hardware problem.
The effective solution is to take a break for a moment so that the phone cools down. If you've been operating something for a long time, then it will heat up again. If it is heating up on standby or with low levels of usage, then you should contact the flagship store or seller and check if the hardware is faulty. You should be able to get a replacement smartphone if they find the issue.
Problem Nine: Sudden Death Syndrome
This has an effect on some 16GB S3 handsets and it's something to do with your flash memory (eMMC) chip. If your phone has this issue then you'll find that your S3 doesn't switch on at all whatever you do. If you're afraid of your device being affected, you should check whether the phone is at risk with the eMMC Brickbug Check app or not.
Go to Samsung Support, you could get it fixed or get a replacement If you find your Glaxy S3 is dead, because Samsung has revealed a fix for the problem, so you don't need to worry about.
Problem Ten: Random freezes
This is a software problem and related to an Android update. You can reduce the frequency by turning off Wi-Fi or the phone data connection, however, it's not convenient. You can also pull the battery, but we don't recommend that. The best way to resolve this problem is to roll back the software. You should return it and get a replacement if you encounter this issue with a brand new smartphone.
There are many other little problems and complaints you might encounter when you use the Galaxy S3, so welcome to tell us your issues and how-to by our official Twitter, Facebook or Google plus.