How to Solve the Common iPad Mini Problems
BY Junior | January 7th, 2014 | 8 | 0
[caption id="attachment_6062" align="alignnone" width="300"]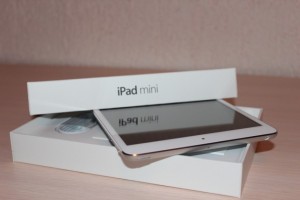 How to Solve the Common iPad Mini Problems[/caption]
The iPad mini is a fantastic tablet as it's very convenient to carry and use. However, no matter which popular tablets or phablets you have, there are always some complaints and issues come up. If your iPad mini screen cracked or shattered and the devices are out of warranty, you can try to DIY fix it according to our tutorial of How to Repair Damaged iPad Mini Screen, and the 100% OEM(Original Equipment Manufacturer) iPad Mini Replacement screen and special tools can be found on our online store.
In this guide, we will explore some most common complaints on iPad Mini and provide you with the best possible solutions we've come across. So let's get started:
Problem: iPad Mini Display's Quality
The most common complaint from our readers on the iPad Mini is the quality of the iPad Mini's display. It doesn't run Apple's famous Retina display and the pixel density is a bit of a step back for the series models. It still features 1024×768 pixel display which is as same as the iPad 2, and it feels easier because it sports a smaller screen, but keen eyes will see pixels.
Solution: There's no solution for this other than purchasing the next iPad Mini 2, which offers a significantly improved 800 x 1280 pixels resolution. If you're concerned then check it out before you buy.
Problem: iPad Mini Auto-brightness Stop Work
Lots of users in the phone forums have reported issues with auto-brightness on the iPad Mini. This has also appeared as an infrequent issue for the iPhone and larger iPad. If you go to a room with bright light, the screen brightness should increase automatically immediately. If you go to a dark place, it should decrease in brightness slowly. To begin with head into to Settings > Brightness & Wallpaper and make sure auto-brightness is on.
Possible solutions:
1. Turn auto-brightness off. Press and hold the Power button and the Home button until you see the Apple logo. Restart auto-brightness again.
2. Try setting auto-brightness to your desired area in a low-lit area when you first turn it on by dragging it to the right level of brightness. You will find it now brightens when you head into the well-lit position, but returns to the lower level when you go back into a darker place.
Problem: Encountering Slowdown, Freezing, or Random Restarts
There are some causes for this problem, but in most cases you can resolve it by making a reset. Just hold down the Power button and the Home button at the same time for about 10 seconds. You'll find it worked when the Apple logo appears. There's also a possible that the issue is being caused by a problem app, or a lack of system memory. Restarting will clear out the offending app and wipe the active RAM.
Possible solutions:
1. Head into Settings > General > Usage to try and identify the problem. You can then uninstall any app that is causing problems.
2. You can also tap the Home button twice and then hit and hold an icon until they start to shake. The minus sign will stop active apps. When it is accomplished just hit the Home button twice again. You can also use three fingers to pull this menu up or down from the bottom of the display.
3. If the problem keeps returning and you can identify a specific app that looks to be hogging system resources, just prohibit it.
Problem: iPad Mini Microphone is not working
Some users have revealed that their iPad Mini microphone isn't working properly when they make FaceTime calls, or use Skype. Firstly, you need to do is try a couple of different services to find out it isn't app related. Ensuring your cover or case isn't covering the microphone, there are a couple of other fixs worth trying. It's probably worth trying with the standard reset – hold down the Power and Home buttons at a time for 10 seconds.
Possible solutions:
1. Your iPad Mini microphone might just be blocked. Maybe the dust got in there. Try using a vacuum cleaner or some compressed air to unblock it.
2. If that doesn't work, your best bet is to take it into an Apple Store. If there's a fault then you can get a replacement.
Problem: iPad Mini Headphones are not working
Some people have complained that the iPad Mini became silent if they plug headphones into the device. Making sure that you are getting sound through the speakers correctly, but it doesn't work with the headphones, there are a couple of things to try. You should go to Settings > Sounds and ensure your volume is at a reasonable level first.
Possible solutions:
Holding down the Power button and the Home button together until the Apple logo appears, which should take about 10 seconds, can solve the problem.
Other Solutions to iPad Mini problems
If you're suffering with more iPad Mini Wi-Fi problems, feel free to post your questions and other issues that you have found. Please do also tell us solutions whenever you discover them.