How to Solve the Common HTC Butterfly Problems
BY Junior | August 27th, 2013 | 44 | 4
The Butterfly S is the first HTC smartphone to release with Android 4.2.2. Jelly Bean. It features a 3,200mAh battery, a half day of uptime, a powerful processor and a brilliant screen. Despite its high-end specs however, some common problems still happen on this device. Take a look at the following issues and solutions for the common HTC Butterfly problems.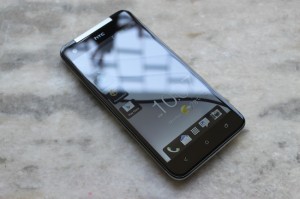 HTC Butterfly Display Problem
A user published in a phone forum that the suit symbols do not display properly on the HTC Butterfly. It's most likely an issue on all high-density smartphones, such as the HTC Butterfly, HTC One and HTC DNA. It's lucky that we have found a solution for this. You can try the Preferences setting to display detailed cards. You can get to it via Menu --> Preferences --> "Card Style"---> "Detailed cards".  
Wi-Fi issues on HTC Butterfly
Some people reported to us on the HTC Butterfly Wi-Fi issues, one user said that his Wi-Fi connection is being authenticated but then it hangs. Here the instructions are given below to solve this problem:
• First of all, go to check that your WIFI is turned on
• Make sure your device is configured properly
• Restart your device for better results
• As sometimes problem is solved by this step
• If your problem is not solved then reset all network settings
• Go to the main menu and then select Setting icon
• Now tab in general and then reset, now reset network setting
• Now your problem is surely solved  
How to Factory Reset (Hard Reset) HTC Butterfly
Here are two methods for resetting the HTC Butterfly. You can go through the settings or through the hardware buttons:
A. Resetting HTC Butterfly
• Slide the Notifications panel open, and then tap the Gear Icon or Settings.
• Select Backup & reset.
• Tap Reset phone.
• Then tap Reset phone, on the Reset phone screen.
• If you want to delete the files on the HTC Butterfly, tap OK.
B. Resetting HTC Butterfly by Hardware Buttons
The following steps are useful if your HTC Butterfly screen is unresponsive or frozen and there's no way to access the settings.
• First, press and hold the Volume Down button and then do the same way on the Power button.
• Hold the two buttons until the three Android pictures show on the screen.
• Release the button when the three Android pictures appear and press Volume Down.
• Tap on Factory Reset, and then press the Power Button to confirm.  
How to Extend Battery Life of HTC Butterfly
For HTC Butterfly smartphone, if you want to save the battery to last a longer time, what you should do is to adjust your settings. Follow these suggestions:
• Turn on the power-saving option on the phone (if applicable).
• Lessen the screen brightness and the screen lock timeout.
• Turn down your phone's volume.
• Close any apps or features when you are done using it so they will not continuously running in the background.
• Turn off the network connection if you are out of range so that your device will stop searching for a network signal.
• You should use the latest version of the software update. Software updates improves some features and fixes some bugs on the previous software version.
• Turn off the camera flash.
• The camera viewfinder can be a power drain, so please turn off it after you've finished taking photos.