How to Fix Motorola Moto G Problems
BY yuki | March 18th, 2014 | 108 | 14
Motorola Moto G runs Android OS, V4.3 Jelly Bean on November, 2013. Every phone has bugs or issues, and the Moto G is no exception. Here we sum up the common Moto G issues ranging from LED notification, Wi-Fi problems, poor Audio issues, rattling noise issue to losing connection problem after the Android 4.4.2 update. We also provide the solutions to solve common Motorola Moto G problems.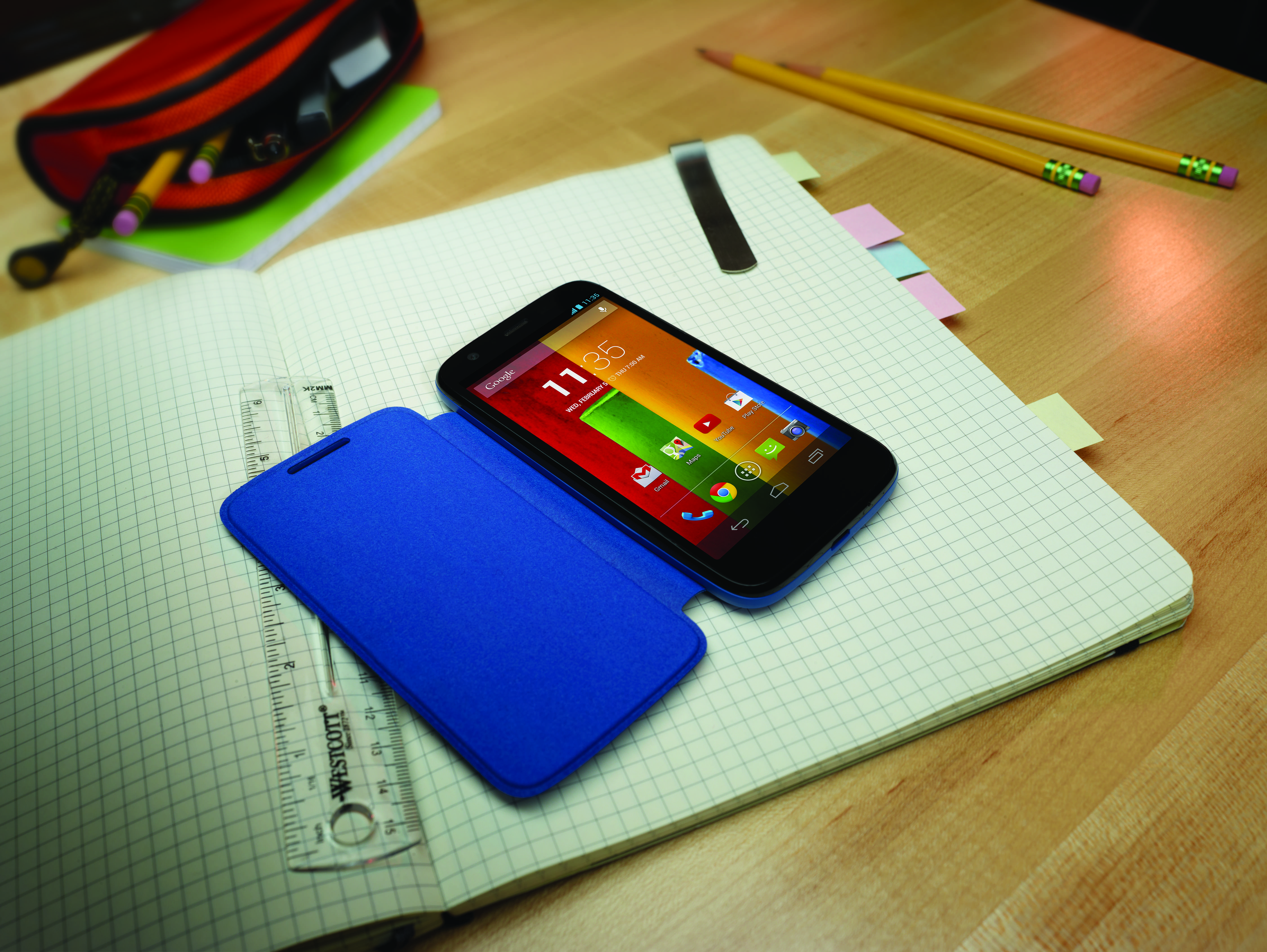 1. Motorola Moto G LED Notification Issues
Quite a lot of people experienced the Moto G notification LED bug. They said their notification light fail to turn on when they have incoming texts, emails or phone calls. The Moto G LED notification problem may be caused by restoring settings from a Google account, which can disable the LED.
Troubleshooting: How to Fix Moto G LED Notification Problems
You can use the Notification Light Widget announced by Motorola to make the LED work. Stick the widget on your Moto G home screen, then activate the LED again. When the LED notification performs normally, you can delete the widget.
2. Motorola Moto G Wi-Fi Issues
Motorola Moto G users also meet the Wi-Fi problems when they try to connect to different routers. Some people reported they can't connect the network at all, even at the situation that they get closer to the router. Some are annoying about the WiFi dropping problems. Worse still, some Moto G owners found a rapid battery drain when changing between routers.
Troubleshooting: How to Fix Moto G Wi-Fi Problems
The solutions to Wi-Fi issues vary depending on different causes. We present several troubleshootings here, hoping one can fix the your Moto G Wi-Fi issues.
• Go to Settings > Wi-Fi > Advanced and make sure Keep Wi-Fi on during sleep is set to Always and Avoid poor connections is not selected.
• You can also try to turn your Moto G and the router off and turn them on after several minutes. This solution may help you solve the Wi-Fi problems.
• If the above-mentioned troubleshootings do not work on your handset, you can try this one. Go to Settings > Wi-Fi and long press on your router, then choose Forget network. Scan again and re-enter all your details.
• If you meet the excessive battery drain problem, you can go to Settings > Wi-Fi > Advanced and set Scanning always available to off.
3. Motorola Moto G Poor Audio Issues
Motorola Moto G is a budget smartphone, and users expect good quality on the Audio for the phone. However, when users listen to music with the headphones or earphones, they are bothered by the poor quality audio.
Troubleshooting: How to Fix Moto G Poor Audio Problem
Tap Settings > Sound > Audio Effects and you can tweak the equalizer settings for the Wired Stereo and Speaker separately. You can check if the sound is changed better on the Audio this setting.
4. Moto G Rattling Noise Issue
Complaints regarding Motorola Moto G rattling noise have pop up recently. The rattling sound is made when the Moto G is shaken or the vibration motor goes off. Actually, the rattling noise does not affect all the Moto G's normal functions, but many users feel disturbed.
Toubleshooting: How to Solve Moto G Rattling Noise Issue
The Moto G rattling noise problem may be caused by a loose button.
• You can add a Moto G case which can reduce the rattle on the phone.
• Go to Settings > Sound > Turn off Vibrate on touch or Vibrate when ringing.
• Go to Settings > Language & input > Google Keyboard Settings > Turn off Vibrate on keypress.
• You can remove the Moto G back cover and fix the space between the buttons and the back cover with small paper or tape. The method may handle the Moto G rattle problem.
5. Moto G Losing Connection Issue After The Android 4.4.2 Update
The phone is available for the Android 4.4 update immediately when the OS was released. However, some Moto G owners said their phones encounter serious issues after updating to Android 4.4.2. Various posts reflecting Moto G is intermittently dropping signals, and even losing connection with the SIM card.
Toubleshooting: How to Fix Moto G Losing Connection Problem
This Moto G connection issue seems to bother a number of users on different networks. You can solve the Android 4.4.2 update issue on the Moto G by turning the phone on and off again to see if the connection works in order. If this issue does not solved, you can turn to Moto G's service center to search for professional help, for Motorola is aware of this issue and arrange engineers to work out solutions based on feedback and error reports in the forum.
Have you met any Moto G problems? Hope these solutions to fix Moto G issues can help you. If you have met other Motorola Moto G problems and don't know the solutions, please feel free to let us know in the comments.