How to Fix LG G2 Problems
BY yuki | March 25th, 2014 | 45 | 5
LG G2 is available for various carriers with different models. Many LG G2 users have experienced some problems and they long for solutions to LG G2 issues. Aiming at providing helpful solutions for these LG G2 problems, we collect the common G2 issues and workarounds here.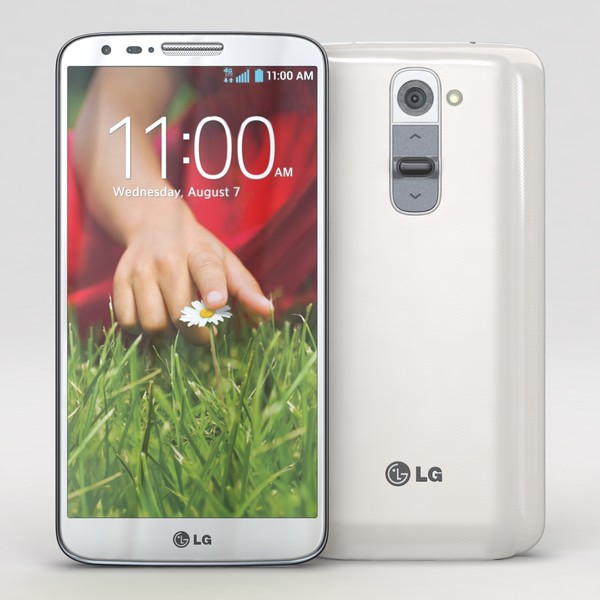 No.1 LG G2 Issue: I Don't Know My LG G2 Model Number
Many people are used to buy new smartphones outside of their countries and when they try to use the phones in their countries, they met problems. LG G2 has been released globally on over 130 carriers as several different model variants in the major markets: South Korea, Canada and the United States etc. G2 owners are confused about the LG G2 model numbers when they try to download ROMs or purchase G2 replacement parts to DIY repair.
Solutions: How to Find Different LG G2 Model Number
LG G2 model numbers for different carriers are listed in details below:
International LG G2 Model Number D802 (including the UK market)
LG G2 Model Number in the USA
D800 for AT&T
VS980 for Verizon
LS980 for Sprint
D801 for T-Mobile
LG G2 Model Name in Other Countries
D803 for Canada
D802TA for Australia
F320L for South Korea
D805 for Latin America
You can check this good tutorial to know How to Find LG G2 Model Number to identify your LG G2 model name.
No.2 LG G2 Issue: The LG G2 GPS Locates the Wrong Places
Some people on XDA developer or other forums reported that it takes a long time to locate the position with the GPS on the LG G2. Some are annoyed by the failure of GPS lock or the issue of locating an inaccurate position. The GPS problems popped up on various LG G2 models in different regions.
Solutions: How to Fix the Unworkable or Inaccurate LG G2 GPS Problem?
It is difficult to find the reasons for G2 GPS problems, but you can try the following steps to fix the GPS bug on the LG G2 or handle the connection problem.
• Go to Settings > Location access > Turn on the Access to my location to make sure the location services on LG G2 are available. Then wait for several minutes to use the LG G2 mapping or location app.
• If you want more details, you can download and install the free GPS Status & Toolbox app providing satellites in view and allowing you to reset A-GPS data.
• You also can call the LG G2 retailer or carrier where you buy the phone and ask for professional help.
No.3 LG G2 Issue: The Voice on Calls Sounds Poor Quality
LG G2 users complained the poor sound issues during calls. They said the caller's voice sounds crackly or being clipped. Other LG G2 sounds problems, like popping sounds, screeching and other interference have emerged too.
Solutions: How to Fix Poor Sound Quality on Calls
• Go to System settings > Call and try turning Voice enhancement on or off to see if the voice is improved.
• Go to System settings > Call > Privacy keeper and disable it to see if it the voice sounds better.
• Or you can search on Internet to get some kind of software update to fix the G2 sound issue.
• Contact the LG G2 retailer or carrier where you order the phone to get professional suggestions or get a replacement.
Some LG G2 owners give the feedback that sometimes the device's touchscreens are unresponsive for couple of minutes. Or it's suddenly over sensitive and it zooms in or registers multiple key presses. You can try the workarounds listed below to fix the G2 touch screen issue.
Solutions: How to Fix LG G2 Touchscreen Issues
• Turn off the screen by pressing the power button and then turn it on again to see if it makes an improvement on the G2 touch screen issue.
• If the first solution is unworkable for you, you can try a soft reset by holding down the power button until the phone reboots.
• You can try to reduce the G2 touch screen problem by going to Settings > Accessibility > Touch & hold delay from short to medium.
• You also can opt for a replacement from your carrier or retailer to solve the G2 touch screen bug.
No.5 LG G2 Issue: LG G2 Battery Drains Fast
As we all know, battery life is still one of the biggest pain points when it comes to smartphone. Usually, you can get through a whole day after a full charge on LG G2. But if you find your LG G2 battery drains faster even when the phone is not in use, you can check if your LG G2 has a battery issue.
Solutions: How to Solve Rapid Battery Drain Problems on LG G2
• Go to Settings > General > Battery > Turn on Battery Saver.
• Google services can drain a bit of battery when they are tracking your location or backing up data, so go to Settings > look for Google under Accounts > Turn Location access off under Location settings.
• Get into Settings > General > Battery to see which apps use the most power. You can remove the apps consuming the most battery.
• You also can turn to the LG G2 carrier or retailer for a replacement.
Do the aforementioned common LG G2 problems and suggested solutions help you fix your LG G2 issues? Have you encountered other LG G2 problems? Please let us know in the comments.