How to Save Water Damaged Galaxy S
BY Junior | September 12th, 2013 | 0 | 1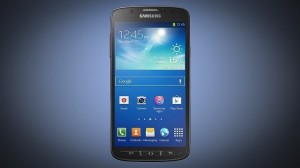 Have you dropped your Samsung Galaxy S in Water? Dunking an expensive device into water is a pretty terrible feeling. If you have the phone insurance, you may want to take it in for repair. However, if you don't have any insurance and don't plan on a new smartphone, do you know how to save the damaged phone from water damage? Now you don't need to worry about this problem, as this article shows some tips that you can try to save your water damaged Galaxy S.
Instructions:
Step 1:
• Remove your phone from the water immediately. You need to power down your Galaxy S immediately as soon as possible. Do not turn it on for further damage if it has already off.
Step 2:
• You should remove the battery (and accessories) before drying the phone off with a soft towel.
Step 3 :
• Use the wet-dry vacuum (or hair dryer) to further dry the wet Galaxy S. Place the phone and battery in an uncovered bowl of dry uncooked rice to absorb the moisture. Make sure the phone and battery are covered by the rice completely. Don`t turn it on within 24 hours.
Step 4:
•  If your device's front camera is still not working you could try restarting the phone and see if it is working. The other things you could try is to reset your smartphone.
Step 5:
• If your Galaxy S is seriously wet, you need to disassemble your phone, as the water may cause rust on the device's interior components. ETrade Supply has the tutorial videos on YouTube, so you can watch the step by step guides of the disassembling the Galaxy S. And the 100% original Galaxy S 4, Galaxy S 3 parts can be found on our official website.