Samsung Galaxy S5–All New Features You Need to Know
BY ETrade Supply | March 1st, 2014 | 1 | 0
Feb 24th, 2014, in Barcelona, Samsung has released its new Galaxy S series' flagship—Samsung Galaxy S5 I9600. 5.1 inches 1080P HD AMOLED display, 16 megapixels rear facing camera, IP67 level water dust resistant body and fingerprint scanner are only some of the exciting new features of it. Want to know more about Samsung Galaxy S5? Then you can't miss this article.
Fingerprint Scanner After Apple and HTC, Finally Samsung has added the Fingerprint scanner to its devices. Unlike the HTC One Max, both Apple and Samsung have embedded the scanner into the home button, which I personally think is a more suitable position for daily use. Not only the fingerprint scanner can be used to unlock the phone and access to the private photos and documents, but also be used to authorize payment through third party payment channel, such as PayPal, which makes the scanner more practical. Though it will surly make people's life better, whether the users' fingerprints are stocked securely is still unknown because Samsung do not offer details about that.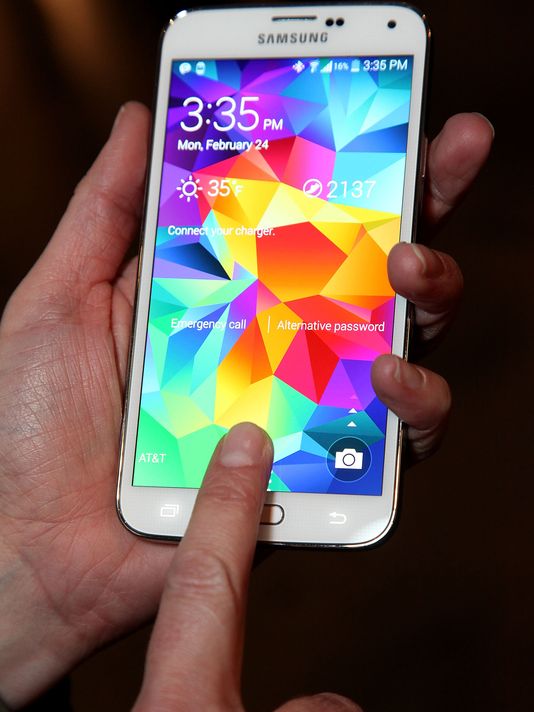 16 Megapixels' Camera The camera on the S5 has been upgraded to 16 megapixels, but that is not the only improvement. The sensor of the camera has been enlarged to 1/2.5 inches, though is less powerful compared with Nokia Lumia 1020 2/3 inches one, it's far beyond 1/3.06 inches sensor on its other competitors. Besides the sensor, the camera can perform 0.3 second face-detection auto-focus and a more powerful chip which can help make the image processing quicker.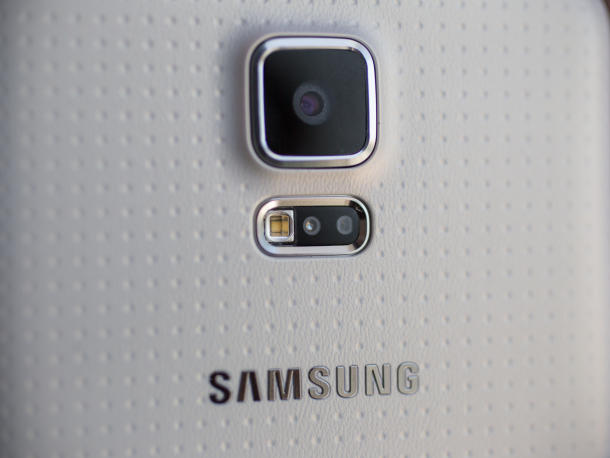 IP67 water and dust resistant Besides Sony, Samsung is the second who adds Water and Dust resistant feature to its flagship. Now dropping your phone in the toilet mistakenly is no longer a problem, but the IP67 level doesn't mean your phone is water resistant, so do not bring your S5 while you are swimming.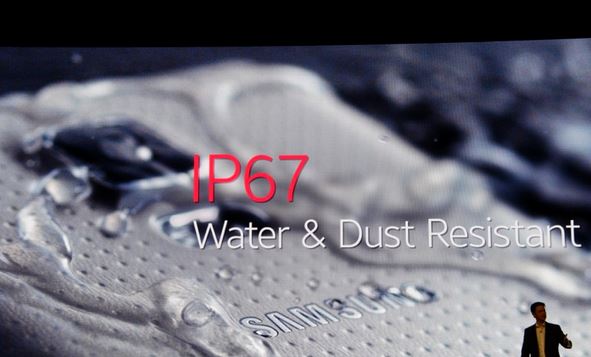 Heart rate sensor Samsung is the first manufacturer who ever brings the heart rate sensor to the phone. Together with the Gear Fit and Gear Neo, Samsung is trying to make their phone a personal coach for its users. By touching the heart rate sensor below the camera, the phone can show the users' heart rhythm and your beats per minute (BPM). Though this is a very interesting and attractive feature, whether it can measure correctly still need the verification of professional doctors. In addition, bring such a big phone while working out is not a smart choice.