Samsung Galaxy Note III Latest Specs Leaked
BY ETrade Supply | April 30th, 2013 | 1 | 1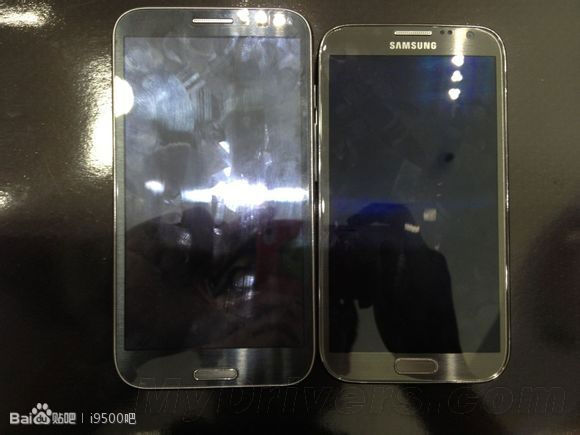 Last month, we unveiled that the Samsung Galaxy Note III is to be unwrapped at the IFA in December. And now, just days after the Samsung Galaxy S4 was put out for sale, the rumors about the Galaxy Note III have started spreading around the internet. According to mydrivers, the Note III will be coming earlier, around the middle of June, 2013. Here are more leaked specs from their report:
5.99-inch Full HD display
Exynos 5410 Octa processor with 2.0GHz quad-core A15 CPU and 1.7GHz quad-core A7 CPU
Android 4.2.2 Jelly Bean
3GB of RAM
32GB of storage
microSD support
When it comes to the body materials, we earlier reported that Galaxy Note III might ditch plastic for a new material, but mydrivers leak stated that Note III will still be made in plastic as the previous smartphones in the Samsung Galaxy series.
However, it is hard to confirm if the photo is authentic, as you can see the model number in the above photo is GT-I9500, which is the international version of Samsung Galaxy S4, while Samsung always used N for their Note line-up.
So whether this rumor is true or not, we hope Samsung would give us a big surprise.
Source: MyDrivers via PhoneArena