Samsung Galaxy Note 4 Features
BY Davi | September 5th, 2014 | 0 | 1
September is always a boom season in the wireless industry. The two giants in this field, Samsung and Apple planned to release their latest beast smartphone on the September 3rd and September 9th respectively. Samsung showed the Galaxy Note 4 in IFA on Wednesday.
Even though we have ever seen the specs of the Samsung Galaxy Note 4, we are still impressed. The new Galaxy Note 4 features a quad-core Snapdragon 805 processor, a fingerprint scanner, a heart rate monitor, a 5.7-inch Super AMOLED display with 1440×2560 pixel resolution, a 16-megapixel rear facing camera with OIS. This hardware configuration can be a very long list, if it's necessary. In one word, no other smartphones but the upcoming purported iPhone 6 can be as remarkable as the new Samsung Galaxy Note4.
There are 3 features I love most. The first one is the 5.7-inch Super AMOLED display. As we want to watch videos and pictures more clearly, the smartphone is developing into the phablet. The phones' screens have grown bigger and bigger. The 5.7-inch Super AMOLED display with 1440×2560 pixels resolution is absolutely beyond the expectation. With the AMOLED display's great performance, the colors are brilliant and vivid.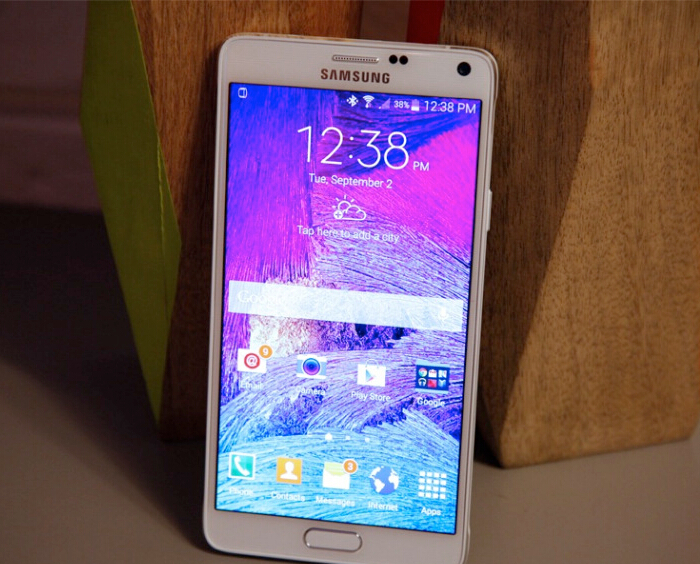 The second feature is the S pen. It is necessary to have a pen with a notebook to take notes, but Steve Jobs said, "Who wants a pen? We can just use our fingers. However, Jobs didn't live long enough to defeat his rival Samsung to confirm his words. In fact, we do need pens sometimes. We use pens all the way when we grow through a little boy or a little girl to an adult. We get used to writing. The S pen can help users to choose the part wanted easily and operate smoothly. It is so easy to use and convenient, and that reminds us of the feeling of writing. That's awesome!
The third one is that the phone can be rapid-charged from 0% to 50% in just 30 minutes. Everybody wants it. Now we use electronic gadgets so frequently in a day. The power run out easily. A Samsung advertisement once laughed at the iPhone users as wall-huggers for the lower power capacity and non-removable battery. The Galaxy Note 4 will appeal to lots of people with the rapid-charge function and the famous Samsung smartphone energy-saving model.