Samsung Galaxy Note 2?
BY ETrade Supply | July 27th, 2012 | 1 | 1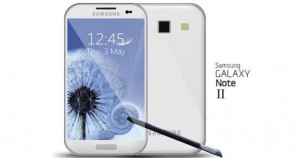 Bigger screen? Nearly all people believe that Samsung will make Galaxy Note 2 bigger, though the 5.3" Galaxy Note is already a "giant monster" which is hard for people to handle in one hand. It is said that the screen of Galaxy Note 2 will reach 5.4-5.5 inches. If Samsung plans to build bigger devices that this size, it will not belong to the category of cell phone.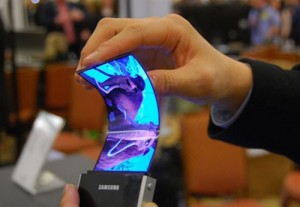 1680x1050 (ppi360) and unbreakable plane? When Samsung Galaxy Note was released, people were amazed by its Super AMOLED Plus and 285ppi OLED screen. Now, it seems that Samsung will make a big breakthrough. The resolution will reach 1680x1050(ppi360), makes the current phone fade before it. You could enjoy an eye's feast if this is true. Almost a year ago, Samsung has displayed a flexible AMOLED screen and said that it would be used in the near future. Now, the pioneer of flexible screen- unbreakable plane is said to be used in Samsung Galaxy Note 2. This UBP screen will use polymeric membrane to reduce the thickness of the phone. Exynos 4412 or Exynos 5250 processor? No doubt that Samsung will use more powerful processor in Galaxy Note 2. However, whether it will adopt Exynos 4412 processor that its flagship Samsung Galaxy S3 used or more powerful Exynos 5250 processor needs time to wait and see. Release date? Though most of the rumors said that Samsung Galaxy Note 2 will be released on October this year, Some well-placed sources said that it will be released in IFA 2012(Berlin Germany) to occupy the market before Apple's next iphone- iPhone 5 appear.
Emerged as a "Phablet", Samsung Galaxy Note has received warm welcome from big screen phone lover. 7 million sells within 7 months, Samsung Galaxy Note has become a bestseller model. However, a best seller also needs to be upgraded. Not too long ago, Samsung Galaxy Note 2 was confirmed by Samsung Arabic on Twitter, which brought this model in the storm of discussion.Here ETradeSupply has collected some of the "reliable rumors" and want to share it with you.