Samsung Galaxy Z fold4 / flip4 real machine
BY ETrade Supply | August 12th, 2022 | 0 | 0
Recently, the real pictures of Samsung Galaxy Z fold4 / flip4 flagship folding screen new machines have been exposed on the Internet, which is basically the same as the previously exposed rendering pictures.The hinge area of Galaxy Z fold4 is much smaller from the side of the external display screen, and the whole body has become wider. The rear vertical triphoto has little change in the overall design compared with the previous generation, and creases can still be seen. ​
The machine is expected to be equipped with Qualcomm's latest snapdragon 8 + Gen 1 chip, equipped with 4400mAh battery and 25W charging, and a rear three camera design with 50mp main camera, 12MP ultra wide angle and 10MP long focus (3x optical zoom). It is also expected to be equipped with a 7.6-inch AMOLED main screen (120Hz refresh rate) and a 6.2-inch auxiliary screen with HD + resolution and 120Hz refresh rate. ​
You can see the camera under the screen. It is not clear whether the improvement is obvious compared with the previous generation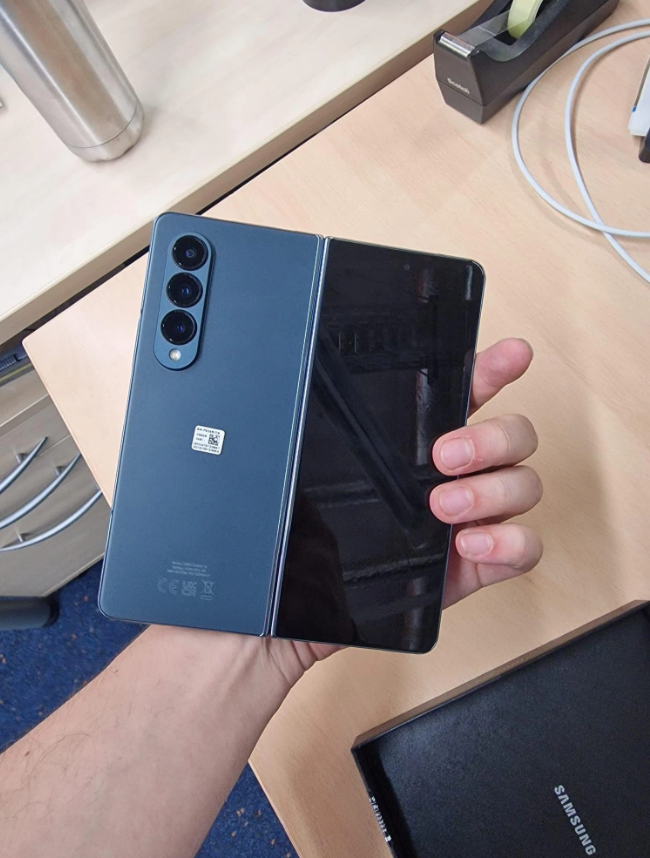 The hinge part of the galaxy Z flip4 looks smaller. It is expected to use a 6.7-inch FHD + 120Hz folding AMOLED screen, a 2.1-inch AMOLED touch screen, a snapdragon 8 + Gen 1 processor, an 8GB memory and a maximum 512gb storage. The built-in 3700mah battery supports 25W wired charging and 10W wireless charging. In terms of the camera, the front 10MP pixel and the rear dual 12MP pixel are equipped with one UI 4 and based on the Android 12 system.
The Samsung Galaxy unpacked 2022 event held at 9:00 a.m. (Beijing time) on Wednesday, August 10, the United States Eastern time. At that time, it brought you "next generation Galaxy devices", including Galaxy Z fold4 / flip4, etc. ​