Is the role of the data cable in fast charging or the charging head in the cell phone fast charger important?
BY ETrade Supply | March 1st, 2023 | 0 | 0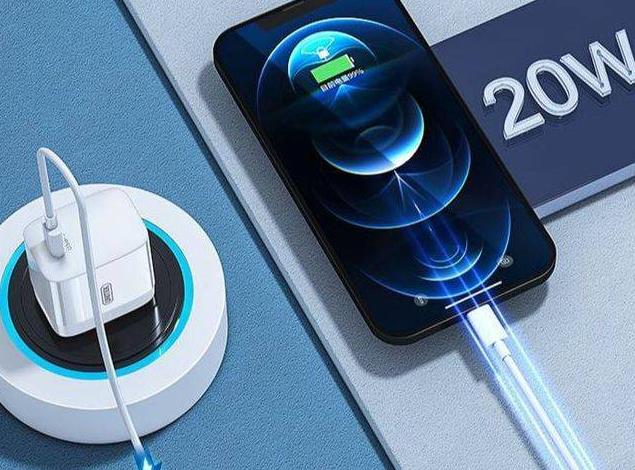 The size of the charging head's output power is the most direct factor affecting the charging speed. The power supported by the charger determines the lower limit of the charging power, while the charging power supported by the phone determines the upper limit.
Take the iPhone for example. iPhone fast charging needs to meet two conditions. One is a charging head with a Type-C port, and the other is a Type-C to Lightning cable. iPhone 8 or newer iPhone models can already use the PD fast charging protocol for 18W fast charging. If your charging head does not have 18W, even if you use a CtoL cable, you can only charge with the maximum power supported by the charging head.
If your charging head is larger than 18W, such as a 30W PD charging head with a CtoL cable, the peak charging power of the iPhone 11 Pro is only 22W at most. This is determined by the limitations of the phone's built-in power IC chip.
Apple's fast charging is required for Type-C to Lightning data cables. The amount of current that can be allowed to pass through the charging cable also affects the power of fast charging, which stems from the fact that power is the product of voltage and current.
As a result, after determining the phone's fast charging power, purchase a phone-supported fast charging protocol charging head; the power is slightly greater than the phone's allowable power, and the use of the original charging cable will be able to play the maximum power of the phone fast charging.
Cell phone fast charging is primarily the fault of the charger. The power supported by the charger determines the lower limit of charging power, while the charging power supported by the phone determines the upper limit. The data cable is primarily responsible for transmission, which is typically accomplished by using the original phone or the charger distribution charging cable. The relationship between the charger, the charging cable, and the phone is a bit like the relationship between a dam, a water pipeline, and a household faucet. specifically described as follows: