RIM Announced Its First BlackBerry 10 OS Devices, BlackBerry Z10 and Q10
BY ETrade Supply | January 31st, 2013 | 0 | 1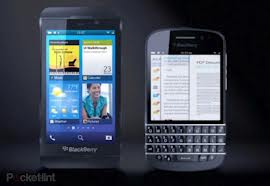 BlackBerry Z10 and Q10[/caption] As expected, RIM announced the BlackBerry 10 OS, which is software developed in-house based on QNX, along with Two Handsets, the all-touch Z10 and the QWERTY-equipped Q10 on 30th, Jan 2013. Now let's look into the specs of these two devices.
BlackBerry Z10 specs
With the neutral- and stylish-looking design, BlackBerry Z10 is a plastic and metal device with a rubberized back and two color options available, black and white. It's very similar in design to the BlackBerry PlayBook and features an all-glass panel fitted into a metal frame. On the right side you'll find a volume up and down key and mute key all in a sand-blasted metal form. On top is an on/off/power button and 3.5-millimeter headphone jack. On the left, there is a microUSB port and a miniHDMI port. As to the display, Z10 has a 4.2" LCD touchscreen with a resolution of 768 x 1280 pixels (356 ppi pixel density), which is as same as the leaked BB Z10 LCD assembly that we revealed before. [caption id="attachment_1511" align="alignnone" width="280"]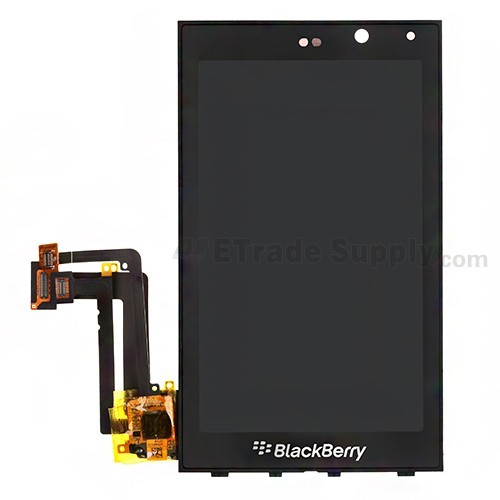 BlackBerry Z10 LCD Assembly[/caption] In terms of the processor and memory, BlackBerry Z10 is a dual-core Krait CPU at 1.5 GHz and features 2GB RAM and the microSD (up to 32GB) card. With an 8MP camera featuring autofocus, 1080p video recording and an LED flash, BlackBerry Z10 camera is just average from the image quality. Besides, BlackBerry Z10 supports NFC and the Li-ion 1800 mAh battery.
BlackBerry Q10 specs
BlackBerry Q10 keeps the trademark hardware QWERTY keyboard with a 3.1" square AMOLED screen with 720 x 720 resolution and 330ppi pixel density. The BlackBerry Q10 has a stainless steel frame and an "edge-to-edge" glass on the front. The chipset of the Q10 is the same as the one on the Z10. BlackBerry Q10 is a good choice for those who still like a physical keyboard. The BlackBerry Z10 will release in UK first from all the major carriers and retailers, with a choice between getting it on contract or pre-paid. It goes to Canada on February 5 for $150 (with three-year contract). US consumers will have to wait until March though. Then they'd be able to snag it for $200 from AT&T, Verizon, T-Mobile and Sprint (with a two-year contract). While the BlackBerry Q10 is expected to hit carriers globally in April.
[caption id="attachment_1508" align="alignnone" width="270"]