How to Replace Sony Xperia Z3+ Screen/Screen Replacement Guide
BY ETrade Supply | July 13th, 2015 | 3 | 1
Though the Sony Xperia Z3+ is still an IP65/68 device, that doesn't mean it can survive some kind of accidents, such as dropping from your hand when you are holding it to call your friends.
In this article, we'll walk you through a step by step guide of how to replace the broken Sony Xperia Z3+ screen, but keep in mind:
1. This process will void your warranty;
2. We do suggest professionals or people with basic skills/experience to try this;
3. ETrade Supply will not be responsible for any damage happened in this process;
Tools Needed:
Step 1.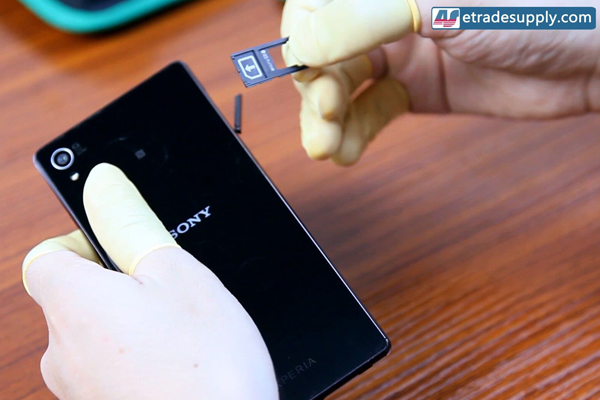 Shut down your Sony Xperia Z3+ and remove the SIM card tray.
Step 2.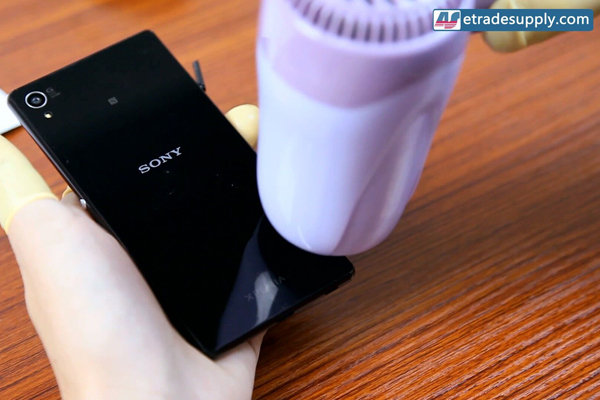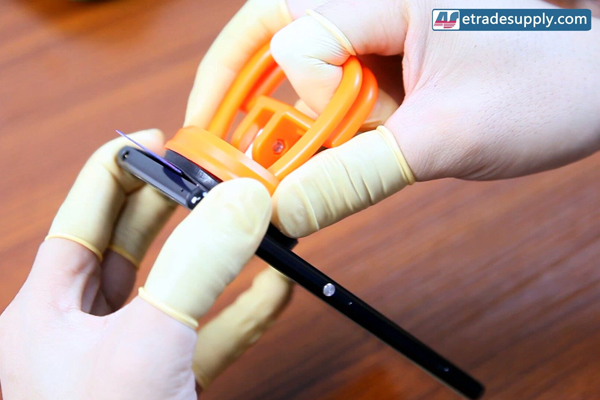 Use the Heat Gun to heat up the back cover then use a suction cup to pry up the back over and insert the Case opening tool to remove it.
(Please note that the back cover adheres to the rear housing tightly and once the back cover is opened, the IP 68 waterproof feature won't exist anymore)
Step 3.
Use the plastic pry tool to disconnect all the connectors as shown below then remove the battery (Please know that the battery is glued to the housing with quite strong adhesive, so take your time).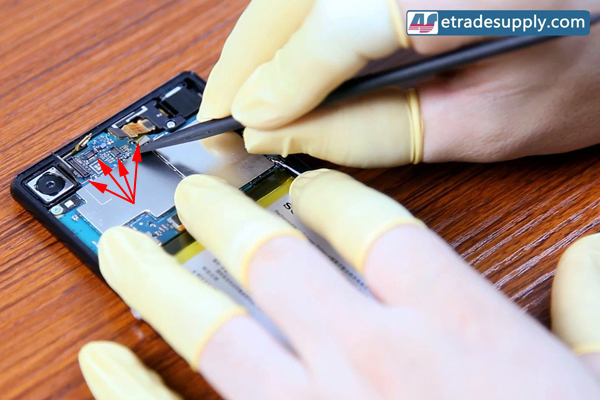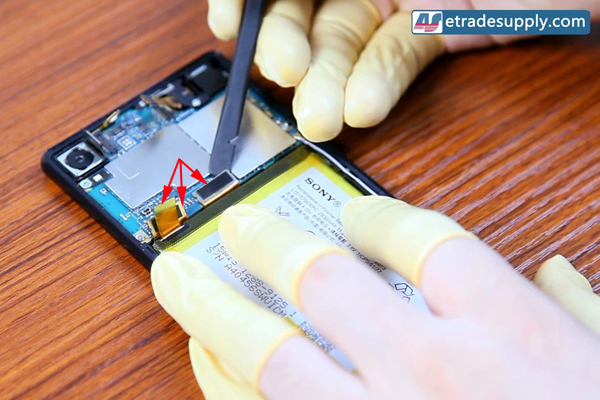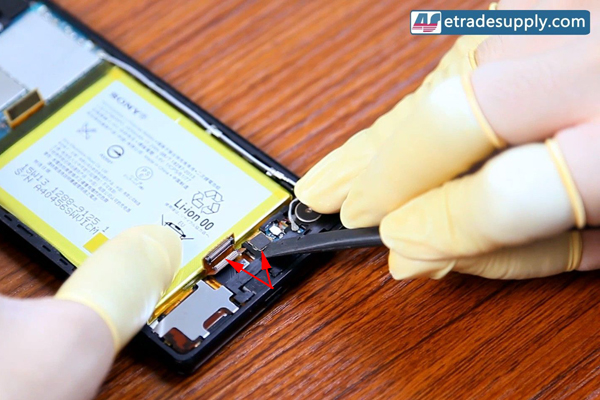 Step 4.
Remove the 4 screws holding the motherboard and a cable connector to release the motherboard.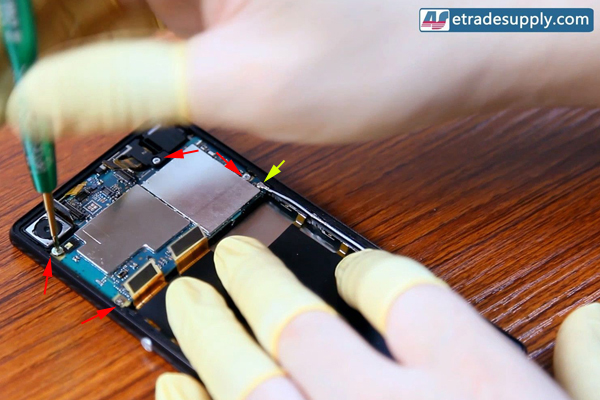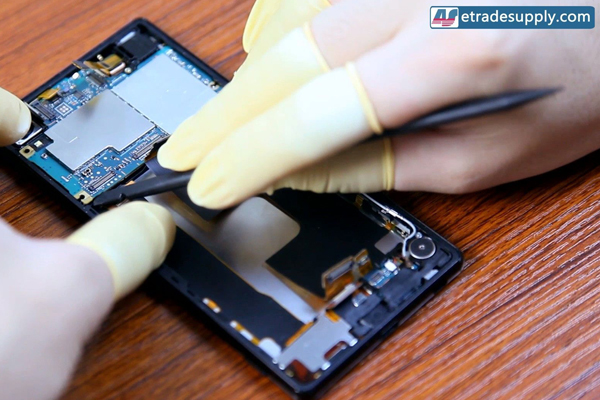 Step 5.
Remove the front and rear facing cameras, ear speaker, earphone jack and the retaining brackets.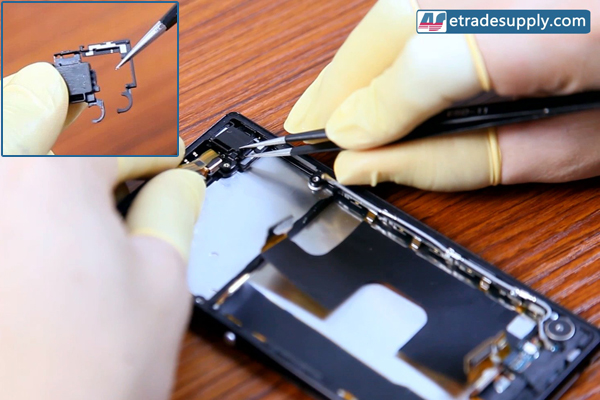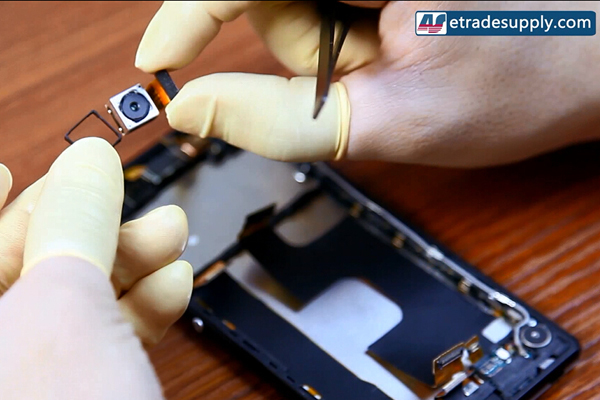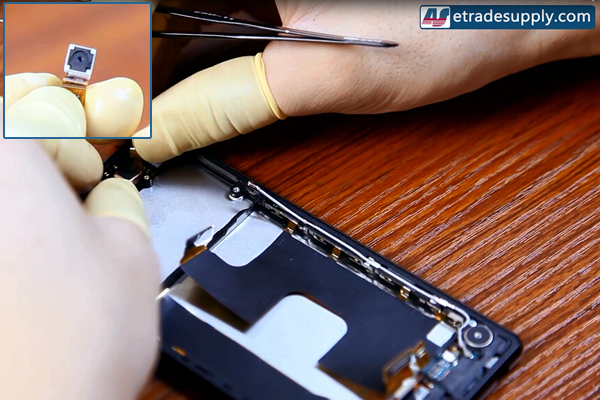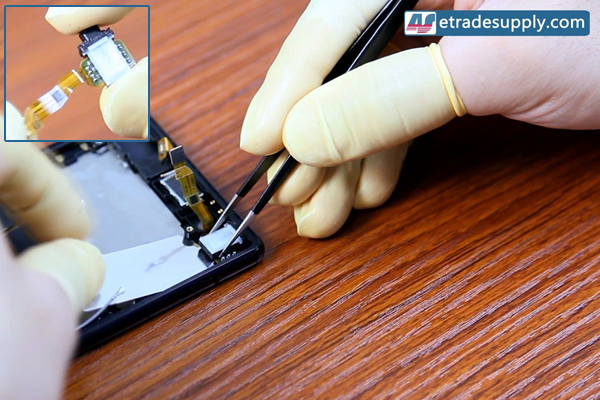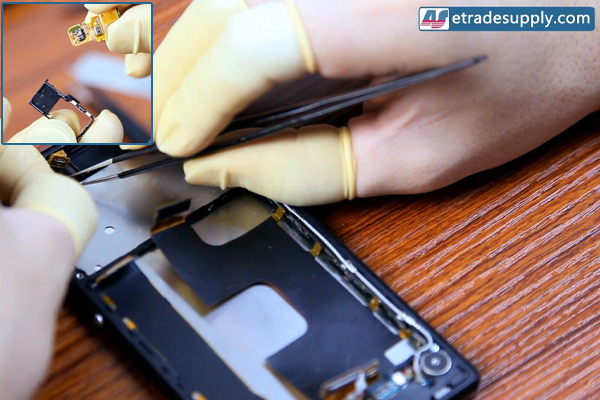 Step 6.
Remove the motherboard flex ribbon, microphone flex, vibrating motor and retaining brackets.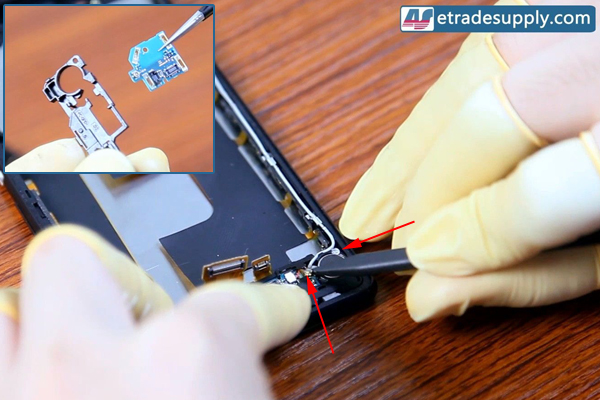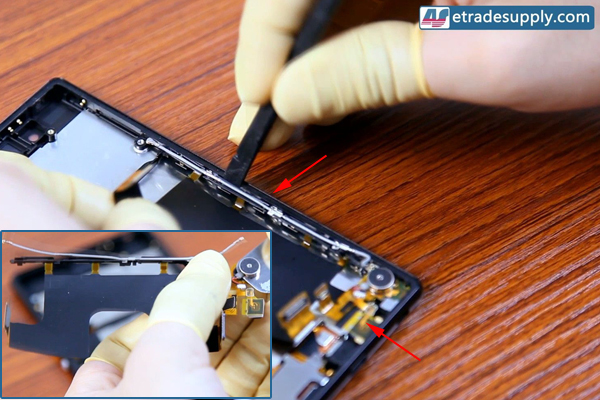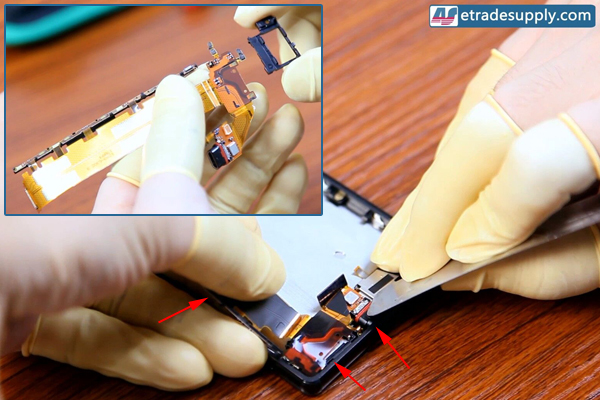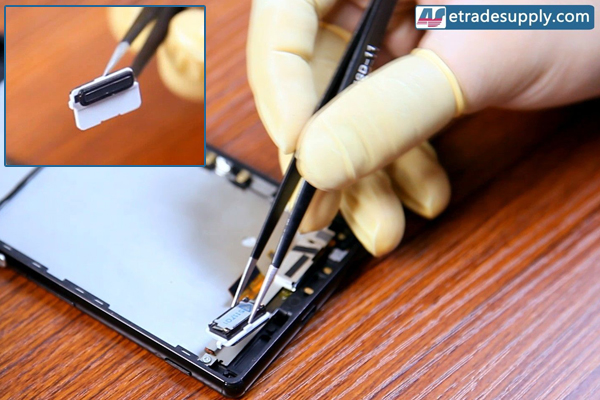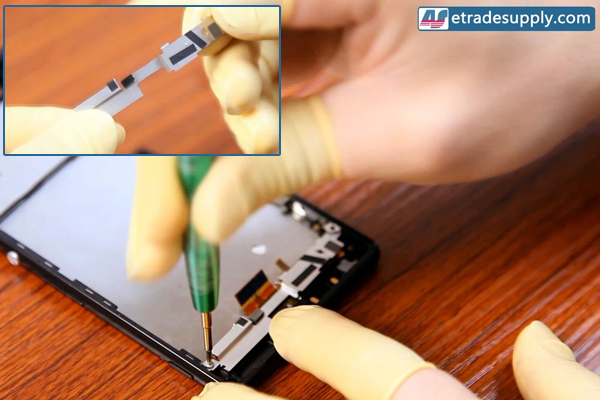 Step 7.
Use the Heat gun to heat up the adhesive around the edge of the Z3+ screen assembly then insert the plastic case open tool to remove the Z3+ replacement screen.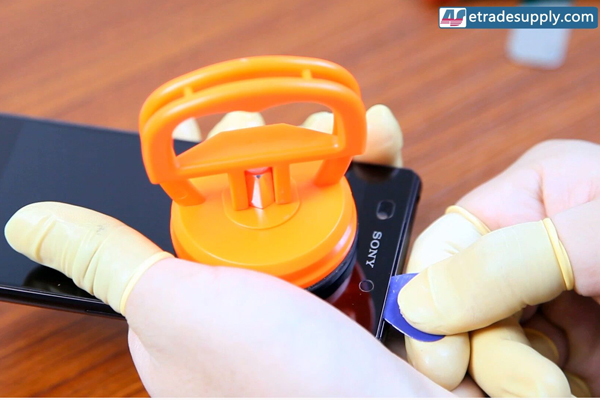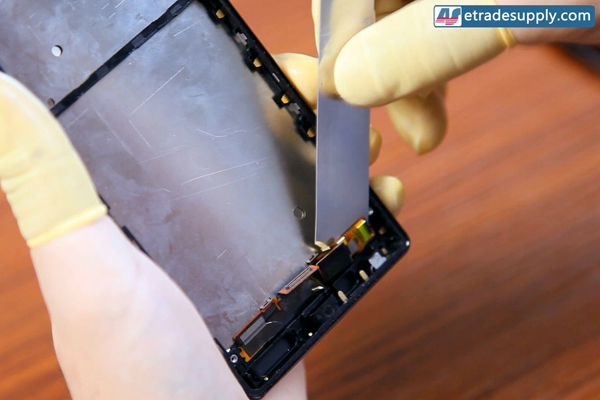 Summary
Reviewer
Review Date
Reviewed Item
Author Rating
| | | | | | |
| --- | --- | --- | --- | --- | --- |