How to Reassemble Samsung Galaxy S5 for Parts Replacement
BY yuki | June 7th, 2014 | 0 | 0
It is prone to make a Galaxy S5 broken for careless persons. When the phone suffers drops, scratches, and impacts, you can bring your phone to the brands' repair center if the phone is under warranty. You also can turn to cellphone repair shops for help. There is another economic way, which is buying Galaxy S5 replacement parts from online shops, and then repair the phones yourself. After you disassemble Samsung Galaxy S5 for cracked screen replacement, you can follow this tutorial to finish the S5 reassembly.
Step 1
Install the Galaxy S5 charging port to the board.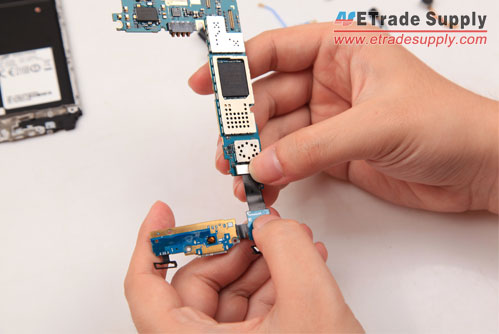 Step 2
Connect the Galaxy S5 rear-facing camera on the motherboard.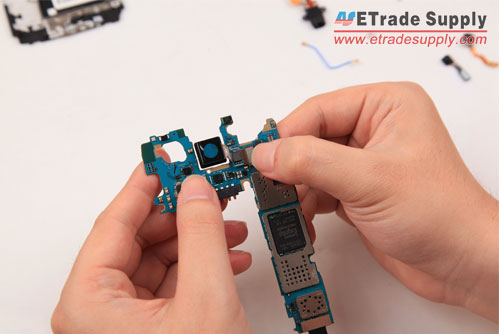 Step 3
Install the front facing camera.
Step 4
Assemble Samsung Galaxy S5 vibrating motor.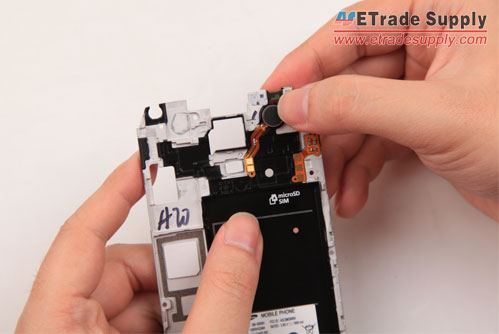 Step 5
Put the S5 ear phone jack in the middle plate.
Note: You need to replace the adhesive around the rear housing edges.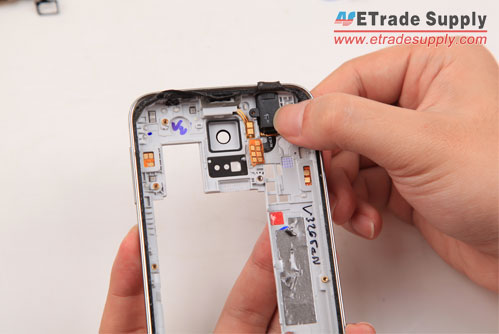 Step 6
Assemble the motherboard on the middle plate.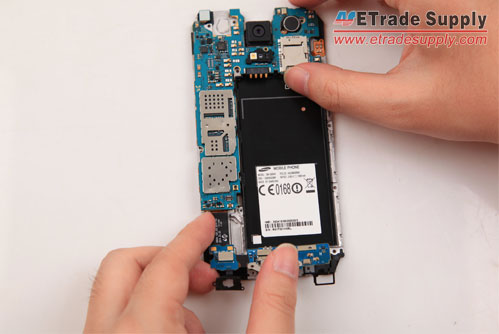 Step 7
Fasten two screws to secure the motherboard.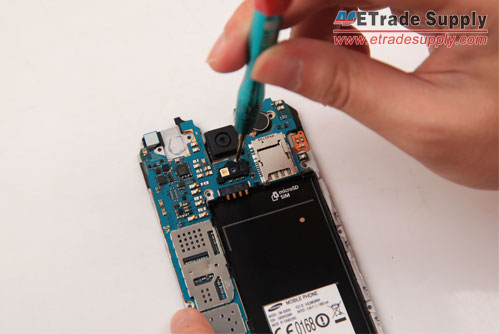 Step 8
Connect the blue antennas.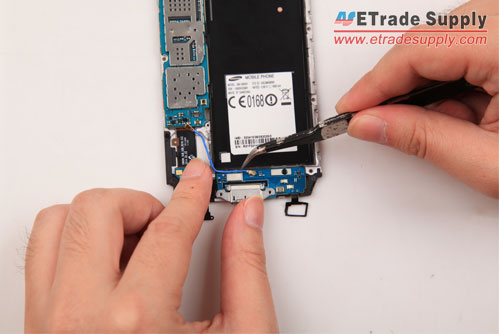 Step 9
Assemble the S5 middle frame with rear housing.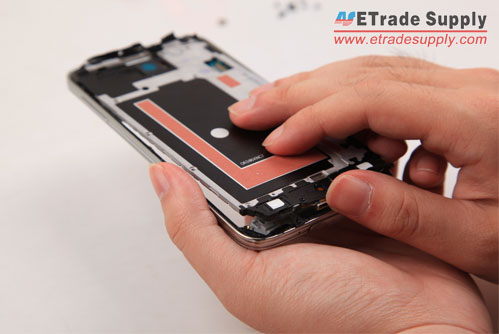 Step 10
Secure the middle plate by screwing 10 screws.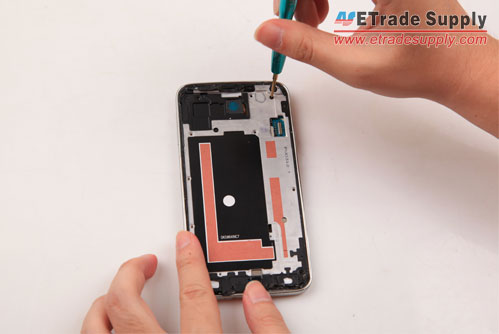 Step 11
Install 3 screws on the rear housing.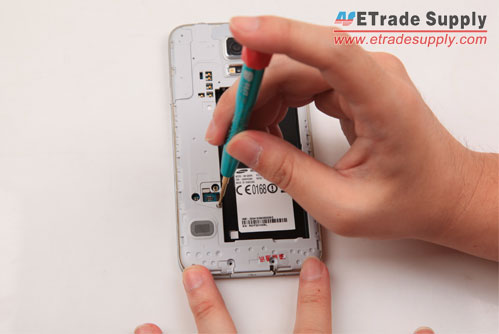 Step 12
Install the S5 screen assembly to the middle plate assembly.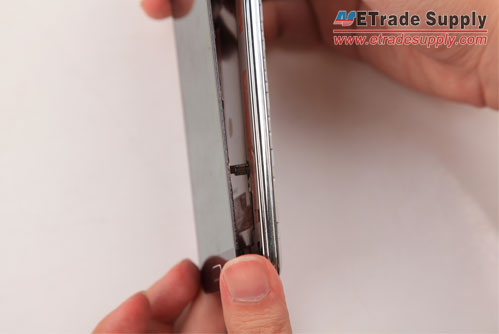 Step 13
Connect the Galaxy S5 home key flex cable.
Note: The flex cable ribbon is fragile, please handle it carefully.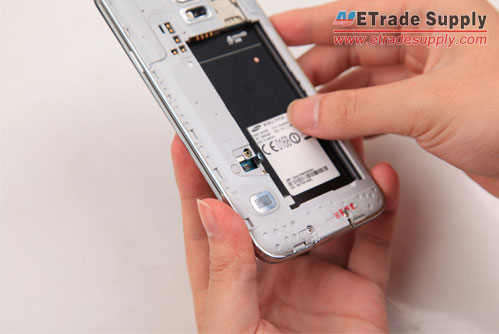 Step 14
Connect the Galaxy S5 screen assembly flex cable.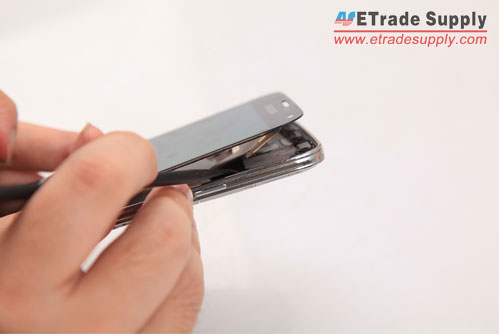 Step 15
Install S5 battery.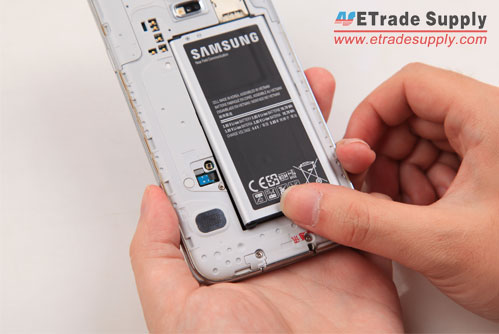 Step 16
Put the S5 plastic cover.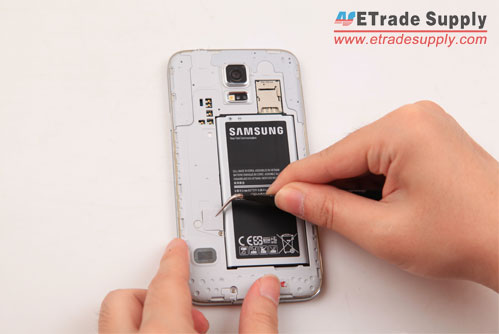 Step 17
Assemble Galaxy S5 battery door.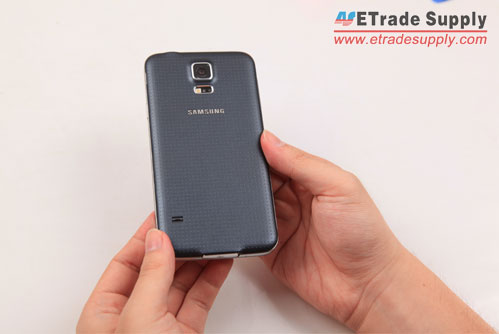 Step 18
The Samsung Galaxy S5 reassembly is completed!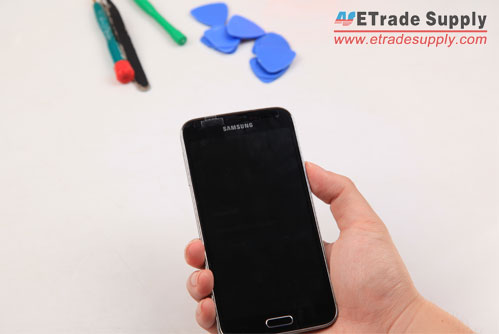 You can watch our Samsung Galaxy S5 Disassembly Video to tear down S5 for parts repair. And follow the Galaxy S5 reassembly video to assemble S5 components.