How to Reassemble the Galaxy Note II Parts
BY yuki | August 31st, 2013 | 1 | 0
Many people report their Galaxy Note II loud speaker, screen, covers or other parts are easily damaged. For example, the Note II loudspeaker suffers distorted sound or malfunctioning ringtone; the Galaxy Note II screen smashed or cracked; or improper cellphone usage causes front housing, middle frame or back cover scratched. If you are experiencing any of these cases, you can have your cellphone professionally repaired or replaced in a repair shop. But it is not difficult to DIY repair the Samsung Galaxy Note II. So why not repair the broken Note II parts by yourself to save a bunch of money?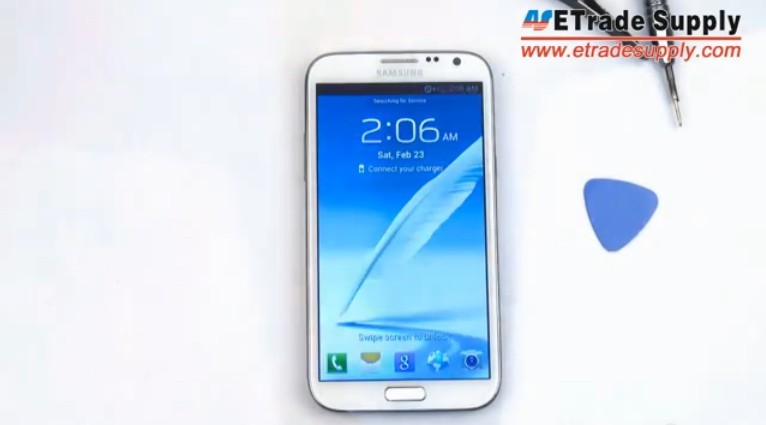 This tutorial of How to Tear down the Galaxy Note II provides professional and useful repair guides to handle common Note II repair problems. When you replace the damaged cellphone parts, we highly recommend using high-quality and genuine parts for replacement. ETrade Supply has gained a great reputation for its rapid supply for high-quality cellphone parts with reasonable price. Following this Samsung Note II reassembly guide, you will find links to the exact parts you need for the Samsung Galaxy Note II repair process here.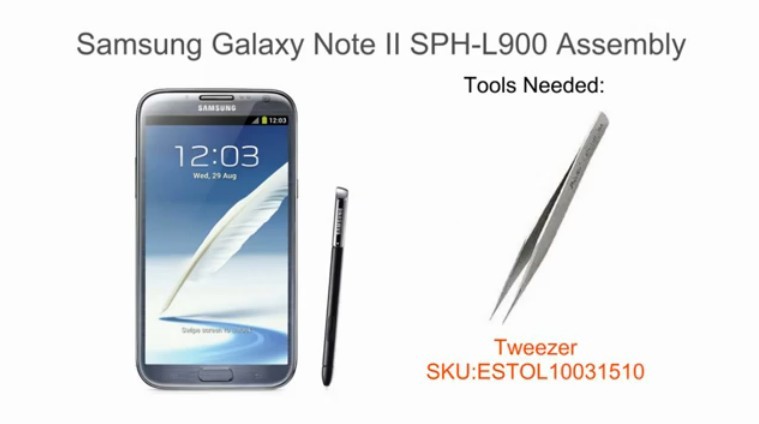 What you will need to reassembly a Galaxy Note II
• Tweezer
1) Reinstall the front camera and proximity sensor.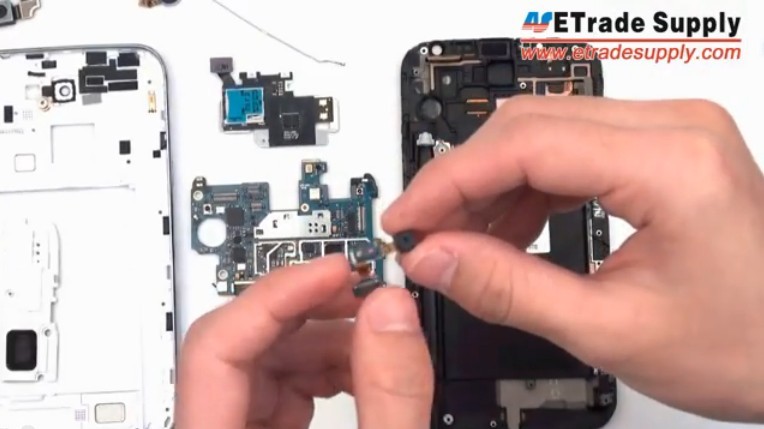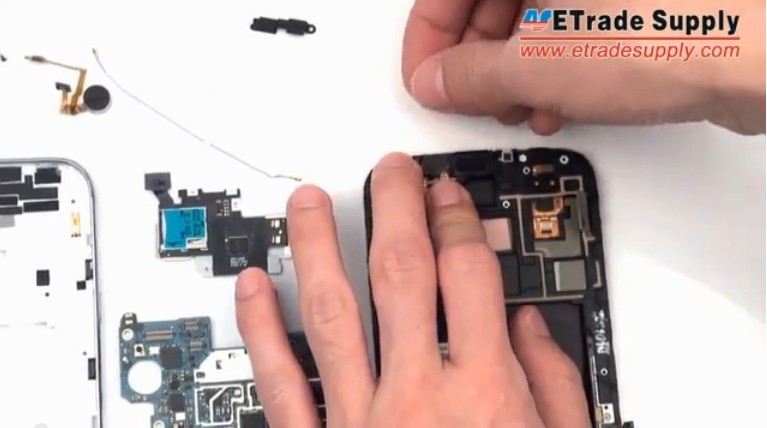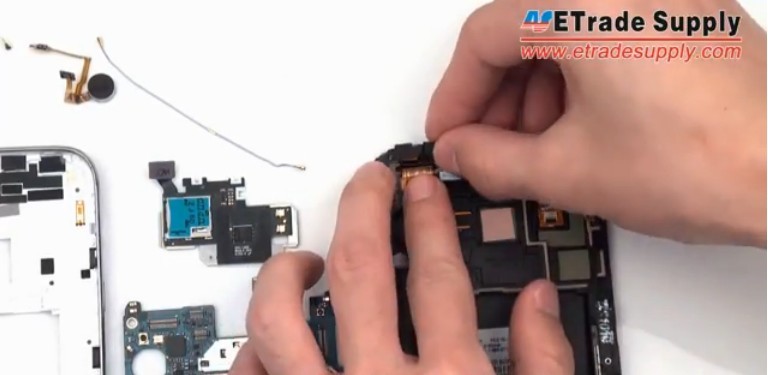 Cover it with a metal shield and fasten it with a screw.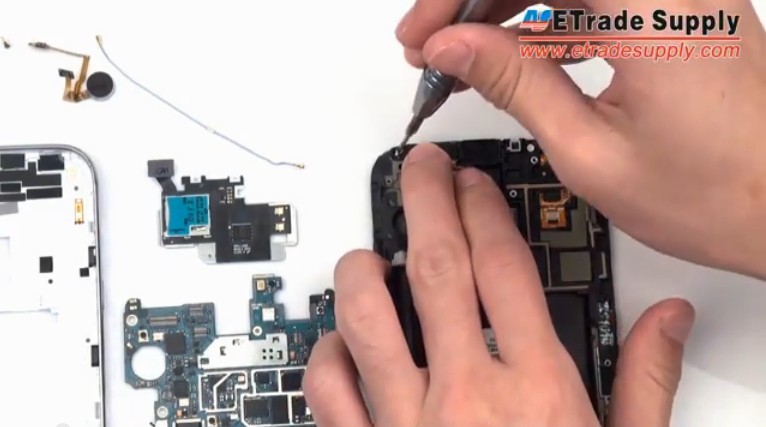 2) Reinstall the earphone and head phone jack, fasten it with a screw.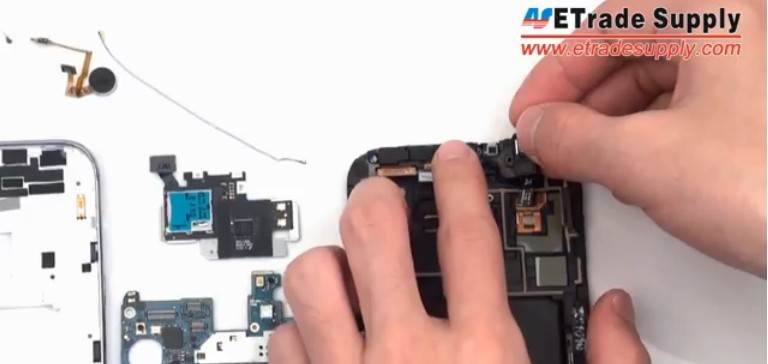 3) Install the vibrating motor and power button.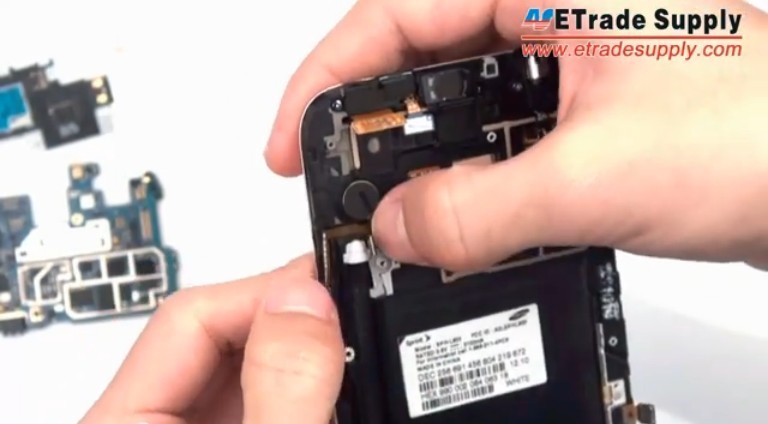 4) Put back the antenna and fasten it with a screw.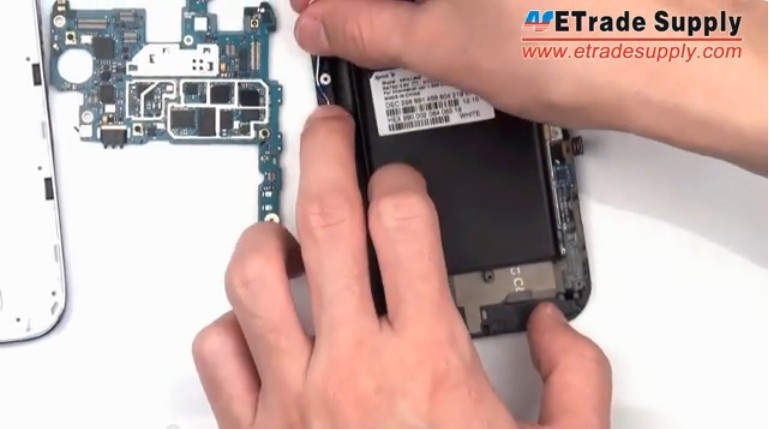 5) Install the USB board and another long antenna.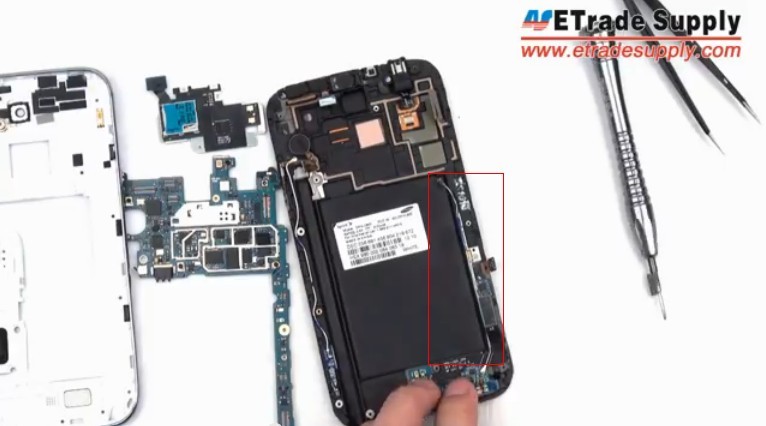 6) Install the SIM card and SD card reader contact and rear facing camera on the motherboard.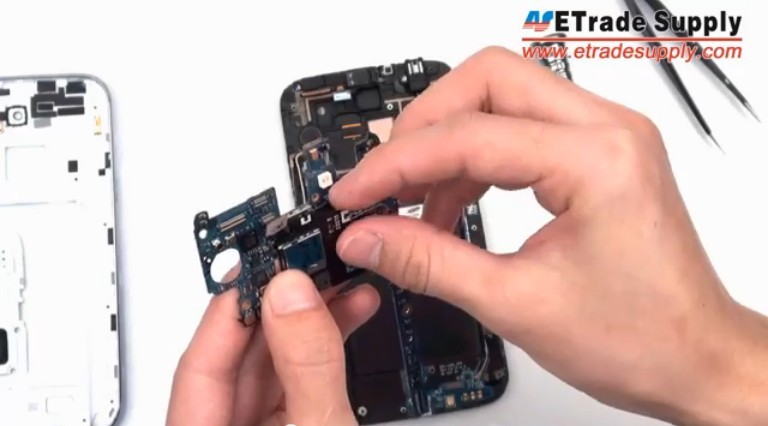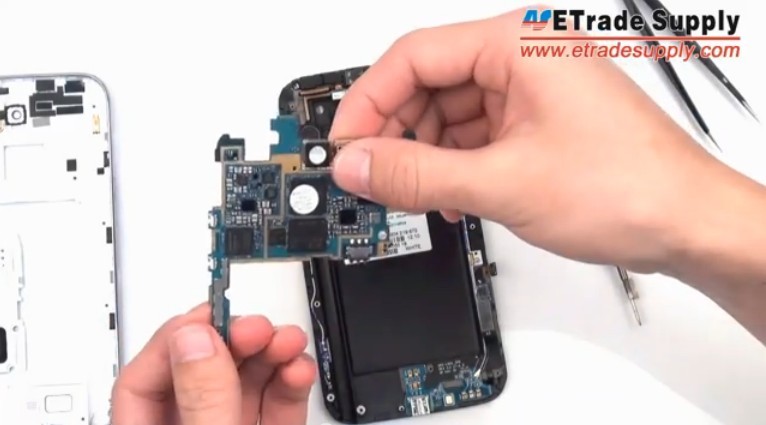 7) Install the motherboard, fasten it with a screw and connect all connectors.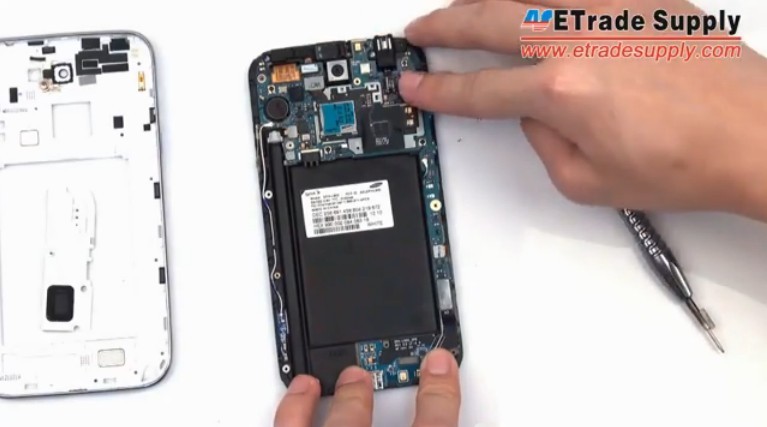 8) Install the loud speaker module and fasten it with a screw.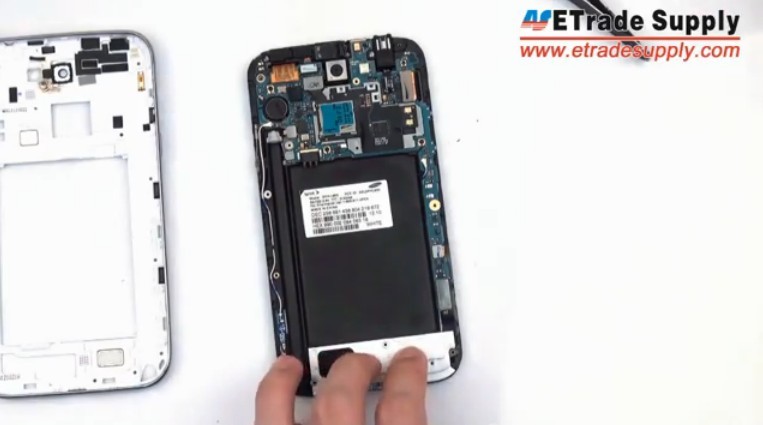 9) Install the rear housing, fasten it with 11 screws.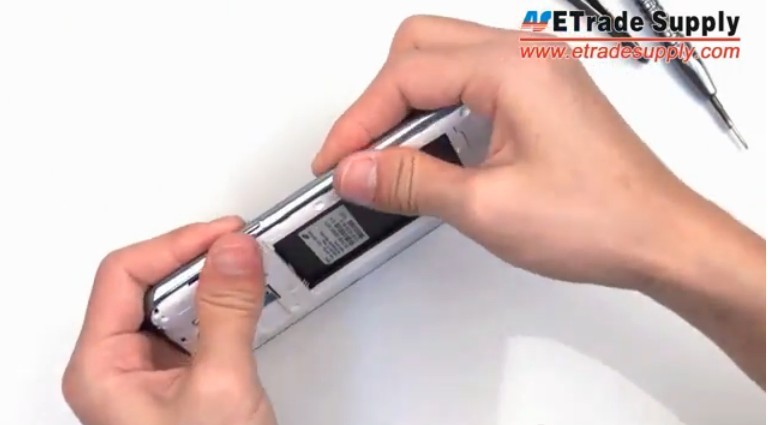 10) Put on the S pen, battery and battery door.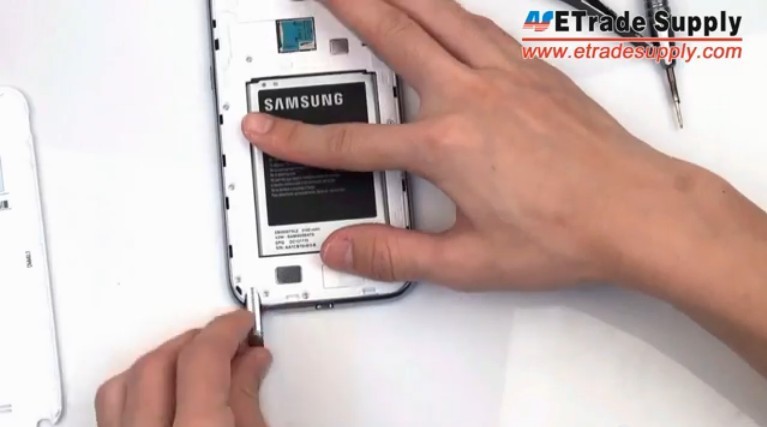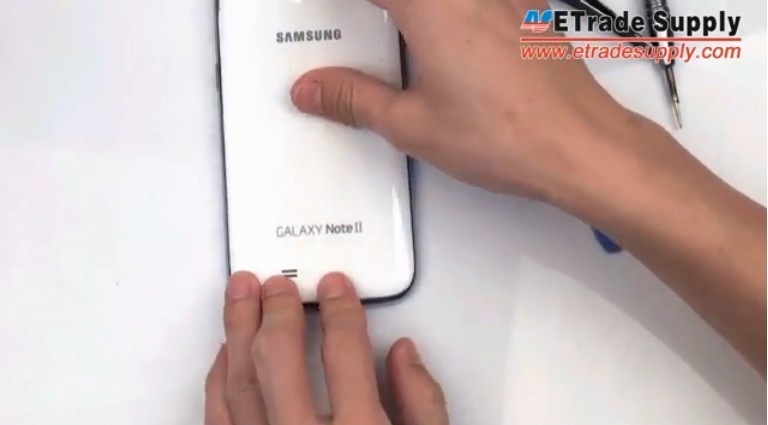 The Samsung Galaxy Note II assembly job is finished. You can check our Samsung Galaxy Note 2 Assembly YouTube Video to assemble the Note II device step by step.