What's Need to Be Prepared As a Startup Cell Phone Repair Shop
BY ETrade Supply | December 7th, 2015 | 30 | 6
Make a living by repairing people's phone are becoming a choice for more and more people. No certain degrees are required except your love and passion for learning and practice. This is quite a local business and no heavy investment you need for opening such a shop. But for beginners, every penny should be used in exactly the right way. Here we will walk you through what equipment you'll need to be a professional repair shop.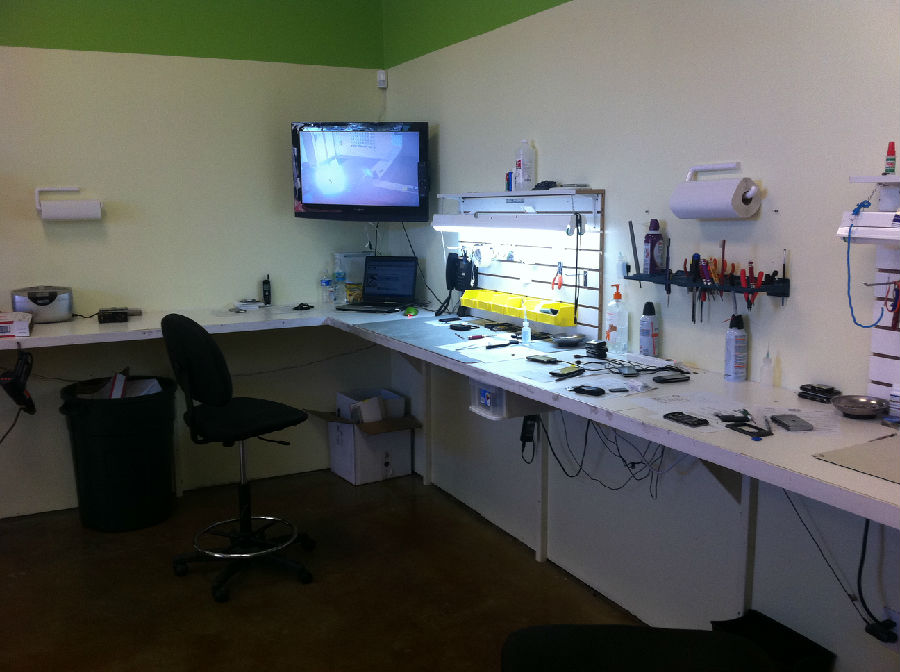 First of all, you should decide what kinds of repairs you are going to do for your customers. This is the key factor for what tools you will need.
Basically, we can divide all kinds of cell phone repairs into three levels:
Level 1. Common broken screen/battery/small components repair/data recovery

Level 2. Water damage/glass only (refurbishing) repair

Level 3. Motherboard/components soldering repair
Level 1.
For most start-up repair shops, these are the most common repairs they do for their customers. 70%-80% of people come to third party repair shops because of a cracked screen which as a shop owner, you need to get ready for it.
Equipment for Level 1 repair:
1. A wide range of different screwdrivers (at least including Pentalobe screwdriver, Torx 2-6 screwdriver, PH0, PH00, PH000 and small flat head screwdriver).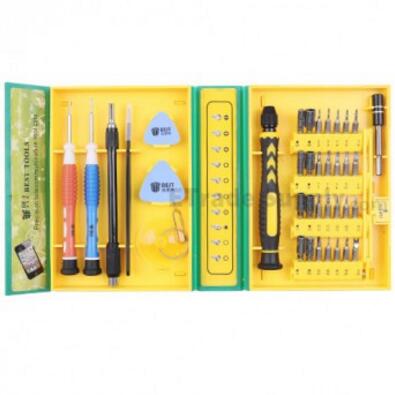 2. A bunch of separation tools, such as triangle plastic separation tool (or guitar picks) used for separating the frame, screen, front or back housing.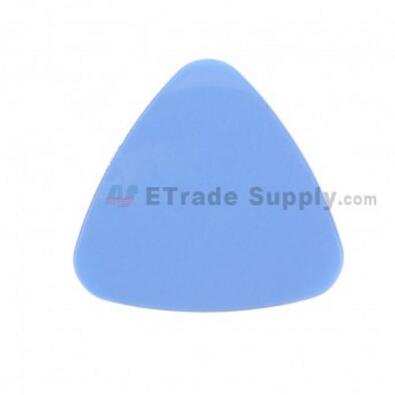 3. Spudgers: plastic spudger & metal spudger, the plastic one can be used to disconnect connectors, the metal one can be used for some separation works.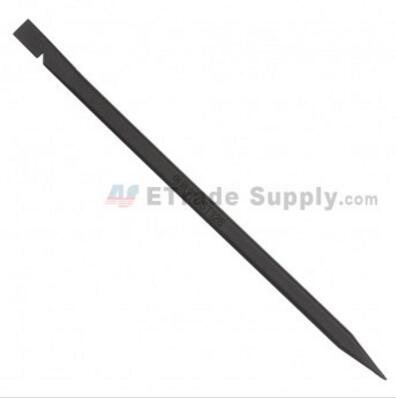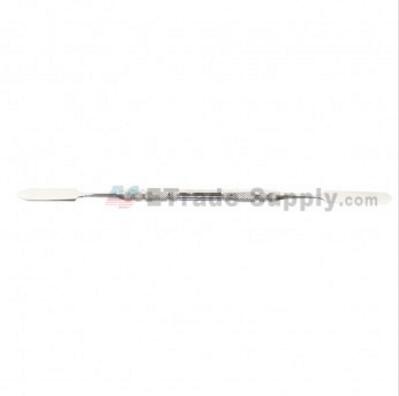 4. Sharp thin metal pry tool (also known as iSesamo Tool) for separation purposes.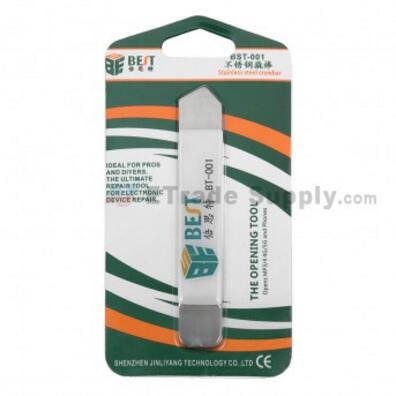 5. Suction cup: dragging out the iPhone screen from the rest of the phone.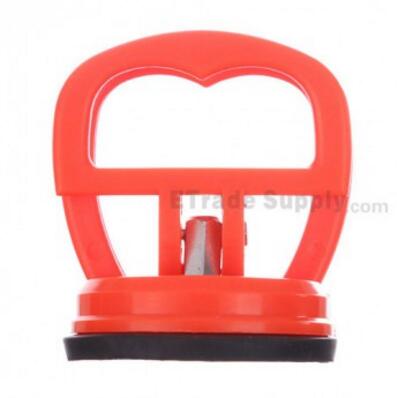 6. Heat gun: Most of the parts in a phone are glued by adhesive, some of the adhesive are really sticky. A good heat gun will definitely make your life easier.
7. Thermometer: the LCD screen/OLED is quite an expensive part, and improper heat will cause irreversible damage to the screen itself, so a thermometer with laser target could save you some potential damage (and it's quite cheap, why not have one).
8. A pair of heat resistant glove: Protect yourself from burn when grabbing the heated up screen or any inner components.
9. Microfiber cleaning cloth & isopropyl alcohol: these could be used to clear the fingerprints and body oil on the screen and the adhesive residue.
10. Tweezers: separate some tiny and fragile components such as vibrating motor, power button, volume button and flex cables.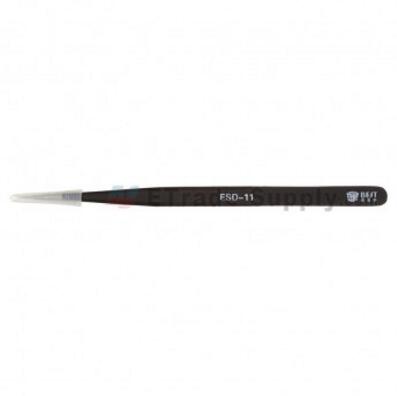 11. 3M adhesive: replace the old adhesive on the phone, better be pre-cut in different sizes.
12. A big roll of transparent tape: if the screens you are going to replace are badly shattered, place some transparent tape on it to protect yourself.
13. Magnetic screw mat: there are many tiny screws in an iPhone, which could be easily messed up. This could help you, better keep one.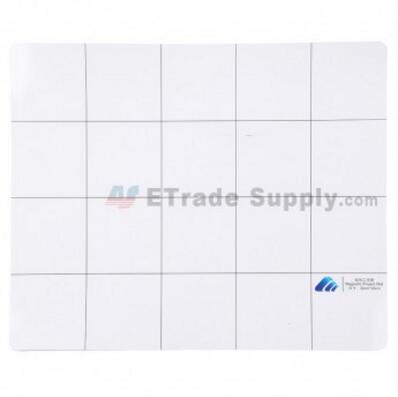 14. A computer: use for data recovery or restoring the device.
15. A pair of earphone: testing the headphone jack.
16. Anti-static Electricity Strip: protect the devices & parts from static electricity.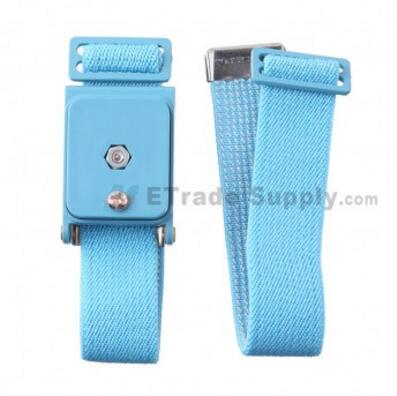 17. USB/Lighting cable & charger: testing the charging port.
Level 2.
Water damage takes up to 15% of the total repairs for an independent repair shop. In most circumstance, this repair is not that complicated if the phone was treated correctly. At the same time, water damage is also more lucrative than the cracked screen repairs. So does the glass only repair/screen refurbishing. If you are skillful enough, and want to be more competitive in the local competition, these repairs wound be of help.
Equipment for level 2 repairs:
1. Ultrasonic Cleaner: this machine is used to wash any possible corrosions on the motherboard (IC chips & connectors).
2. Soft toothbrush: manually brush the lightly water damaged motherboard with isopropyl alcohol sometime may solve the problem. However, this can also make the situation even worse. We recommend you to use more specific equipment to solve the problem.
3. LCD Separation Machine: a machine which can be used to fasten the broken screen on it and heat the adhesive in between the glass and the digitizer.
4. Molybdenum string: a very thin but a strong string which can be used to separate the broken glass.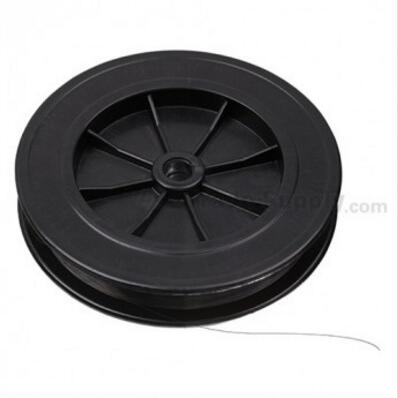 5. LOCA/OCA: these are two different adhesives used to bond the new glass and the digitizer. The main difference between this two adhesives is, OCA is much more strong and expensive, while LOCA is cheaper and less sticky. If you use OCA for refurbishing screens, sometimes you'll find it's difficult to reuse the display, when someone break the screen for the second time.
6. UV light: this is for drying the LOCA/OCA.
7. Vacuum Bubble Remove Autoclave: this machine is used to remove the left air bubbles in between the glass and the digitizer (recommended for professional refurbishes).
Level 3.
Sometimes, things may get worse for your customers' phone. Some chips may get electric short circuit and need to be replaced, or the corrosions on chips of motherboard cannot be cleaned and need to be changed. Sometimes it is the charging port sealed to the mainboard need to be replaced. These are the most complicated situations you may face during the repair.
Equipment for Level 3 repairs:
1. Soldering SMD Rework Station: soldering iron together with heat gun, best tools for soldering work.
2. Soldering Paste: Essential equipment for soldering work.
3. Magnifying Glass Station: IC chips are quite tiny, this tool will definitely make the work easier to be handled.
Above are the essential tools we recommended for startup cell phone repair shops according to different service they may provide. If you have any questions or ideas, do not hesitate to comment below!
Summary
Reviewer
Review Date
Reviewed Item
Good post, thank you very much.
Author Rating
| | | | | | |
| --- | --- | --- | --- | --- | --- |