OnePlus 2 Announced: Features and Specs
BY Davi | July 29th, 2015 | 0 | 0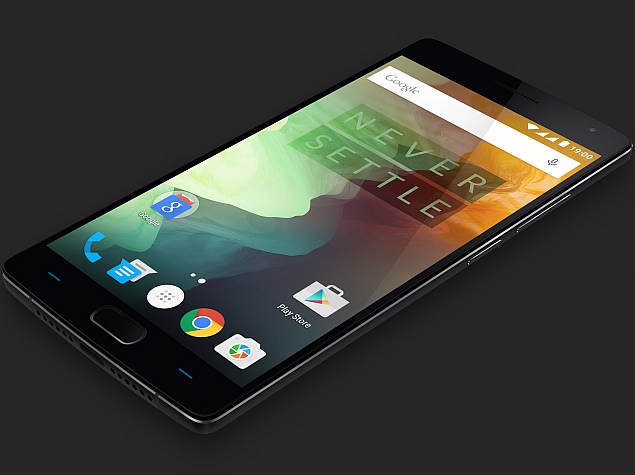 It has taken the OnePlus team 461 days to design their new flagship. Will it be better than OnePlus One? Now it's time to see what they have brought for us. The most eye-catching features are the fingerprint scanner, Type C USB and alter slider.
Fingerprint Scanner
OnePlus 2 sports a fingerprint scanner as expected, but the scanner is not round like iPhone's Touch ID, also it is not placed at the back like on the LG G3. In MKBHD's video, the scanner is super fast. According to the official data, it only takes 0.36s to scan and access the phone. What's more, Oneplus 2's fingerprint scanner isn't located on a physical button but it's just a softkey with a rim around it. They stuck to their button-free design.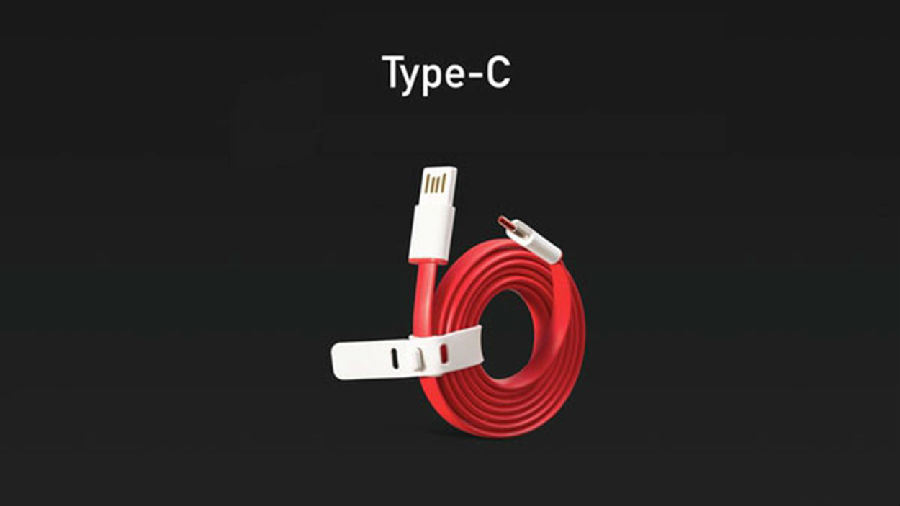 Type-C USB
Have you come across the situation where you connect your phone's USB to iMac or other devices to charge or transfer some files, you always seem to be attempting to plug in the wrong side. Now, with OnePlus 2's new Type C plug, you will never encounter into this issue again. Type C plugs can be inserted into the socket in either orientation and instead of cables with a different plug at each end, Type C cables use the same plug. Also, Type C cables support USB 3.1, which will increase the transfer rate of USB 3.0 from 4.8 to 9.6 Gbps. This kind of USB plug can handle up to 100 watts sp that can be used to charge a laptop computer.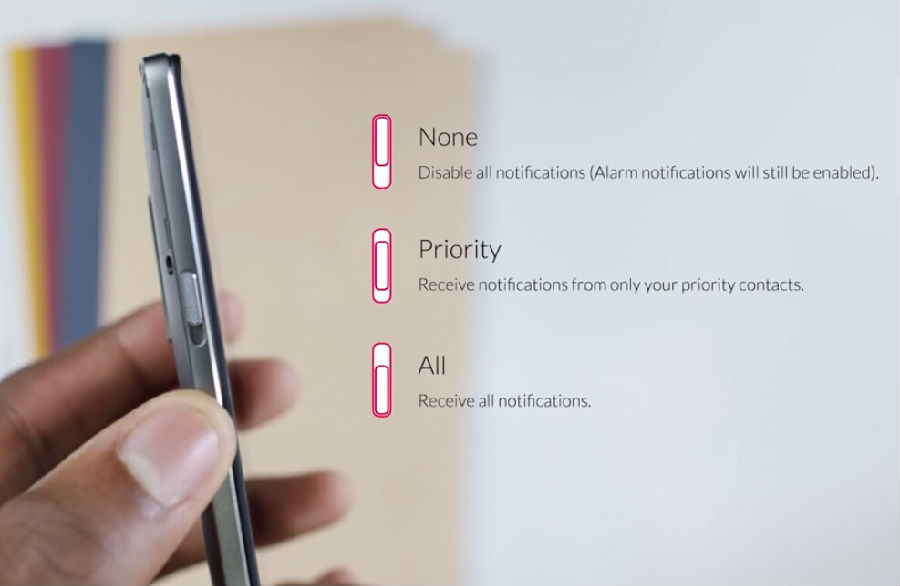 Alter Slider
The Alter slider looks like the silent switch on the iPhones, but it has 3 choices for the users: None, which disable all notifications but alarms; Priority, which will only allow notifications from your priority contacts; All, you will receive all notifications. This kind of design will help keep you notified of the things that really matter while filtering out not so important stuff. To be honest, it is a really sweet and considerate design for users.
The upcoming device also sports the best hardware available in the industry. With the Snapdragon 810 chipset and 4GB of LPDDR4 RAM, it'll bring you a fantastic experience. What's more, Pete Lou, OnePlus's CEO, said they have found a way to avoid overheating on this new flagship because of Snapdragon 810. Hope it won't let us down.
You guys can check the OnePlus 2's specs below: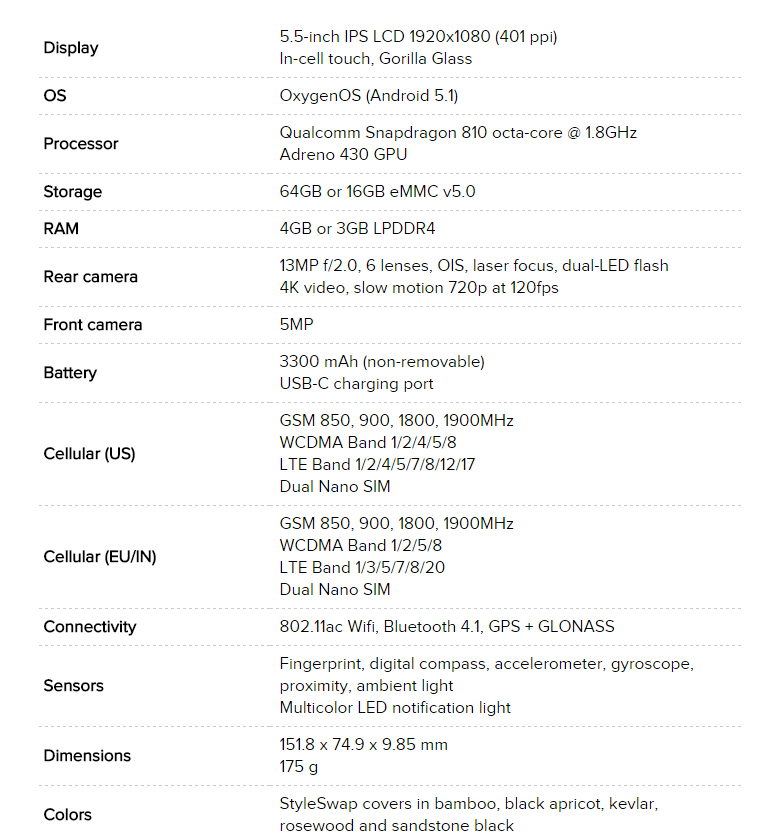 Do you guys also want to see a OnePlus 2 teardown? We'll do what we can to bring it to you ASAP.
Summary
Reviewer
Review Date
Reviewed Item
Author Rating
| | | | | | |
| --- | --- | --- | --- | --- | --- |