Nokia EOS to be named Nokia 909?
BY Xin | July 5th, 2013 | 0 | 1
The super-camera phone Nokia EOS will be officially introduced next Thursday in New York City. However, the name for this device still remains disputed. The Nokia EOS was rumored to be called Lumia 1020, but according to the latest leak from @evleaks's twitter, he said "News info pegs EOS not as the Lumia 1020, but: Nokia 909".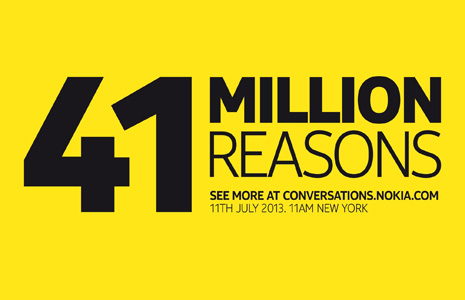 If this is true, it would be like a successor of the Nokia 808 PureView regarding to the numbering scheme, which seems to be a new series for super-camera phone. Indeed, the Nokia EOS is the third device equipped with Pureview camera after the Nokia 808 and Lumia 920. But this time, the Nokia EOS not only carries the monster 41 megapixel camera along with lossless zoom and fully manual adjustments, but also ships with the leading Windows 8 operating system instead of a Symbian OS in the Nokia 808 Pureview. No matter what the name it will be, the Nokia EOS is sure to be an uncommon device. Let's just wait a couple of days for its debut.