Nexus 5 Models D820 and D821 Comparisons
BY alina | December 20th, 2013 | 22 | 0
Nexus 5 repair parts
to replace the broken ones on your N5? If so, the comparisons between the Nexus 5 D820 and D821 could help you.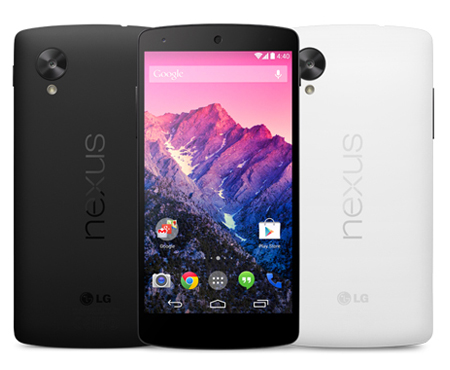 Nexus 5 D820 and D821 Differences
The Nexus 5 D820 is designed for the North America, while the D821 is for the rest of the world. These two models will work for different mobile network bands. The D820 version will connect to 2G, 3G and LTE on Sprint, T-Mobile and AT&T. Any MVNO that operates on the T-Mobile or AT&T network will also work. The D821 version is available on 2G, 3G and LTE throughout Europe and beyond. You can see details as follow.
North America (Nexus 5 D820) model:
#
GSM: 850/900/1800/1900 MHz
#
CDMA: Band Class: 0/1/10
#
WCDMA: Bands: 1/2/4/5/6/8/19
#
LTE: Bands: 1/2/4/5/17/19/25/26/41
The Rest of World (Nexus 5 D821) model:
#
GSM: 850/900/1800/1900 MHz
#
WCDMA: Bands: 1/2/4/5/6/8
#
LTE: Bands: 1/3/5/7/8/20 But please note there is a gray area. For example, some Asian carriers using different networks may have the connection problem. Bear in mind to check the bands your carrier runs on before you get the Nexus 5.
Nexus 5 D820 and D821 Similarities
The D820 and D821 look the same in both exterior and interior, such as the design, color, screen, processor, storage and RAM, etc. However, if you need to get the new Nexus 5 replacement parts, please check your models before purchasing. Some parts of the D820 and D821 are not compatible. For example, the
Nexus 5 D821 back cover
has the "LG-D821" logo, which is not compatible with the
Nexus 5 D820 back cover
. Have you encountered the Nexus 5 models issues, network connection or spare parts compatibility? Let us know in the comment below.
Do you know the model number of your Nexus 5? Are your confused to get the new