As a Newbie, What You Should Know About Jailbreaking
BY ETrade Supply | August 24th, 2015 | 0 | 1
Even you are a newbie to iOS and Apple devices just like me, you must have heard of Jailbreaking before. Jailbreaking can help you to better customize your iDevices, but there are some risks involved with Jailbreaking your iOS device. In this article, we'll introduce you to the basic idea of Jailbreaking.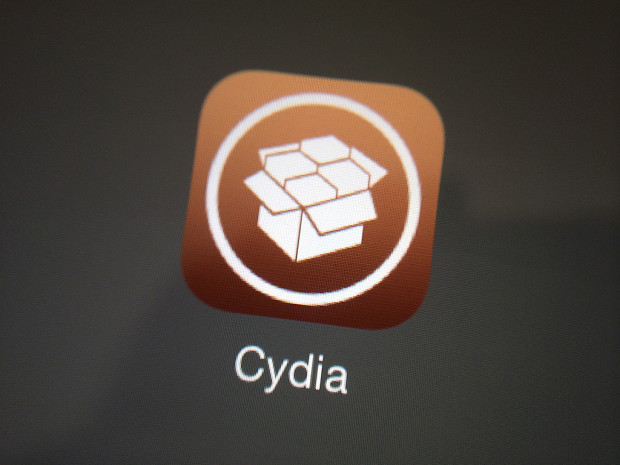 1. What is Jailbreaking?
Jailbreaking is the process of removing hardware restrictions on iOS, Apple's operating system, devices through the use of software and hardware exploits; such devices include the iPhone, iPod touch, iPad, and second-generation Apple TV. Jailbreaking permits root access to the iOS file system and manager, allowing the installation of additional applications, extensions, and themes that are unavailable through the official Apple App Store (Wikipedia).
In short, Jailbreaking is the way to get access to the Unix file system of your iDevices, by doing so, you can install applications that are not allowed in Apple App Store, delete systematic apps or change your device themes and download all apps for free.
2. What you'll get from Jailbreak?
Before you decided whether to Jailbreak your iDevices or not, you should know more details of the advantages and disadvantages of Jailbreaking.
Pros of Jailbreak:
Freedom:
There are plenty of reasons why people want to Jailbreak their iPhones, iPods, and iPads, but all these can be concluded in one, that is—freedom.
For whatever purpose, Apple has placed some restrictions on its products, and Jailbreaking is the action to unlock and gain complete access and control of your device, or FREEDOM.
a. Get the Freedom to customize your devices:
Apple does not allow users to change their iPhone's default theme. Basically only allowing you to play under Apple's rules. By Jailbreaking your device, you could easily make any and all the changes to your device that were mentioned above. Say goodbye to the same theme every day, enjoy your new phone!
b. Get the Freedom to replace default official apps with useful third-party apps:
There is no way for an iDevice user to delete any of the pre-installed apps without Jailbreaking. You may have the same opinion as me that Newsstand, Stocks, Game Center, Reminders, Note etc all these default apps are kind of "useless" and at the same time, take up precious storage space. After Jailbreaking, you can replace them with whatever apps you like or just free up space.
c. Get the Freedom to download apps other than App Store:
You can download millions of apps from Apple's App Store, which have all gone through Apple's censorship. There are still plenty of excellent apps which cannot be downloaded due to the censorship. You could eat these forbidden fruits by Jailbreaking your device. BTW, you will also be able to download any paid apps for free.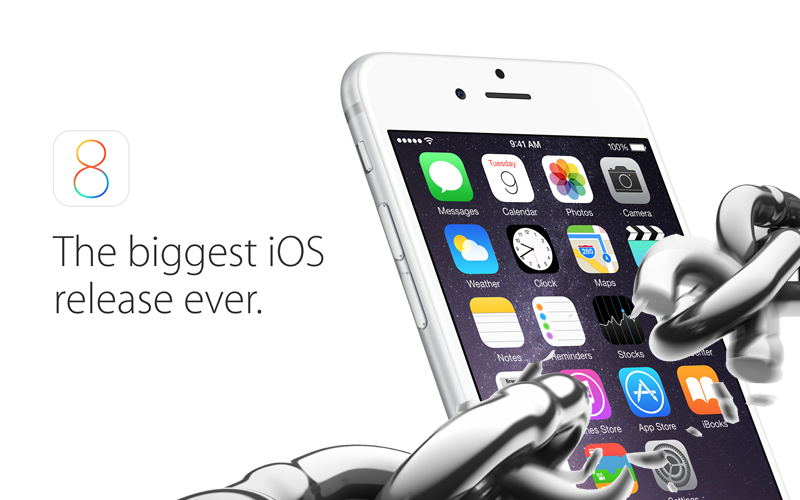 3. What you may lose after Jailbreaking:
a. Jailbreaking will void your warranty:
Jailbreak is strictly forbidden by Apple. Apple wants to protect the ecosystem they've built. Both Apple and their developers earn money through the download of an app through Apple's App Store, and Jailbreaking disrupts this ecosystem. So any kind of Jailbreaking will void your warranty (This can be solved by restoring your device; which will be showed below).
b. Jailbreaking may cause your device some potential problems:
For someone who is not tech savvy to Jailbreak their device, they run the risk of damaging it. For example, you may brick your device during the process of Jailbreaking (which can be fixed). What's more, the Apps outside of Apple's App Store are not all good they are mixed with bad apps, crappy apps and malware.
c. Can't always update to the latest iOS version:
Many of the iOS updates are aimed at blocking Jailbroken device; which means once you have updated to the latest version, all the efforts you've made will be removed. So if you want to keep your device jailbroken you may have to wait for sometime to be able to update and enjoy the latest iOS features.
4. How to Jailbreak your iDevices:
On August 13th, 2015, Apple rolled out iOS 8.4.1 which killed off the TaiG and PP Jailbreak options of iOS 8.4 and currently, there aren't any new Jailbreak options for iOS 8.4.1 yet.
If you are using iOS 8.4-iOS 8.1.3, you could Jailbreak your device by following the step-by-step guide below.
TaiG Jailbreak:
Supported devices:
iPhone 6, iPhone 6 Plus, iPhone 5S, iPhone 5C, iPhone 5 and iPhone 4S;
iPad Air 2, iPad Air, iPad 4, iPad 3, iPad 2;
iPad mini 3, iPad mini 2, iPad mini
iPod Touch (5th Generation)
Requirement:
A computer with iTunes installed (with Windows or Mac OS)
Your iDevices (make sure you have a fully charged battery)
TaiG Jailbreak now supports both Mac and Windows, so choose and download the correct latest version here:
Windows: TaiG 2.4.3 Download here;
Mac: TaiG 1.0.0 Download here;
Step 1. Back up your device in a case, any accidents happen (Better use iTunes).
Step 2. Download the TaiG Jailbreak file to your computer, then unzip the file.
Step 3. Connect your device to your computer with the help of your USB cable.
Step 4. Temporarily disable your password through the Settings>Touch ID & Passcode
Step 5. Turn off "Find my iPhone" from the Settings>iCloud>Find my iPhone
Step 6. Right Click on the TaiG exe file and choose "Run as Administrator" option.
Step 7. It may take a little bit for TaiG to detect your device. Once it shows you the right firmware version of your device, click the green start button to proceed. (The default settings will install an app called 3K Assistant, which you can deselect.)
Step 8. After the Jailbreak is complete, your device will reboot automatically, and a Cydia icon will show up on your home screen. The Jailbreak Tool will inform you "Jailbreak Succeeded" afterward.
5. How to save your "bricked" devices/make it look like its never been Jailbroken?
No matter how skillful you are, accidents do happen. Your devices may get bricked during the process, or you may eventually crack your screen and need Apple to repair it for you. But you'll need to remove all evidence of the jailbreaking before you can have them fix it for you. You can solve it by following the below guide.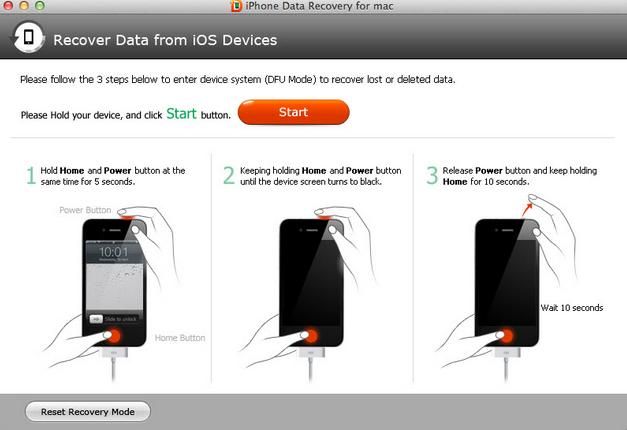 a. Normally reset your device:
This is the easiest way to solve many problems. What you should do is:
1. Hold the home button and power button for 15 seconds.
2. Release both at the same time.
3. Wait until you see the home screen.
b. Restore your device:
If the above method doesn't solve the problem, try restoring your device.
1. Connect your device to a computer with iTunes installed.
2. Open iTunes then select your product from the left side.
3. Go to the summary section and click "Restore".
4. Wait for iTunes to download the latest version of iOS then choose to restore it from the version you want.
5. Wait for a bit while it syncs.
c. Recovery mode:
If the restore did not help, try in recovery mode.
1. While your device is off, press and hold the Home and Power buttons together until the screen lights up.
2. Keep pressing the Home button and connect your device to the computer with a USB cable.
3. When the iTunes icon and USB cable shows up on the screen, release the Home button.
4. Restore your device by following the previous steps.
d. DFU mode:
If none of the above methods worked for you, try this one:
1. Turn on your device.
2. Open iTunes and connect your device to the computer.
3. Press and hold the Home & Power button together for 10 seconds then release the Power button.
4. Hold the Home button until iTunes detects your device in recovery mode
5. Restore.
If you continue to have problems, communities are also good places for help. There are plenty of helpful people in the Jailbreak subreddit, if you have any problems regarding Jailbreaking, just go there and ask for help or leave a comment below!
Summary
Reviewer
Review Date
Reviewed Item
Author Rating
| | | | | | |
| --- | --- | --- | --- | --- | --- |