Motorola X Phone with Key Lime Pie or LG Nexus 5 and Nexus 7.7 to Debut at Google I/O?
BY ETrade Supply | January 21st, 2013 | 0 | 1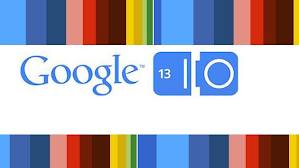 As we all know, Google I/O is approaching, all people eye on the new things that Google will bring to us. Currently, the heated rumors are overwhelming the Internet.
Motorola X Phone with Key Lime Pie?
We've already heard about the Motorola X Phone before. Now the new rumors about the phone in an Android forum revealed that the Motorola X Phone will come with a 5-inch display, which will be edge-to-edge like the Motorola DROID RAZR M and run Android 5.0, Key Lime Pie. According to Droid Forum, the latest Motorola X won't be a Nexus device, but will be available on multiple carriers, and Google might try to compete with the Samsung Galaxy S III and the Samsung GALAXY Note II. Meanwhile, the fact that Google owns Motorola will be first promoted. However, Droid Forum says, "Please take this rumor with a grain of salt, because we couldn't find any other info across the web to back it up; however, if it is just a fan-boy's imaginings, it seems very logical and well-developed."
LG Nexus 5 and Nexus 7.7?
There are also rumors that LG is making the next Nexus - the Nexus 5, which comes with a 5-inch Full HD screen, the new NVIDIA Tegra 4, 2 GB of RAM, 13 MP rear-facing camera, as well as 3 MP front-facing camera, and 8 or 16 GB of storage. This speculation was based on that LG and Google haven't even managed to ensure enough supply of the Nexus 4. While the next Google tablet – the Nexus 7.7 with a higher 1920x1200 resolution (294ppi), Tegra 4 again, 8 GB of starting storage, as well as front and rear HD cameras, which again claimed to be LG, is also rumored to debut at Google I/O. Well, if the Motorola X with Key Lime Pie will debut at Google I/O, some traditions might be broken since Google doesn't usually introduce non-Nexus devices at Google I/O. If the LG Nexus 5 and Nexus 7.7 gain the upper hand, it might be in the realm of imagination. However, two rumors are not certain now since there is no official confirmation. But truth will surface in a few months and we'll keep you updated. News from Phonearena.com