Top 10 Helpful LG G2 Tips and Tricks
BY alina | December 4th, 2013 | 5 | 0
LG G2 features a 5.2'' Full HD IPS display with resolution of 1920 x 1080 pixels, a 13MP OIS (Optical Image Stabilizer) camera and a 3,000mAh SiO+ battery, etc. Besides these specs, there are many hidden features you might ignore. Hope the following top 10 LG G2 tips and tricks can help you make the most use of your device. But if you have encountered hardware issues on your G2 and have to repair the broken parts, ETrade Supply is always your best place to get the LG G2 replacement parts.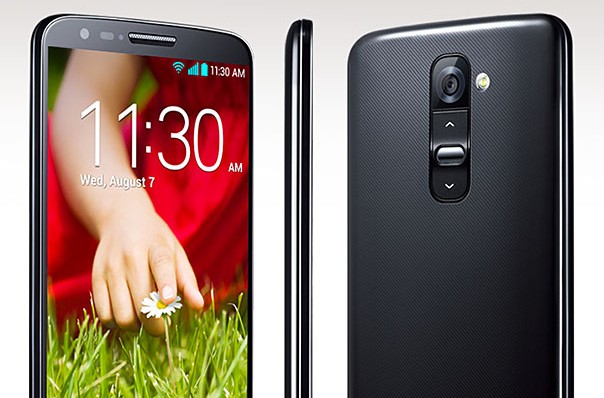 KnockOn Feature
Thanks to this KnockOn feature in LG G2, you can turn the display on by knocking it twice and turn the display off with the same action. You don't have to press the power button any more.
Desktop with Apps or without Apps Instantly
You can pinch out to hide all apps on the home screen with only the wallpaper left. And pinch in to get apps back on the desktop.
Quick Action Tips
When the screen is off, hold the volume down button for three seconds quickly to access the camera and take a photo. And hold the volume up button for three seconds to quickly make notes with screen off.
Screenshots Shortcut
It's not convenient to hold the volume and power buttons to take a screenshot. In LG G2, you can swipe from the bottom of the screen and slide to the right to access quick memo where you can save the screenshot or share it.
SMS Themes Customization
Go to Menu => Settings => Conversation Theme to change your SMS theme. You can use your own wallpaper or the present themes to customize your themes and set different wallpapers per contact.
Full Frame Images' Quality Improvement
The LG G2 default 13MP size is a 4:3 aspect ratio. However, the Full HD LG G2 aspect ratio is 16:9, meaning when you view your images on the LG G2, you'll see annoying black bars on either side of the images. To solve this annoying issue, you can try to use W10M (wide 10-megapixel) for viewing images on your device.
Clipboard Manager
Anything you've copied, like images or texts are stored in a built-in clipboard manager.  You can access it by pressing and holding an empty text box. A clip tray will take you directly to the clipboard.
QSlide Feature
The QSlide feature enables you to open some apps over other apps in special windows. Go to the notification drop down menu to tap the QSlide icon, and select the apps you want to open, like Memo, E-mail, File Manager, Calculator, etc. You can move, resize or change transparency of the opened apps as you like.
Guest Mode Customization
Go to Settings => Lock Screen Settings => Set a separate pattern for Guest Mode => Set apps assessable in Guest Mode to customize a guest mode, which can control apps and capabilities to be available depending on which mode is enabled.
Wireless Storage Function
This is the feature that many users may overlook. You can transfer fires to your LG G2 wirelessly by using this Wireless Storage app. Open the notification drop down menu and enable the Wireless Storage. Then you can see the instructions for IP address and password. You can change the password in the Wireless Storage app settings. And you'd better set a static IP address on your LG G2 if you don't want to input this information next time. Then you can use the Wireless Storage app whenever your device and computer are connected to the same wireless network.
Have you noticed these LG G2 features mentioned above? If you have found other tips and tricks for your G2, please post them in the following comment.