LG Announces the LG Optimus F7 and F5 with Mid-range Specs and Features
BY ETrade Supply | February 21st, 2013 | 0 | 0
LG Optimus F7 Specs
[caption id="attachment_1633" align="alignnone" width="242"]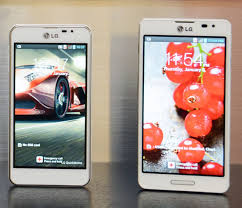 LG Optimus F7[/caption] The LG Optimus F7, which would easily pass for a flagship last year, and now goes in the mid-range segment, has a 4.7-inch True HD IPS display with a resolution of 720 x 1,280 pixels, working out to a retina-like 312ppi. The device is powered by a 1.5GHz dual-core processor paired along with a whopping 2GB of RAM, a fairly solid productivity package. Internal storage is 8GB but you can expand that with microSD cards of up to 32 gigs. The Optimus F7 features an 8-megapixel rear camera and it also has a 1.3-megapixel front-facing one, perfect for video conferencing. What's especially impressive about the F7, however, is its 2,540mAh battery that should provide plenty of juice. The device runs on Android 4.1.2 Jelly Bean out of the box and will launch across the globe and first in Europe at a yet unannounced time in the future.
LG Optimus F5 Specs
[caption id="attachment_1634" align="alignnone" width="213"]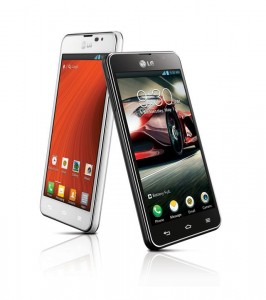 LG Optimus F5[/caption] LG Optimus F5 is the physically smaller among the two, sporting a 4.3-inch IPS display with qHD resolution (960 by 540 pixels). It is powered by a 1.2GHz dual-core processor of undisclosed make and model, backed up by 1GB of RAM. You also get a 5-megapixel auto-focus camera, a 1.3-megapixel front-facing snapper, 8 gigs of storage and a microSD card slot. The LG Optimus F5 has a thickness of 9.3 millimeters, which is okay considering that there's a 2,150mAh battery at its back. Android 4.1.2 Jelly Bean comes pre-loaded on the smartphone with the company's custom interface featuring LG's QSlide multitasking tool and the Live Zooming perk. Markets around Europe will be the first to get the LG Optimus F5 during the second quarter of 2013. Details about its pricing has not been announced yet. News from PhoneArena
LG has just officially announced the LG Optimus F7 alongside its sibling – the LG Optimus F5 less than a day after the LG Optimus F5 leaked.