iPhone 5S Front Facing Camera Leaked
BY ETrade Supply | April 20th, 2013 | 0 | 1
Apple's new generation iPhone 5S will be launched in the coming months. More and more rumors with leaked photos are making the rounds in the Internet. Currently, new iPhone 5S internal parts are leaking now.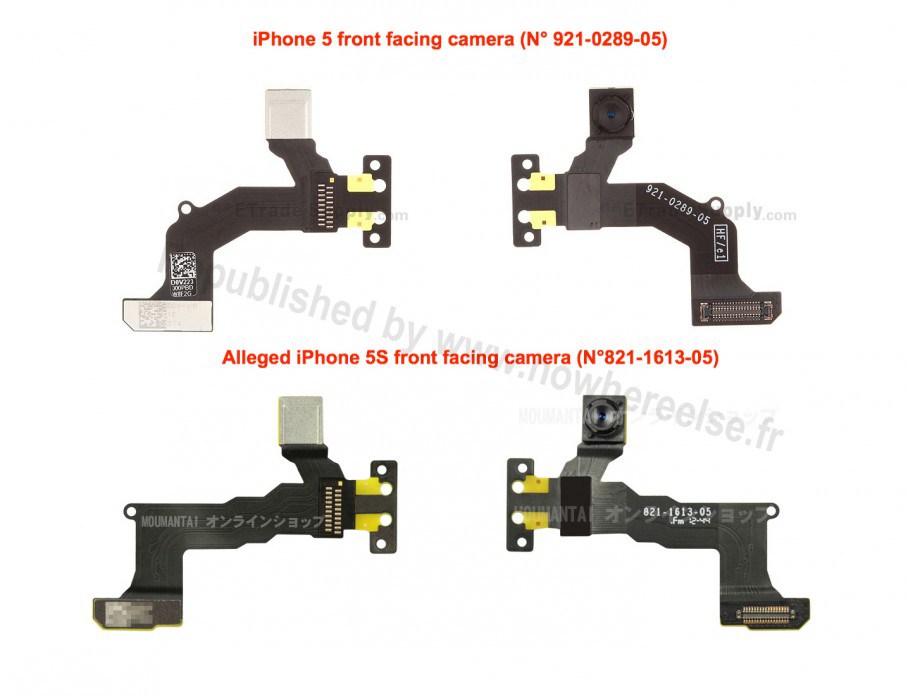 The first photo of iPhone 5 front facing camera was retrieved from nowhereelse.fr. Obviously, the front facing camera identification is 921 at the back bottom of this component. While the second leaked iPhone 5S front facing camera shows 821 identification.

However, we can check carefully from the two photos and find the next-generation front facing cameras is quite different from current iPhone 5S. Also, alleged unknown iPhone 5S components are revealed, but it is hard to determine its function and what device it was designed. In conclusion, Apple's new phones will be launched by upgraded internal changes later this year. Hope Apple will give us a big surprise!
Source: BGR