KN95 Mask Vs Normal surgical Mask, Which One is Better?
BY kaye | March 31st, 2020 | 0 | 0
The new virus called "coronavirus" spread to most areas of the world. Wearing a mask is not only for protection for ourselves but also as an advantage to society. We all know that the KN95 surgical mask is better than a normal surgical mask but we may not know the specifics of the reason. Here we would like to share with you two aspects of the reason, and advice on the right ways to wear a surgical mask as well.
1. KN95 Surgical is thicker than normal surgical mask
The normal surgical mask consists of a waterproof layer, a layer cotton Yarns, and a filter layer. This thin and one-off mask is mostly used in hospitals or clinics. The KN95 surgical mask is consist of 4 or more layers. There is one more electrostatic Meltblown layer in the KN95 surgical mask. It is thicker than the normal surgical mask and better for your healthy breath protection outdoors.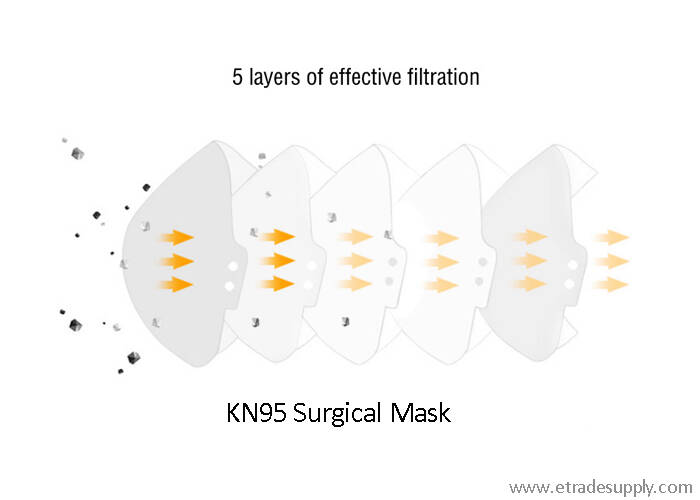 2. KN95 Surgical is more effective to filter dust, smog, and virus
The FDA regulates surgical masks and surgical N95 respirators differently based on their intended use. The normal surgical mask is thin and can only filter around 70% harmful particles and viruses in the air. This loose-fitting disposable mask creates a physical barrier between the mouth and nose of the wearer and harmful particles in the immediate environment. Since it is not designed as the form of all edge sealed mask, the normal surgical mask is not as effective as on filtering potential contaminants in the air. KN95 surgical mask is designed and made as a respiratory protective mask to protect the wearers. It is effective to filter about 95% harmful particles and viruses in the air, such as the dust, smog, droplet in the air. Surgical KN95 respirators equal to N95 respirators both on the designed forms and filtration efficiency. Since the new virus spread so quickly this time, we recommend you choose the KN95 surgical mask for your healthy breath's sake.
3. Right ways of wearing a surgical mask
Before you open the pack and wear a new mask, you have to check if any scratch or tear on the new mask. Don't use it if there is any damage, spot or dirt on it. Unfold the mask and put it against your face closely, with the cotton Yarns surface inside. Put the flexible string on your ears and adjust the mask to a comfortable position. Slightly tighten the small metal bar on your nose, make sure your mouth and nose are fully sealed in the mask. Noted, all surgical mask is disposable surgical mask which cannot be reused.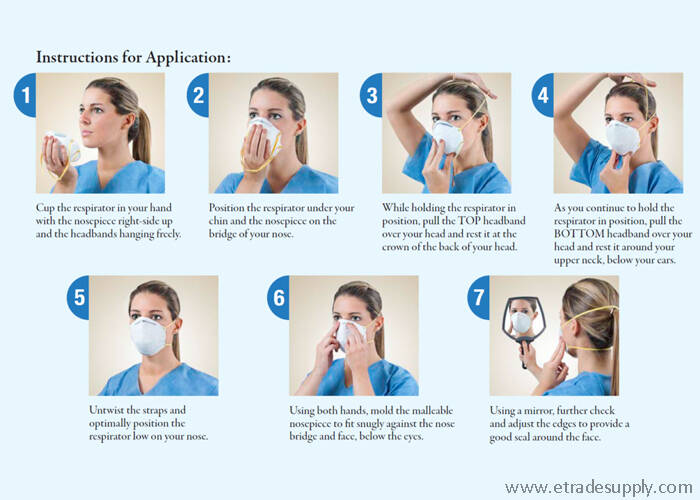 As the final advice, wearing a mask outdoors is a good way to cut off the new virus spread. Choose the KN95 respirator mask is a better and effective way. Wash hands with the antivirus hand sanitizer and ventilate the room indoors. Don't go to the crowd public place because it is not safe. We will say farewell to the new virus if every one of us regulates our daily sanity behavior. Anyway, go to our online store if you need any antivirus surgical supplies. All our products are CE and FDA certified, you can totally trust us here.