Is iPhone 6 Better than GS5? Who Knows?
BY Davi | September 13th, 2014 | 0 | 1
Apple and Samsung have been rivals in a long time. Their battle field is all around the world. Not long ago, the American court had sentenced the issue between Apple and Samsung about prohibiting Samsung selling related products in American market. However, Apple lost. These days, iPhone 6 was released. Unsurprisingly, iPhone 6 and iPhone 6 Plus have brought great updates. But they are not breathtaking products as their preceding generations. To some degree, they follow their rival: Samsung GS5 now. Before the September 9 event, Samsung even released advertisements laughing at iPhone for its battery life and non-water-resistance. Samsung may have this strength to do that, because of their excellent smartphones.
Here we show you the specs of iPhone 6 Plus and GS5 below.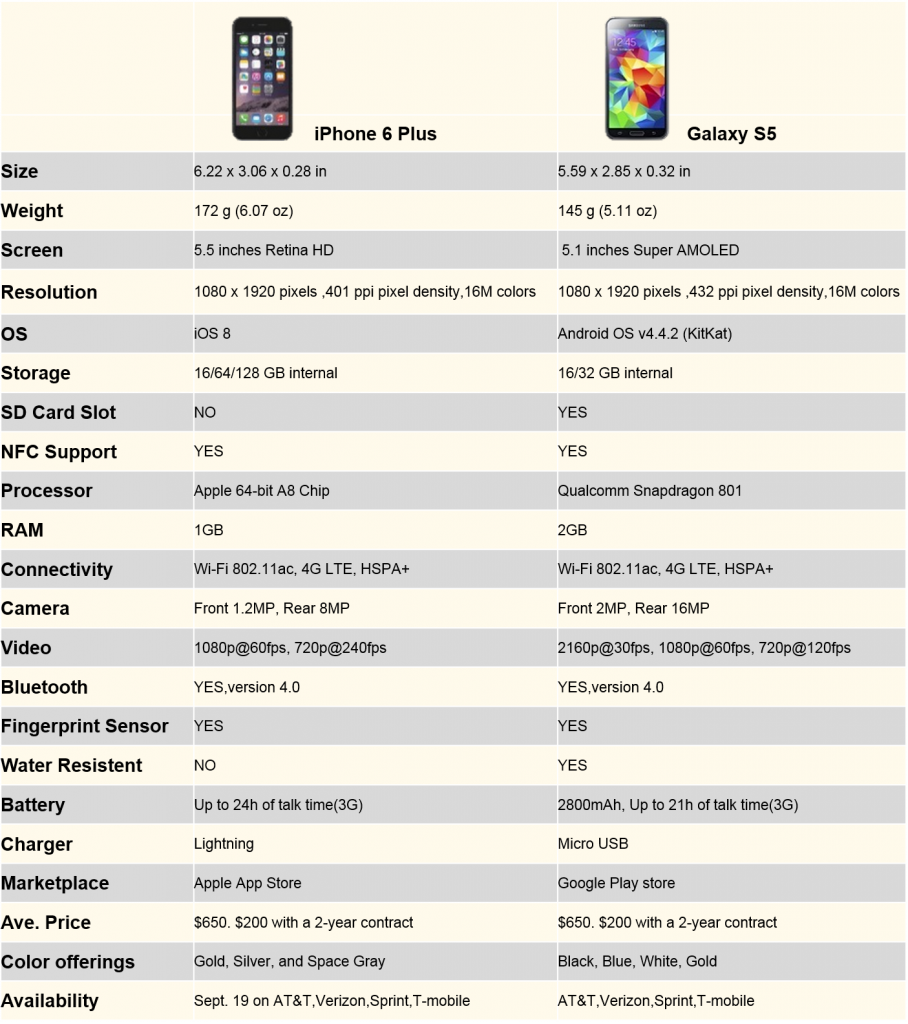 Their hardware configuration are both the best in the world at present. So, if we want to know which one is better than the other, what's the answer? Is iPhone 6 better than GS5? Who knows ?