New Changes for the iPhone 5S or 6's Camera? Duel-led, What's That?
BY ETrade Supply | December 20th, 2012 | 0 | 1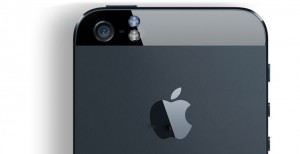 Well there are sure to be tones of rumors about the upcoming iPhone 5S or 6, but we won't know for sure of any changes until we see them. And as for previous iPhone models, any new iPhone 5S parts or iPhone 6 parts will probably come through our hands first. At which point we can start guessing what the new screw holes and gaps are for. Maybe there will be a third volume button.
It used to be great to think about having a camera on your phone, so you could take pictures of anything, anytime and anywhere you wanted. And now here we are. Forced to see pictures of what everyone's eating on Facebook. Well if the rumors are true, now you can make those pictures look even more appetizing. Apparently the still far from being released iPhone 5S or iPhone 6 might have a duel-LED flash, one having a blue tint to make those food photos a little more appetizing. Actually it may be to snap two quick photos in sequence and combine them, to give them a more accurate color. There is also speculation that the camera upgrade will be a xenon flash with a DSLR lens. The lens will give it a better sensor ratio and the flash will be brighter, resulting in better photos. Obviously.