No Surprises Found inside the Apple iPhone 5C
BY alina | September 11th, 2013 | 0 | 0
The iPhone 5C was unveiled by Apple on September 10th alongside its flagship iPhone 5S. As expected, the iPhone 5C specs are almost as same as the long-rumored descriptions while the "C" stands for "Colorful" rather than "Cheap", because the price of the unlocked version is $549. Therefore, the iPhone 5C is definitely not an affordable device.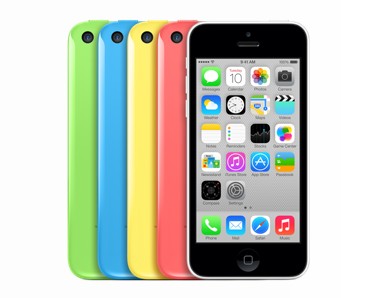 Comparing the iPhone 5C with iPhone 5, we can find that they share many same specs, such as the 4-inch Retina display, the A6 processor and the 8MP camera with LED flash tech. The big difference is that the iPhone 5C back cover is available in 5 colors and made of hard-coated polycarbonate, which breaks Apple's tradition of aluminum chassis.
As for the internals, there is no big surprise. Taking the LCD assembly as an example, as the photos below show that the front side keeps the same design except the flex cable of the iPhone 5C is a little longer and the connector shape is slightly redesigned.
The difference of the back side is that there is a noticeable sensor hole in the top right of the iPhone 5C display assembly where used to be a screw hole.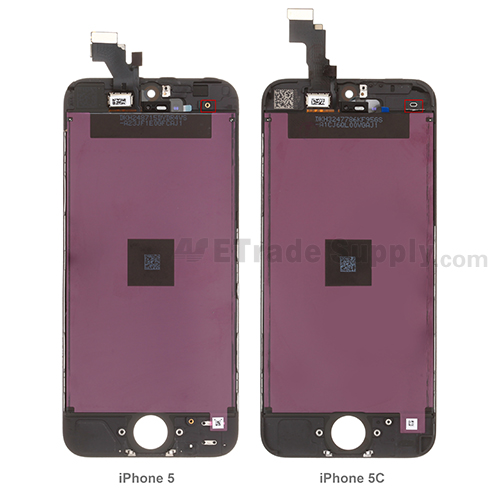 From these comparisons, it's not difficult to answer the question that whether it is worth upgrading to an iPhone 5C. If you have an iPhone 5, the answer will be negative because the heavier and thicker iPhone 5C may be a downgrade in some ways. But if you are holding an iPhone 4S or an older iPhone, the iPhone 5C won't be a bad pick. Will you upgrade to the iPhone 5C? Let us know your ideas in the following comments.