iPhone 15 "real machine" leaked, all-round configuration upgrade?
BY ETrade Supply | April 14th, 2023 | 0 | 0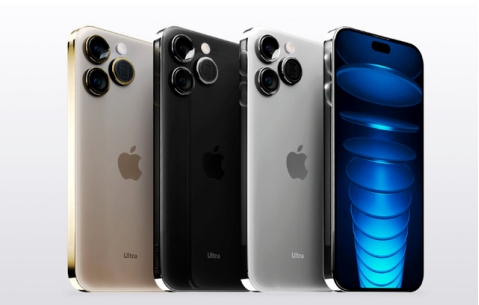 A total of 4 models configuration differences widen
According to the summary of the parameters of the iPhone 15 series, this year's iPhone 15 series will release 4 models, namely the 6.1-inch iPhone 15&15 Pro, the 6.7-inch iPhone 15 Plus&15 Pro Max (or iPhone 15 Ultra). ). The iPhone 15 Pro will be equipped with an A17 chip, while the standard version will be equipped with an A16 chip. At the same time, the memory of the iPhone 15 Pro will be increased to 8GB, widening the gap from the 6GB of the iPhone 15 standard version.
The appearance of Pro has changed to be rounded + narrower frame
Judging from the news, the overall design of the iPhone 15 Pro has changed a lot. The edge of the phone glass is slightly curved, and the transition with the middle frame is more seamless and natural. The middle frame is also more rounded than the iPhone 14 Pro, and the feel is much better than the previous generation. Meanwhile, on the side of the phone, there are some changes to the volume rocker and mute switch. The volume keys look like capacitive buttons rather than physical buttons. The mute switch also appears to have been redesigned, with a smaller and rounder shape, similar to a capacitive button. In addition, the iPhone 15 Pro has a thinner body frame and a very good visual experience.
At present, there are more and more news about iPhone 15. In addition to the standard smart island design of the whole series, the Lightning interface that has been used for 10 years will be converted into a USB-C interface. Recently, there has been news that a partial picture of the iPhone 15's real machine has been revealed. Let's take a look at whether this year's iPhone 15 is what you want.