New iPadOS 15 Features
BY ETrade Supply | July 6th, 2021 | 0 | 0
Apple launched iPadOS 15 last month, which is its next-generation iPad operating system. It introduces a series of new features, such as widgets on the home screen, iPhone-style application libraries, new multitasking features, and more.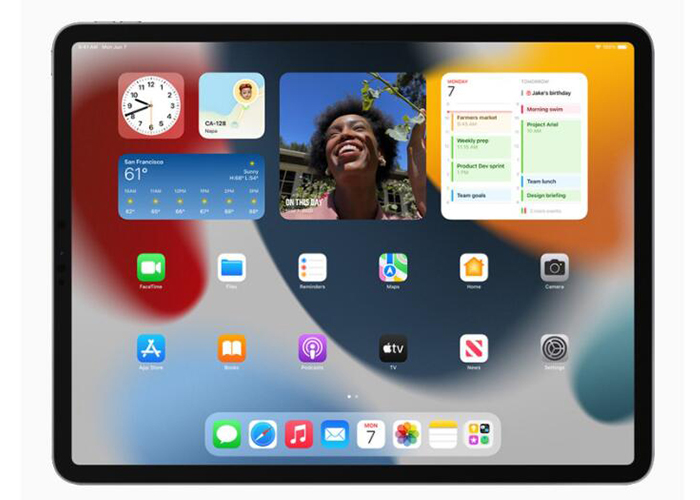 1 .Widgets
‌IPadOS 15‌ allows users to place the ‌widget‌ anywhere between their ‌Home Screen‌ page and the application. Widgets have also received a larger new format on the ‌iPad‌, which can make better use of the larger screen available, which should make the presentation of media more interesting. There are also new ‌iPad‌‌Widgets for "Find", "Contacts", "Game Center", "Mail" and "App Store".
2 .App library
​ The application library allows users to organize their applications into categories such as productivity, games, and recent additions. The application library is built directly into the Dock, so users can always access it by touch. The application library also allows users to hide and rearrange their home screen pages.
3 .Multitasking
​ ‌IPadOS 15‌ also brings improvements in multitasking through the new multitasking menu, allowing users to switch between full screen, split screen view, and side-pull. The new shelf display allows you to access all open windows of any given application. For example, you can view multiple open Safari windows or even windows paired with other applications in split-screen browsing, so that you can see them at a glance.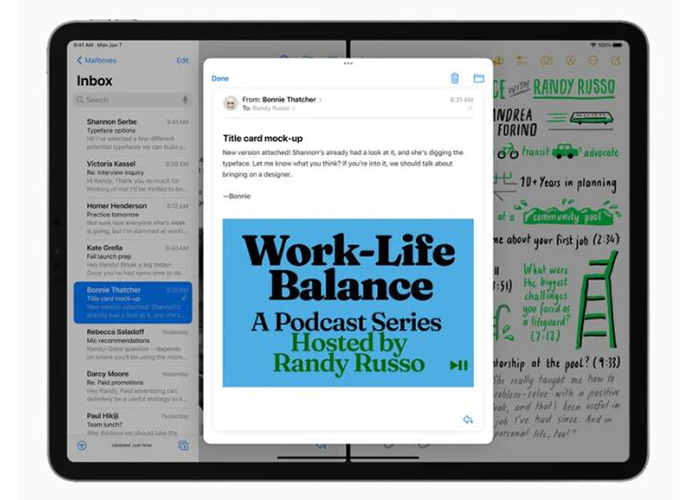 4 .Notes
​​ The Notes app finally got label support. Using the new tag browser and tag-based smart folders, tags will make it easier to categorize notes and find them quickly.
Users can also look forward to improvements in the areas of collaboration and organization. You can add a tag anywhere in the note and use the tag browser to find it. There is also a new quick note function, you can quickly jot down notes on iPad and Mac, and view and edit on iPhone.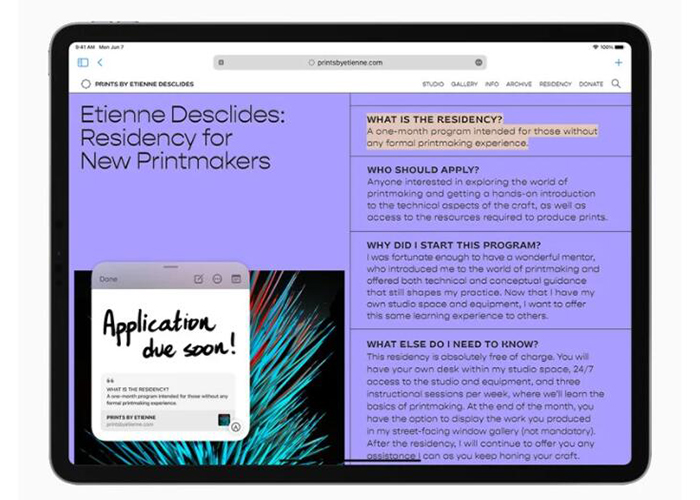 5 .FaceTime
With ‌iPadOS 15‌, users will be able to share the SharePlay experience while connecting with friends through FaceTime, including listening to songs with Apple Music, watching TV shows or movies simultaneously, or sharing the screen to view applications together.
Shared playback controls allow users to play, pause, or skip forward, and users can extend playback to Apple TV and watch on TV, while sharing the moment with friends and family connected via "FaceTime. SharePlay will also let users share their screens.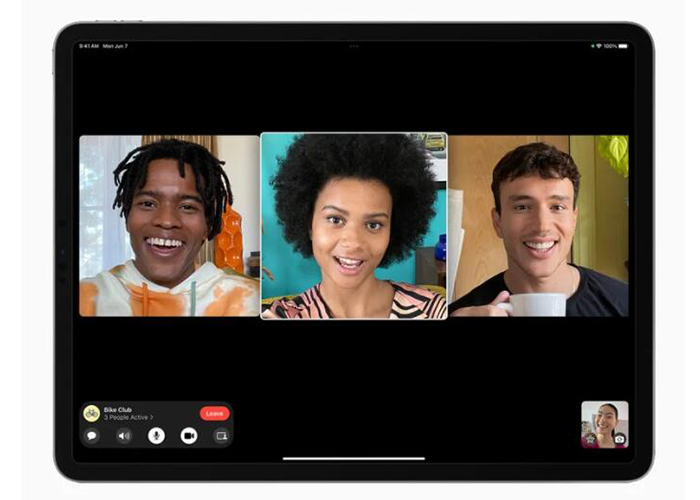 6 .Safari
​ Safari is getting a new label design that allows users to see more pages while browsing. The new tab bar adopts the colors of the web page and combines the tabs, toolbar, and search field into a single, compact design. At the same time, the tab group provides a new way to easily save and manage the associated tabs. Tab groups can also be synchronized between Mac and iPhone‌, allowing you to continue working on the same project on different devices, or easily share multiple tabs with friends and family. Safari on the ‌iPad‌ now also supports network extensions, which will be available on the ‌App Store‌.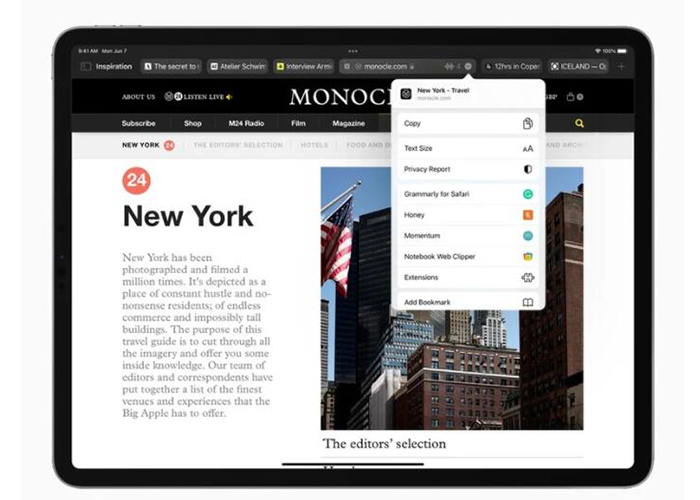 7 .Focus
With ‌iPadOS 15‌, Apple introduced a new Focus feature designed to help reduce distractions and focus on a single thing. Focus does this by filtering notifications based on what you are doing. You can set up your device by creating a custom focus or selecting a suggested focus based on the context. You can also create a "home screen" page with applications and widgets that are suitable for Focus to display only relevant applications and reduce temptation.
Elsewhere, the new notification summary aims to provide an organized collection of notifications that you can choose to send at any time to make it easier to understand the day's activities.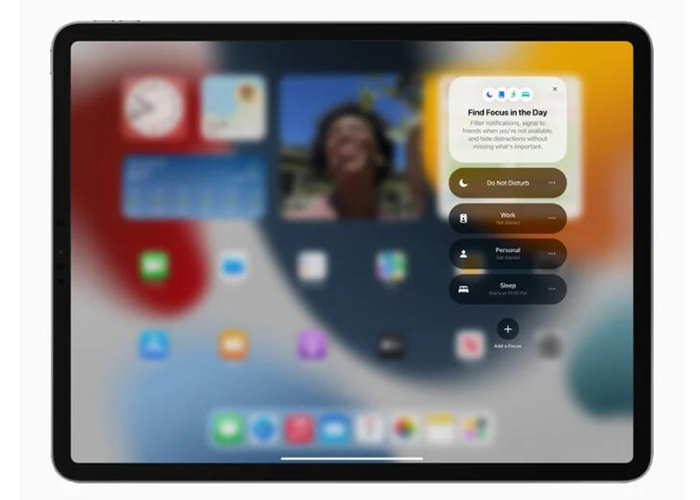 8 .Live Text
The new real-time text function can recognize text in photos and allow you to process it. An example provided by Apple is a storefront snapshot showing a phone number and options to make a call. According to Apple, Live Text is also suitable for handwritten text. At the same time, through Visual Look Up, you can identify objects in the photo, such as a certain flower or dog breed.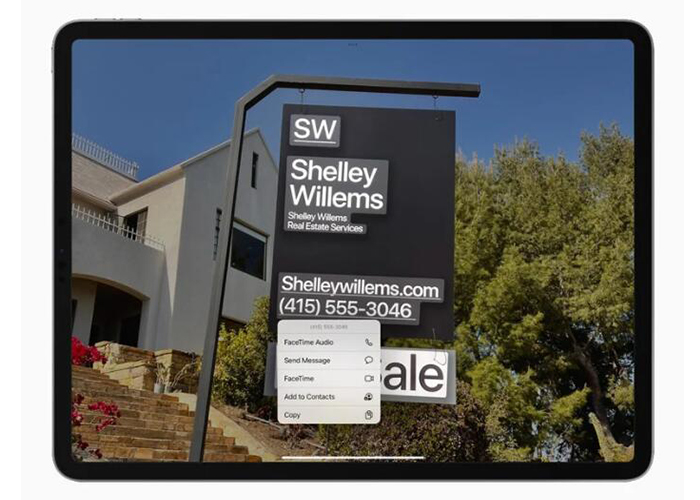 9 .Other features
In addition, Spotlight can also search for "photo" applications and web images, and if shared via "Find My", it can provide contextual contact results, such as recent conversations, shared photos and their location.
‌IPadOS 15‌ will bring the translation application to ‌iPad‌ for the first time. The translation application will detect when you speak and which language you use, and will automatically translate it for you. At the same time, the system-wide translation function can be used anywhere, including real-time text.
The ‌Photos‌ app is getting more advanced Memories, offering a new look, a more immersive interface, and integration with ‌Apple Music‌, which uses the intelligence on the device to personalize song suggestions and bring memories to life.
‌IPadOS 15‌ will also support universal controls, allowing you to use a single mouse and keyboard to move between ‌iPad‌ and Mac for a seamless experience without setting up.
Elsewhere, Swift Playgrounds gained the ability to build apps on the ‌iPad‌, improved code completion, new libraries, guides, and even submitted your application directly to the ‌App Store‌.
The developer preview version of ‌iPadOS 15‌ will be available to Apple Developer Program members starting today, and a public beta version will be available to iPadOS users next month.
Apple is set to release iPadOS 15 later this year in the fall, likely between September and November.If you want to know more about the consultation, please leave a message or contact us. If you need various accessories for Apple mobile phones, such as LCD screen for iPhone 12/12Pro,LCD Screen for iPhone 12 Pro Max, battery for iPhone 12Pro Max, etc., you can also place an order in our shop. I hope it will be helpful to you. ​
​