How to Install Samsung Galaxy S5 Tempered Glass Screen Protector
BY yuki | May 24th, 2014 | 0 | 1
If you buy a new Samsung Galaxy S5, you may want to protect its premium AMOLED screen with a best and cheap S5 screen protector. The new Galaxy S5 costs about hundred dollars, while the S5 tempered glass screen protector only costs $7. Therefore, only inventing a few dollars, you can save hundred dollars later. Here we teach you how to apply a Galaxy S5 tempered glass screen protector.
The Galaxy S5 Package Included:
Tempered Glass Screen Protector X1
Installation Guide x1
Micro Fiber Cloth x1
Alcohol Prep Pad x1
Dust-absorption Sticker x1
How to Install / Tips:
Step 1: Clean the Galaxy S5 screen with the alcohol prep pad.
Note: The alcohol prep pad contains alcohol, which will clear the screen well.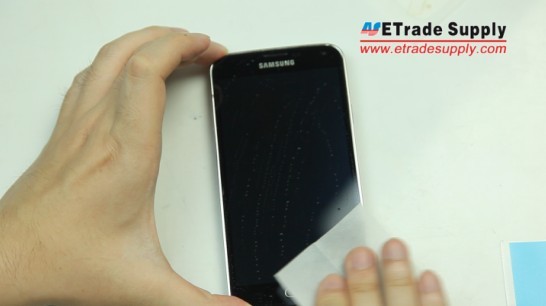 Step 2: Wipe the GS5 display with micro fiber cloth. Note: Clean it many times to ensure the screen is clean enough.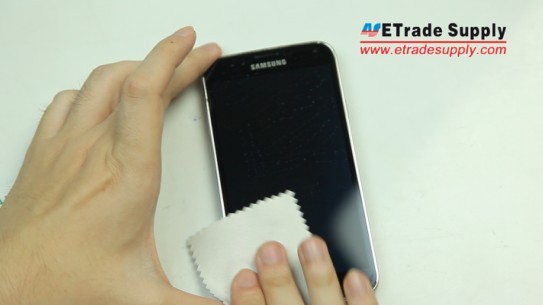 Step 3: Use the dust-absorption sticker to make sure the GS5 screen is dust free. Note: If the screen is still not clean enough after wiped by the cleaning cloth, you can use the dust-absorption sticker.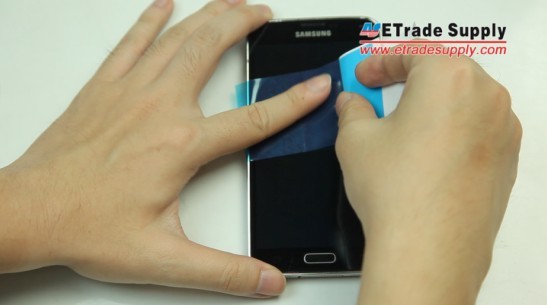 Step 4: Take the protector and peel the protective layer off the adhesive side.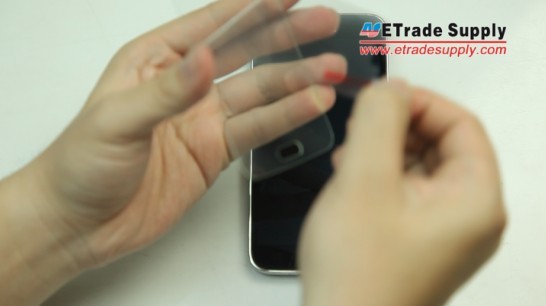 Step 5: CAREFULLY place the GS5 screen protector by aligning the edges of the display along the outline.
Note: Place the glass screen protector correctly and lightly.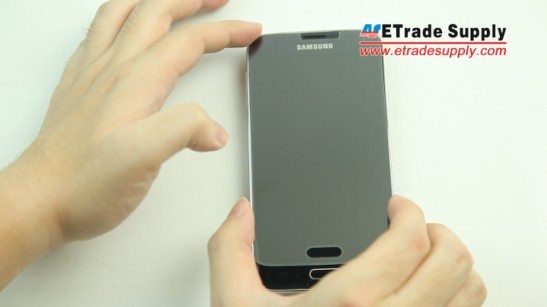 Step 6: Press the middle of the screen protector with your finger after aligning the S5 screen, and you will see the protector starts the self-adhering process.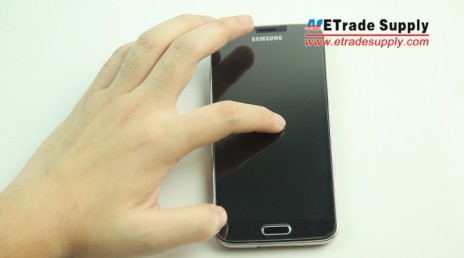 Step 7: Sweep the screen surface with the micro fiber cloth to remove any bubbles, dust and dirt.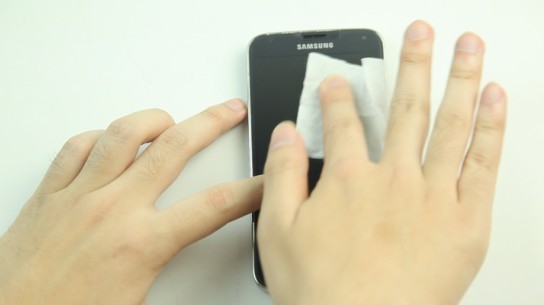 Step 8: The tempered glass screen protector is perfectly installed! Tips: Smaller bubbles will disappear within 1-2 days.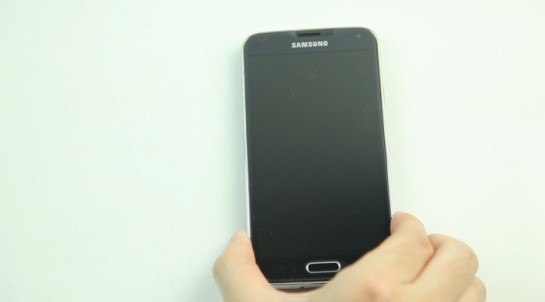 Your Samsung Galaxy S5 screen can be durable by applying a tempered glass screen protector. It can Protect Your Galaxy S5 from the Every Day Drops, Scratches and Impacts! Hurry up and buy the best and cheap Galaxy S5 tempered glass screen protector.
How to Install Galaxy S5 Tempered Glass Screen Protector without BUBBLES