Huawei Mate 20 Pro VS iPhone XS Max VS Samsung Galaxy Note 9
BY kaye | October 18th, 2018 | 0 | 3
Huawei launched their second triple cameras setup flagship smartphone Mate 20 series in Oct.16th. The Huawei Mate 20 series includes Mate 20, Mate 20 X, Mate 20 Pro, and Mate 20 RS.

Huawei Mate 20 Pro is a well-known flagship product, not only because of its design, large battery, and impressive new three-camera system but also it is still the first Android phone with the latest generation of mobile chips.
We are talking about the new 7-nm chip technology, the new Kirin 980 system chip on the Huawei Mate 20 Pro. By comparison, all other Android Snapdragon 845 flagship phones are still using older 10nm technology.
Do you know the new Kirin 980 chip inside the Huawei Mate 20 Pro? It has a weird architecture with two large cores, two medium cores, and four small cores, for a total of eight CPU cores. They are two A76 chips with a frequency of up to 2.6GHz, two A76 chips running at 1.92GHz, and four A55 chips with a frequency of 1.8GHz. There is also a new Mali G76 installed to improve game performance.
Inductively consider all the elements, how does Mate 20 Pro compare with its competitors? How does Kirin 980 oppose Snapdragon 845, Apple A12 Bionic? Let us compare the benchmarks to get more conclusions.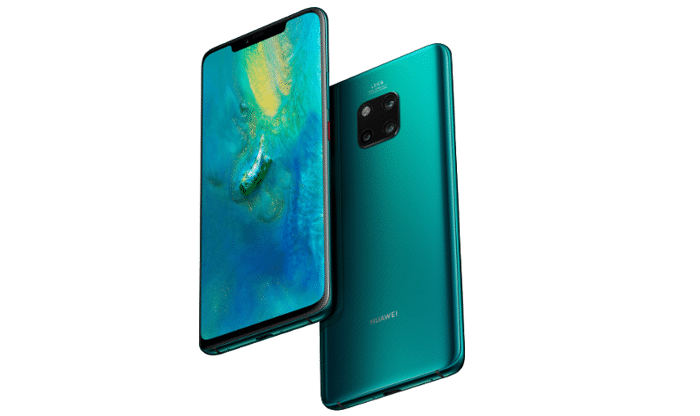 Huawei Mate 20 Pro, iPhone XS Max, and Samsung Note 9 CPU Comparison
The cell phone CPU performance testing includes two aspects, single-core performance testing, and multi-core performance testing. The two pictures below show the results of single-core and multi-core tests.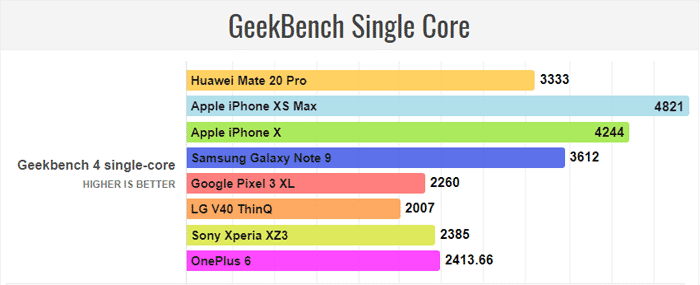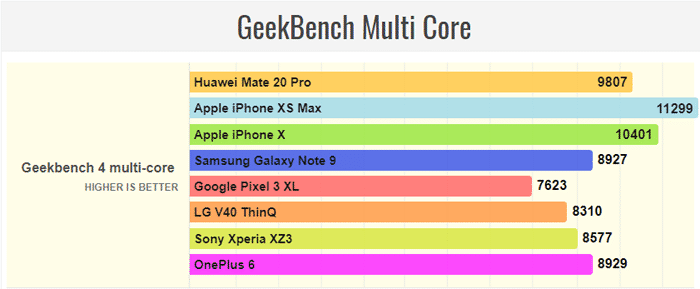 From the above two figures, we can see the single-core performance comparison: iPhone XS Max > Note 9> Mate 20 Pro, multi-core performance test results: iPhone XS Max > Mate 20 Pro > Note 9.
GFX Bench Comparison
The Mate 20 Pro uses the new graphics processor Mali G76 chip. Compared with the previous generation of graphics chips, the new GPU has greatly improved performance.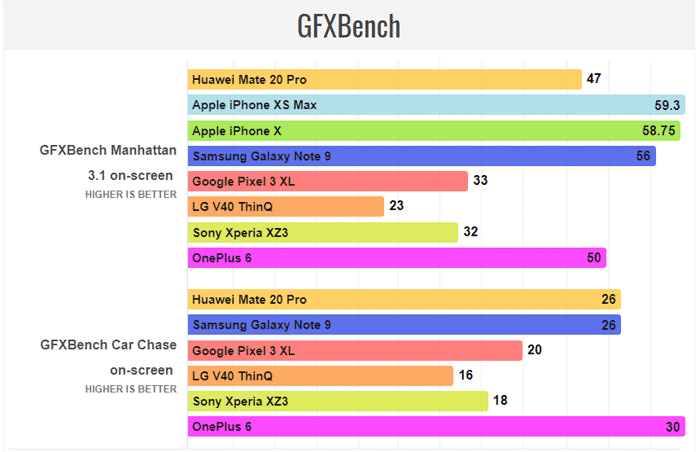 From the above figure, we can conclude that the GPU performance of the Mate 20 Pro is lower than that of the Samsung Galaxy Note 9.
Finally, we tested the comprehensive performance of these three mobile phones through the AnTuTu software, which already includes CPU and GPU testing.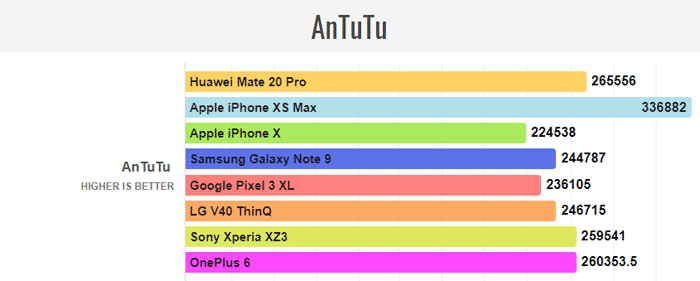 The result is: iPhone XS Max > Mate 20 Pro > Note 9. It is worth noting that Mate 20 Pro is the highest score on Android phones.
What do you think about this 3 phones? Which one do you like best? Welcome to comment below.
ETrade Supply offers cell phone repair parts wholesale and retail online:
Have other needs? Please feel free to contact service@etradesupply.com.
(Source from Phonearena.com)