How to Tell The Copy Parts From OEM (Without Tear Down the LCD Part)
BY Davi | October 30th, 2015 | 0 | 5
Actually, the differences between high copy parts and OEM can be found from the appearance. Here we show you guys how to tell the copy parts from OEM in 4 different ways.
Appearance
**Firstly, **the LCDs looks in different color. OEM parts looks more dark and gray, while the copy parts with a little bit bluish. The difference is due to the assembly technology. Light reflect more when crossing the Copy LCD.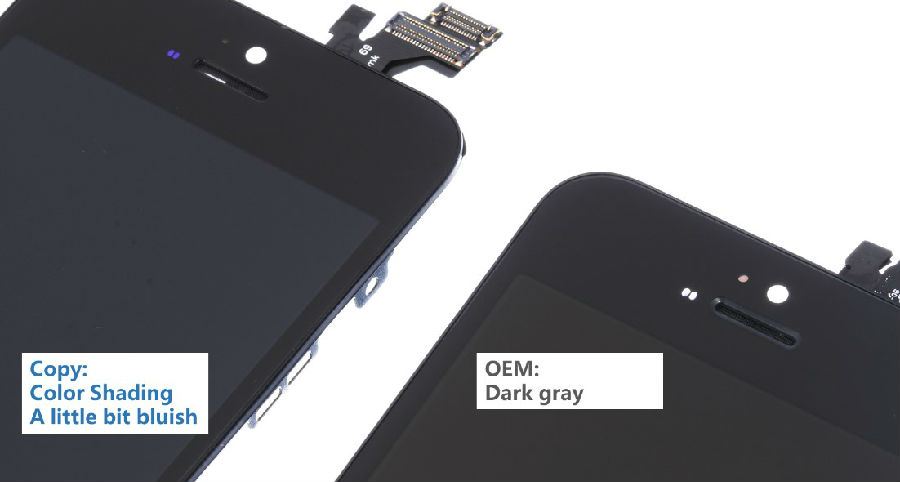 Secondly, the brightness displayed on the LCDs are different. Obviously, the copy parts are brighter. To some degree, you may find the subtle difference if you pay more attention to it. While the OEM parts has been tested for thousands of times. The brightness is adjusted to the best condition.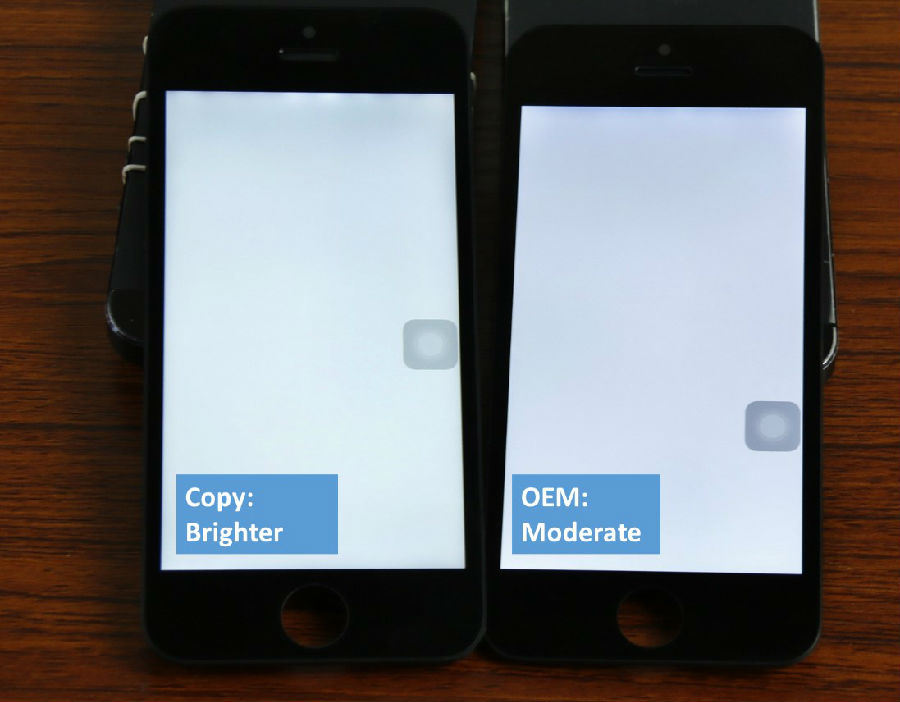 Thirdly, there are some distinctions when the LCDs display different colors. For example, in dark display, OEM LCD looks bluish, meanwhile, the copy part is more dark bluish. More details, below is the pic for you guys to check.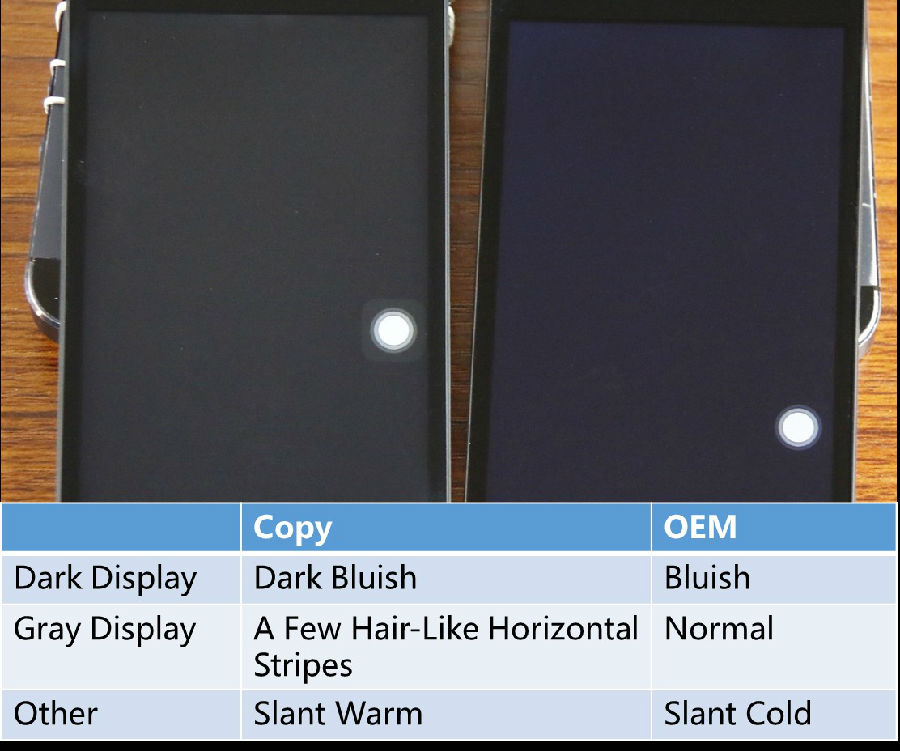 Fourthly, there have 4 legible lines in the rim of the OEM LCD. As for the copy LCD, the lines are blurry and can't be found easily.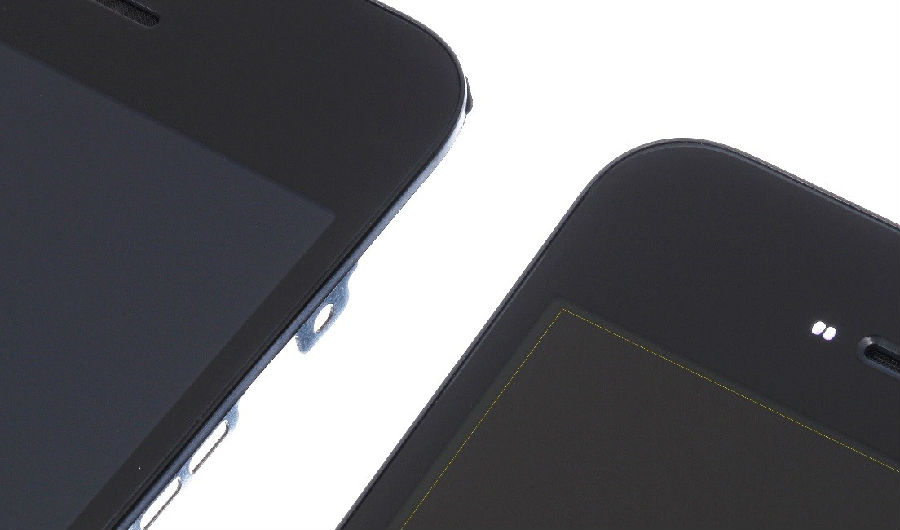 We will keep updating the methods we find to tell the differences. Hope the blog can help you guys get right parts which mach with their prices. Any questions, please feel free to contact us at service@etradesupply.com or just comment below. Thanks.
Related:
Summary
Reviewer
Review Date
Reviewed Item
Good article, thank you very much.
Author Rating
| | | | | | |
| --- | --- | --- | --- | --- | --- |