How to Change the Battery on Your Nexus 4
BY alina | September 6th, 2013 | 0 | 2
The LG Nexus 4 E960 has captured people's fancy since it was released. There is no doubt that the Nexus 4 is a great Android phone because of its 4.7-inch WXGA IPS display, premium design, quad-core processor as well as the OS it runs - Android 4.3, etc. What's more, the price of Nexus 4 has dropped on Google Play. The 8GB version dropped from $299 to $199 and the 16GB version from $349 to $249. However, the con is that its battery is non-removable, which means it will be a little complicated to change it if the battery is defective or worn-out. Here we conduct this step-by-step tutorial about how to replace the Nexus 4 battery for those who need to change the dead battery on their handset. Please note that the DIY repair can save you money but will void any warranty. Think twice before you start the replacement job.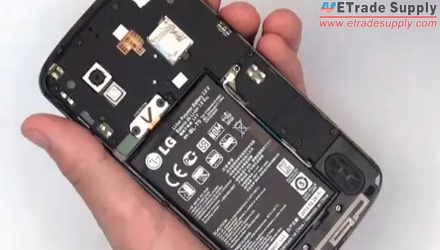 What You Should Prepare
  •  Flathead screwdriver
  •  Plastic Tool
  •  Tweezers
  •  New Replacement Battery for Nexus 4
Step 1
Power off the Nexus 4, and use eject pin to take out the SIM card tray.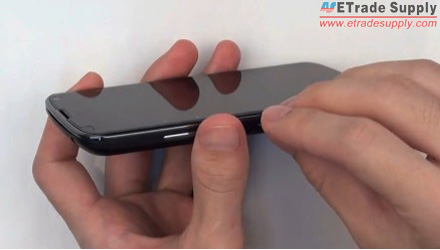 Step 2
Use T5 Screwdriver to undo 2 screws at the bottom of the device.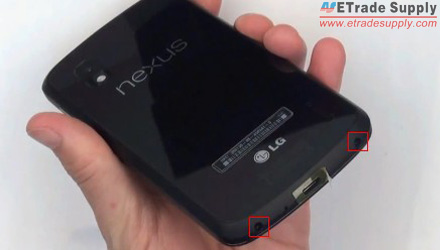 Step 3
Gently separate the Nexus 4 back cover from the rest of the handset with the help of case opening tool. Make sure you loosen all the clasps before removing it.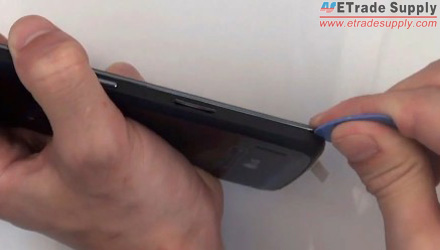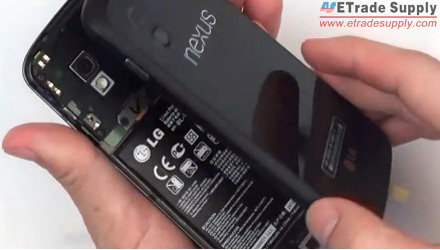 Step 4
Use small Philips screwdriver to remove the 2 screws holding the battery connector in place.
Step 5
Use tweezers to remove the blue anti-electrostatic discharge tape holding the Wi-Fi antenna in place, then disconnect the cable and move it out.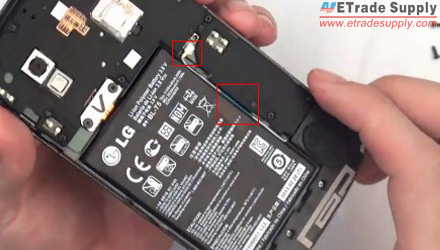 Step 6
Pry up the battery gently with the help of a flathead screwdriver and a plastic tool to prevent from damaging the battery. Then remove the defective battery.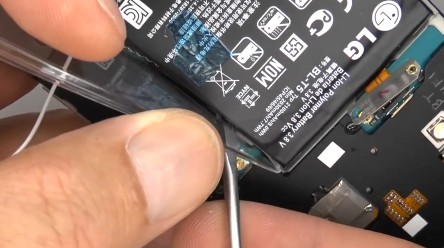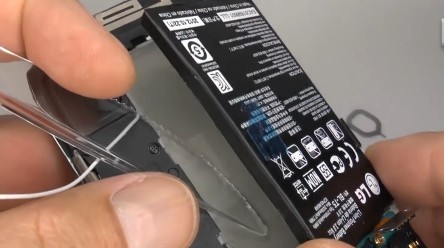 Photos from LE55ONS
Step 7
Put the new replacement N4 battery in place, reconnect the antenna and replace the blue tape, connect the battery and fasten it with 2 screws by using the small Philips screwdriver.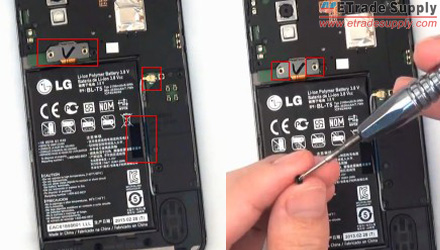 Step 8
Install the battery cover and fasten it with 2 screws by using the T5 Screwdriver.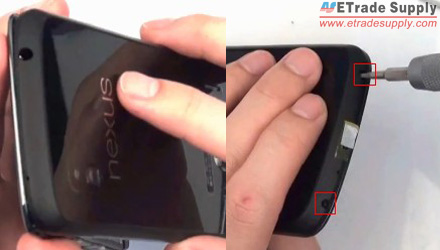 Step 9
Insert the SIM card tray back and power on the device. Now you have finished the Nexus 4 battery replacement.
•