How To Replace A Galaxy S6 Edge Cracked Screen
BY May | April 27th, 2015 | 8 | 11
Even though the Samsung Galaxy S6 Edge screen is protected by the Corning Gorilla Glass 4, cracking your screen still may not be avoided after a drop. Here we walk you through how to change a damaged Galaxy S6 Edge screen replacement.
Tools Needed:
1. Remove the battery door.
1.1. Heat up the Galaxy S6 Edge's back cover. (Notice: the battery door adhesive is extremely strong. Be Very Careful! Apply heat for no longer than 1 min.)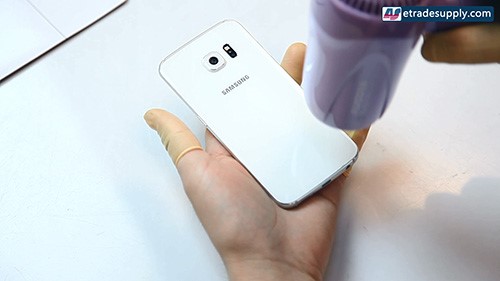 1.2. Insert poker cards into the edge to remove the adhesive and widen the gap. (You will also need a case opening tool.)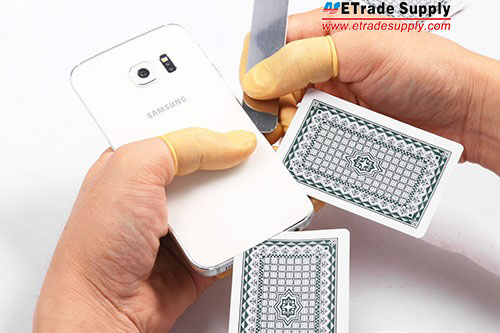 2. Remove the rear housing.
2.1. Take the SIM card tray out.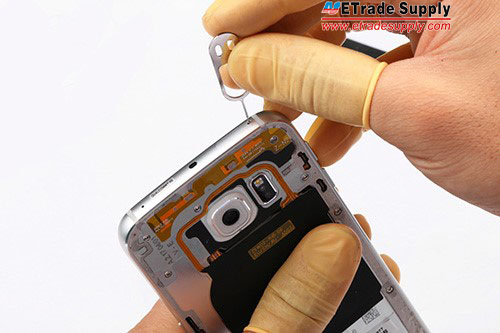 2.2. Undo the 13 screws in the rear housing.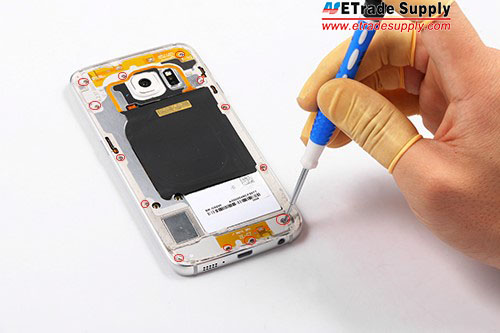 2.3 Separate the rear housing from the LCD Assembly with the help of a suction cup tool and a case opening tool.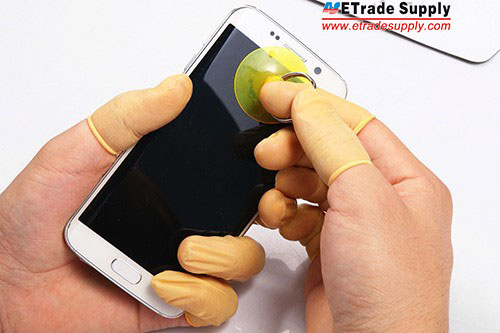 2.4 Remove the 3 side key flex ribbon cables. (Notice: the side keys are all interchangeable.)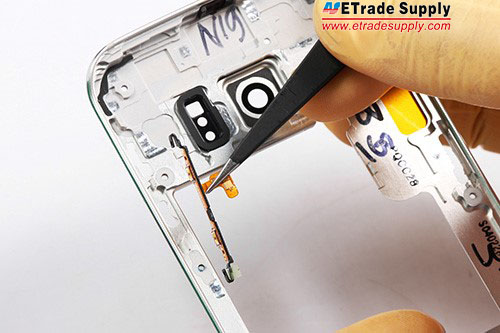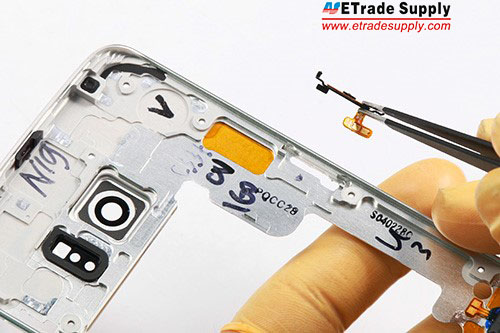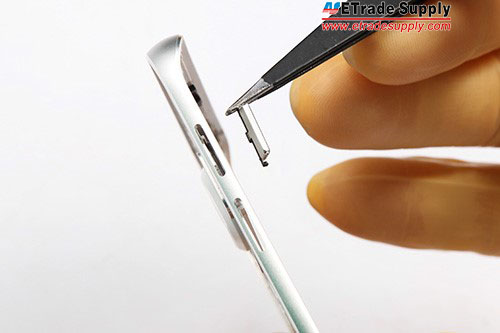 2.5 Peel off the wireless charging coil. (Notice: the wireless charging coil is not compatible with Galaxy S6 one.)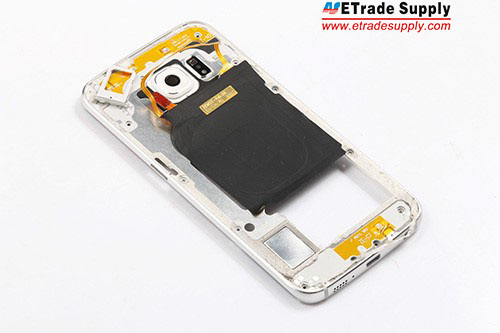 3. Remove the motherboard.
3.1 Remove the front facing camera.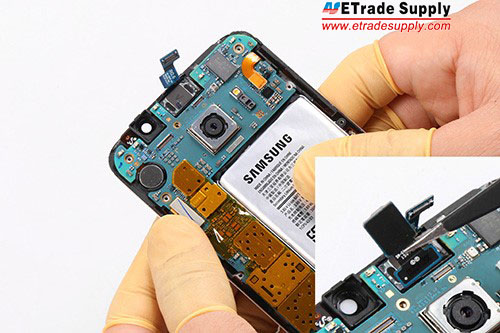 3.2 Pry up the 2 signal cables from the main board.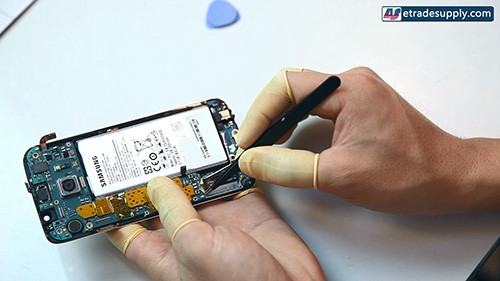 3.3 Disconnect the Galaxy S6 LCD screen and digitizer, battery, ear speaker, and home button flex cable connectors. Turn over the motherboard and disconnect the charging port flex cable connector.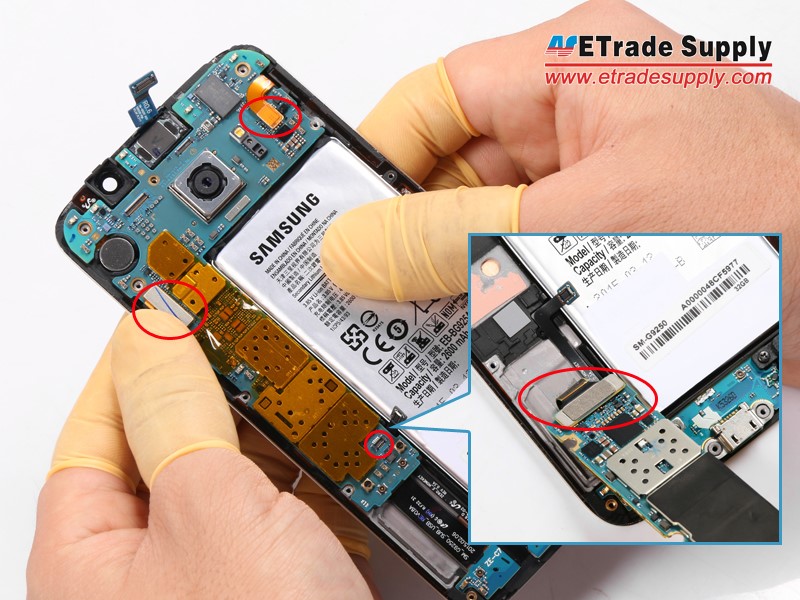 3.4 Remove the ear speaker assembly. (Notice: The ear speaker flex cable includes the ear speaker and proximity sensor, and it is folded in a special way. Pay attention to it for reassembly.)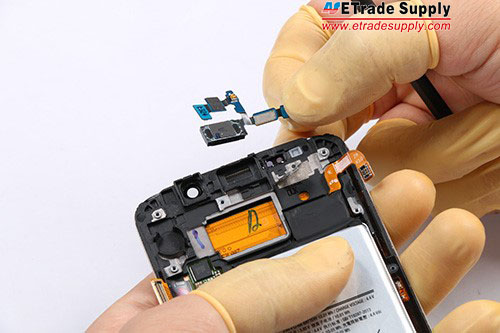 3.5 Remove the microphone from the top of the logic board. (Notice: It's different from the non-removable Galaxy S6 microphone.)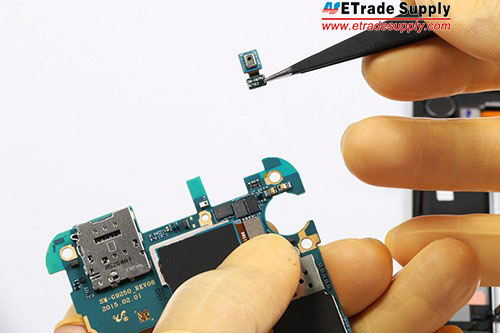 3.6 Remove the rear facing camera.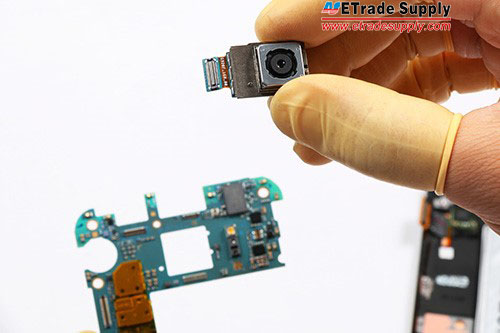 4. Remove the charging port assembly.
4.1 Undo the 2 screws near the earphone jack by the charging port. These screws are smaller than those in the rear housing. Then gently pry up the charging port assembly. (Notice: These 2 screws are smaller than others. Don't mix up them up during reassembly.)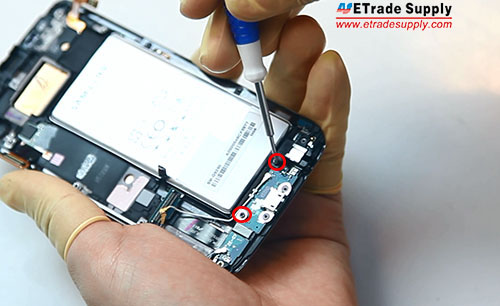 5. Remove the battery.
5.1 Gently pry up the battery with a spudger tool. (Notice: Adhesive is applied to the front housing down the two sides of the battery's length. You need to insert the spudger or other tool through the adhesive gently.)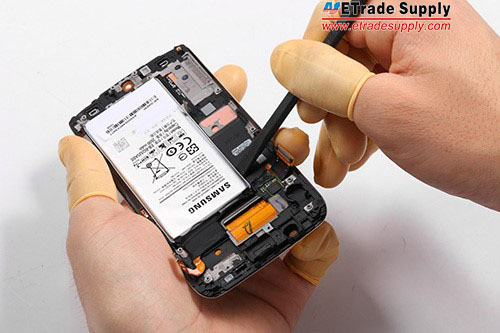 5.2 Use a plastic spudger to prevent any damage to the device.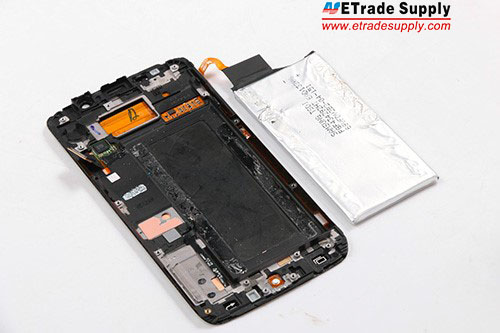 The front housing is very difficult to be separated from the LCD Assembly. Be extreme careful when you're doing this process. Now, replace the Galaxy S6 Edge with a new LCD and Digitizer Assembly in reverse order.
Summary
Reviewer
Review Date
Reviewed Item
Author Rating
| | | | | | |
| --- | --- | --- | --- | --- | --- |