How to Know Your iPhone IMEI and Carrier
BY Davi | November 24th, 2014 | 0 | 1
I wanted to unlock a friend' iPhone, which need to know its network carrier. She told me the carrier was AT&T, but it turns out not. So, I came up a question that how people know their iPhone carrier. To unlock or activate your iPhone, you need to know your iPhone's IMEI, then you can use the IMEI to know the carrier. Here I show you what will I do if I want to know my iPhone IMEI and carrier. So the first question is to find out the IMEI. Actually, you can find it in many ways. 1. The first and easiest way is to check the setting in the cellphone. Follow the steps: Springboard->Setting-> General->About, then you can find the information.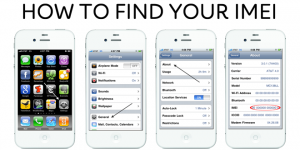 2. Open the phone on Springboard, then input *#06#. You will see the numbers on your screen.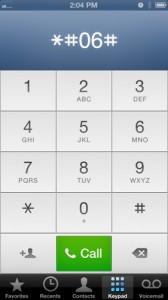 3. Turn around your iPhone, you can find the words engraved on the housing, including the IMEI.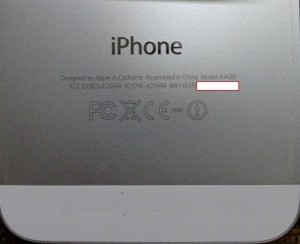 4. If your connect your iPhone to iTunes, and once your computer and iTunes detect your iPhone, then you can see all the basic details about your phone after clicking iPhone button on iTunes.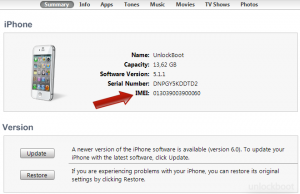 5. If you do things carefully, you can find the IMEI on the iPhone box at first.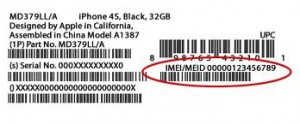 The second question is to know the carrier. What I found is to fill the IMEI in iphoneimei to check out. But if your iPhone IMEI is not available, you can use ESN in Swappa.