Tips on How to Clean and Maintain Your Earbuds
BY kaye | December 10th, 2019 | 0 | 1
Earbuds are one of the mobile phone accessories we mostly used every day. We use it in most of our leisure time but we don't care about the cleanness of our earbuds. Dirt and filth muffle on the earbuds mesh is disgusting. This is not only an impact on the audio of our earbuds but also on our health. Here we would like to show you how to clean your earpiece, and what should we do for long-term maintenance. We hope this is could be helpful to your earbuds.
1. Brief of earbuds types
Here we have to distinguish earbuds from earphones. The one we talk about here is the in-ear type earpiece. Categories of earbuds in the market we use most now are classic earbuds, Apple earpods, ear-in canal earphones, and wireless Bluetooth earpiece. The classic earbuds and Apple earpods have holes with mesh on it, which makes us difficult to clean. The in-ear canal earbuds have silica ear tips on it and that's the part we need to clean. There is no much difference for cleaning wired earbuds and wireless Bluetooth earbuds because they are almost the same. Before we are about to clean our earbuds, we need to get all the cleaning tools ready, such as soft cloth, cotton swab, toothbrush, and ethanol solution. You may also use soapy water if you don't have the ethanol solution.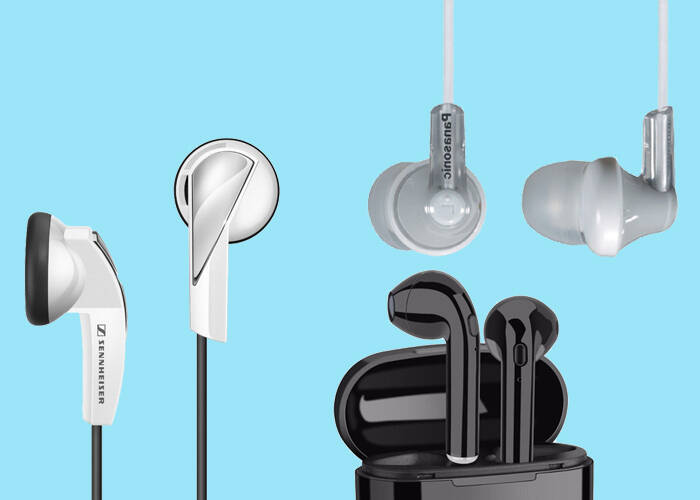 2. Cleanness of different earbud types
Before we undertake the task of earbuds cleaning, there are some important things we have to aware of. Firstly, always remember to unplug the headphone jack during cleaning in case of infiltrated water to damage the internal electrical components and cause permanently broken. As to the wireless Bluetooth earbuds, you should power off the earbuds. Secondly, never submerge the whole earbuds into water or some liquid for washing, unless your earbuds have 100% waterproof guarantee. Last but not least, don't try to tear down your earbuds for cleaning because the internal wires and the diaphragm are ultra-thin which are easy to be broken.
2.1 For classic earbuds or earpods
Just as we mentioned, these earbuds types have mesh on the top cover. With the time we are using it, there will be gunk, dirt, and dust accumulated on the mesh and holes. If your earbuds have not so much dirt, wiping with a soft cloth and clean warm water is ok. If there is too much dirt on the speaker mesh, use a cotton swab dipped with alcohol or soap water to wipe it away gently. You can also use a toothbrush or toothpick to clean it. Don't plug the headphone jack immediately after cleaning, wait until the earbuds are fully dry for a time.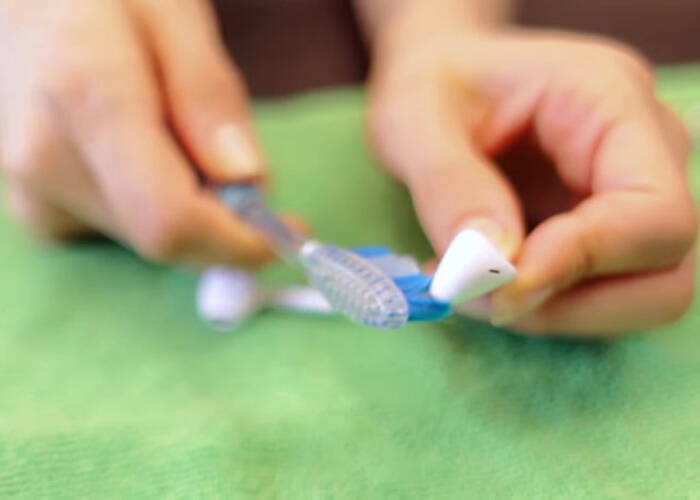 2.2 For ear-in earbuds with ear tips
This ear-in earbud style has silica ear tips on them. This makes us easier for cleaning. We can take down the silica ear tips for washing, with soapy water or ethanol solution. As to the speakers, we can wipe it with cotton swabs or brush for cleaning. All we need to notice is that don't break the silica ear tips while taking it off from the earbuds. Don't put the ear tips under the sun for drying or brow with the hairdryer. Let them dry in the air naturally.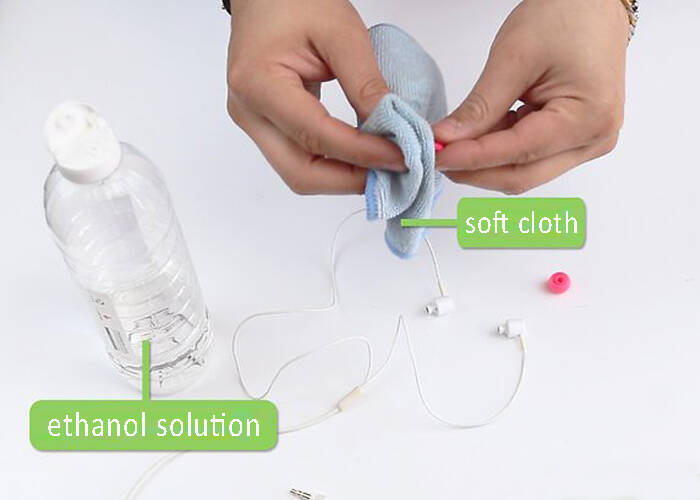 2.3 For wireless Bluetooth earbuds
The way for wireless earbuds cleaning is not much different from the previous styles. All we have to do is to power off the earbuds before cleaning. If yours are Apple Airpods, you may take the classic earbuds and Apple earpods as reference. If you are about to wash Airpods pro, you may follow the steps of ear-in canal earphones cleanness.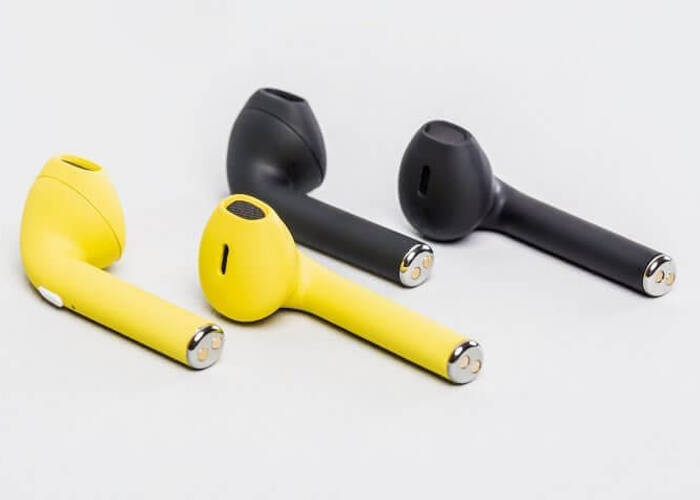 3. Final suggestions on earbuds maintenance
Here are some tips about earbuds maintenance we would like to share with you. For personal hygiene sake, we'd better not share our earbuds with others. Moreover, wear your earbuds with ear tips, foam tips or silica tips. This is a good way to keep your earbuds clean. Furthermore, don't forget to clean your mobile phone headphone jack as well, for your device's audio sake. Clean your earbuds and seal it in a polyethylene bag if you are not using it for a time.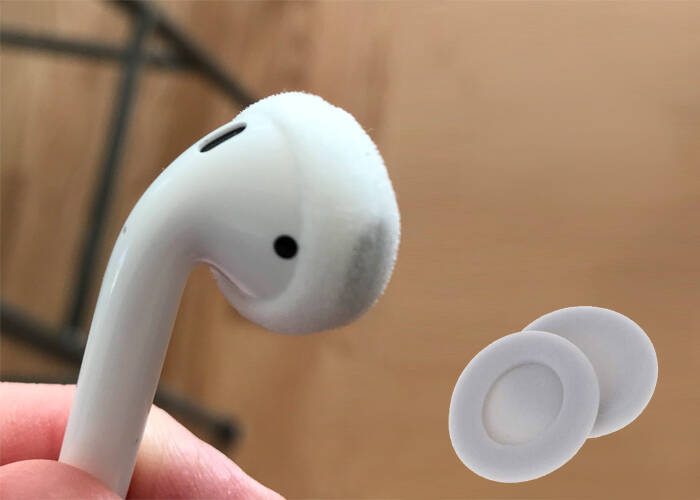 To sums up from the description above, it is suggestable to keep our earbuds clean for the sake of our devices' life and our health. A pair of good expensive earbuds could be your mobile phone life-long partner if as long as you take measures to the job of cleanness and maintenance. Anyway, there are different kinds of earpieces on sale in the mobile market, you may choose a new pair if yours are out. Any new tips about earbuds maintenance? Please leave it on the comments below, we appreciate for your sharing.
Some earbuds you may be interested in:
3.5mm Apple iPhone series earpiece
Air Plus wireless Bluetooth earpiece
Samsung Galaxy S8/S8 plus Series Earpiece