Gorilla Glass 4 works better to keep from shattering
BY Davi | November 29th, 2014 | 0 | 1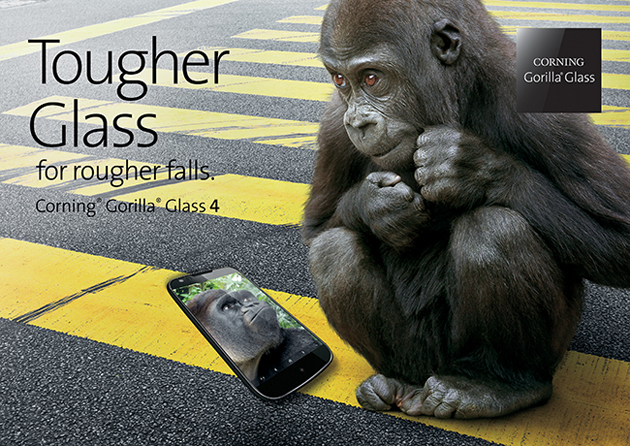 As we all know, millions of electronic devices are using Gorilla Glass as their screen panels for its outstanding performance. Compared with other glass material, Gorilla Glass is much tougher, and lighter. That's why Jobs choose Gorilla Glass to be iPhone's screen.  Gorilla Glass contributes a lot to iPhone's great success. Now, the latest Gorilla Glass will come out soon.
Corning said the Gorilla Glass 4 is designed to be tougher for rougher falls, such as dropping on the sidewalk. Form the test video we can see, the cellphone is dropped from 1 meter above the ground and the touch point is as hard as ordinary street surface. The Gorilla Glass remains intact 80% of the time, while the ordinary soda-lime glass breaks all the time. That is, once the Gorilla Glass 4 is used in your phone, your phone will be less possible to be shattered.
It's reported that the Gorilla Glass 4 has entered the last test step. It can be imagined that many cellphone, and tablet builders are gonging to use this to produce their latest devices.