Google Pixel 6: Release Date & Specs Rumours
BY ETrade Supply | July 20th, 2021 | 0 | 3
There are rumors that the Google Pixel 6 series is also equipped with an internal chipset for the first time-something we have never seen in any other mobile phone.
1 . Design and display
The rendering shows a camera block spanning the width of the back, highlighting, and a three-tone color scheme.
The frame is very thin, and the punch-hole selfie camera is located in the center. The source said that in addition to the colors shown in the picture below, there will be champagne gold and white models.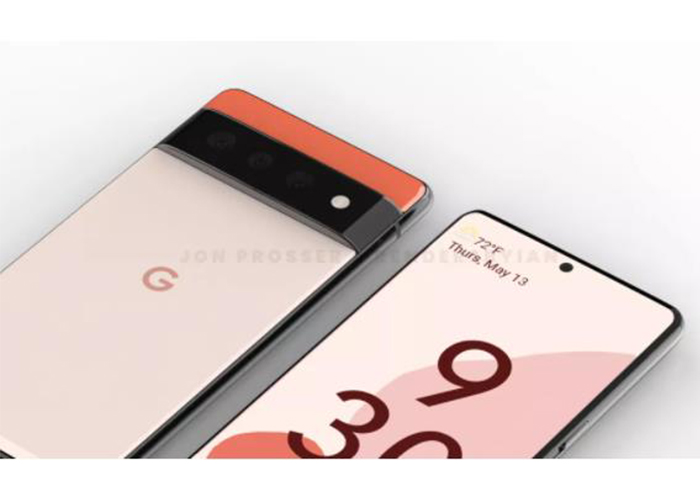 You can see one of these recent renderings below.
The source also claimed that Google Pixel 6 Pro has dual stereo speakers.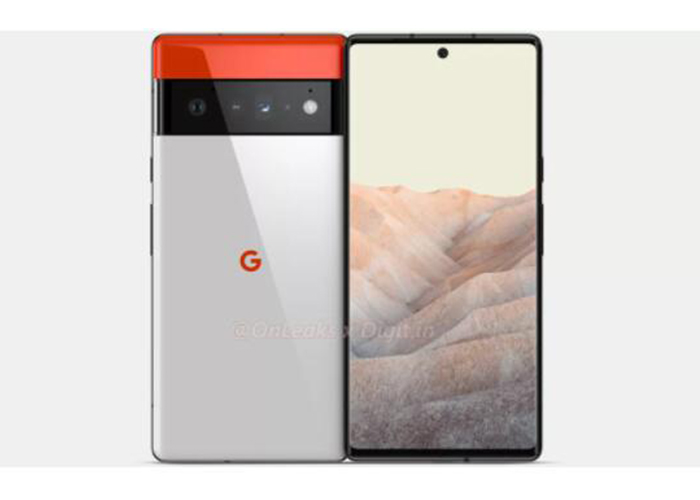 The cutout on the camera module does not match the situation above, but this is because fewer and larger holes are used here so that multiple lenses or sensors can be installed in a gap. Otherwise, the design is very similar.
Elsewhere, we heard that the color options may not match what has been seen in the rendering so far.
2 . Display
OnLeaks provides the basic size of Pixel 6 series AMOLED displays. The smaller model is 6.4 inches long with flat edges, while the larger model is 6.7 inches long with curved edges.
Weinbach mentioned that both Pixel 6 and Pixel 6 Pro will have a refresh rate of 120Hz. Larger phones should have QHD+ resolution, and we suspect that smaller devices will run 1080p.
At the same time, the front camera of the Pixel 6 Pro is 722 pixels from the left. This information indicates that Pixel 6 Pro will be equipped with a 1440p display. The code also indicates that the diameter of the camera hole on the Pixel 6 Pro will be 70 pixels, which is slightly larger than the 65 pixels on the Pixel 4 XL.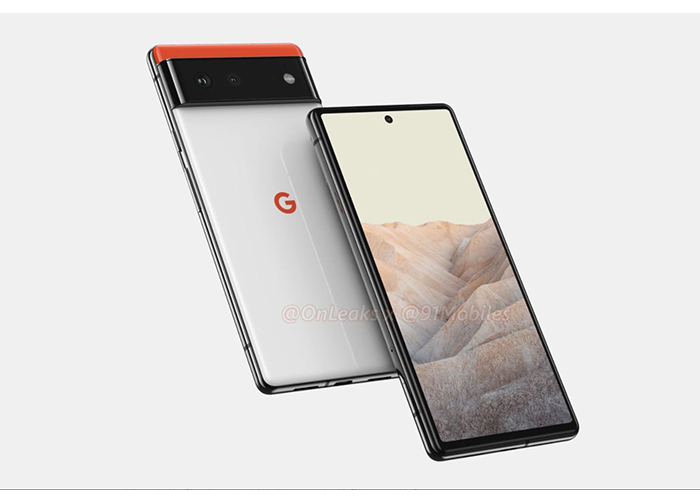 After being able to preview the operating system, Mishall Rahman, the editor-in-chief of XDA, discovered many fascinating new details.
First of all, facial authentication looks set to return, which is convenient, but not as secure as using fingerprints.
In addition. The code also supports the leak that Pixel 6 will be equipped with a fingerprint sensor under the display.
3 . Camera and battery
According to the rendering, Pixel 6 seems to be equipped with dual-lens rear cameras. In addition, a source said that the Pro model will be equipped with both a "main wide-angle camera" and a "periscope telephoto camera." They did not name the third sensor, but it is likely to be an ultra-wide sensor.
This is supported by a recent leak, which shows that the Pixel 6 has a 50MP main camera and a 12MP ultra-wide-angle camera, while the Pixel 6 Pro apparently has both cameras and a 48MP telephoto camera. The source also claimed that Pixel 6 is equipped with an 8MP selfie camera, while Pixel 6 Pro is equipped with a 12MP selfie camera.
At the same time, the code in the Google Camera app indicates that the front camera on the Pixel 6 may support 4K video recording, which is higher than the resolution that most selfie cameras can get.
As for the battery, a source said that the Pixel 6 Pro has a battery capacity of 5,000mAh, while the Pixel 6 has a smaller battery capacity. It is 4,614mAh.
We also heard that these phones will support wireless charging.
4 . Specifications and features
More and more evidence indicates that there may be two Pixel 6 models, because since the Pixel 6 Pro news and pictures appeared, two different code names and model Android 12 beta codes related to the Pixel 6 series have been mentioned. There are Oriole model GR1YH and Raven model GF5KQ.
The other is the possibility of an in-screen fingerprint scanner, which Google has not used in its smartphones before.
In terms of specifications, Pixel 6 may use an internal chipset code-named Whitechapel. It is rumored that this phone is under development and is jointly developed by Samsung.
There are more and more rumors about this chip, and we now hear that it may be a 5nm chipset focused on artificial intelligence and machine learning. However, it sounds like it can't match the best Android chipsets in terms of performance. It is reported that it is basically between the high-end Snapdragon 888 and the older Snapdragon 865 in terms of power.
Another source responded to these claims, saying that it is comparable to the Snapdragon 870 in terms of power.
We also heard that Pixel 6 may have 8GB of RAM, Pixel 6 Pro will increase RAM to 12GB, and they all provide 128GB, 256GB or 512GB of storage space. In addition, the source said that the two phones will receive software updates for at least five years, far exceeding other Android devices.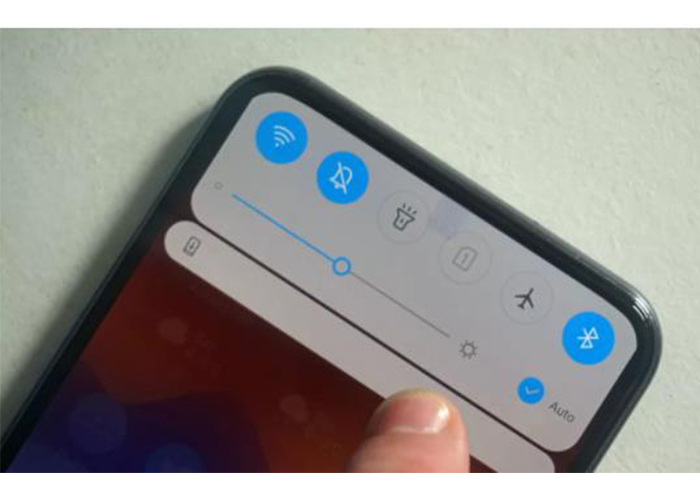 Finally, we heard that Pixel 6 may have UWB or ultra-wideband technology. This is a short-range communication function. If the device is nearby, it can allow the devices to communicate with each other-it is useful for location tracking, so maybe Pixel 6 will have some new features about this?
The Pixel 6 release date is rumored to be expected to be released in October, but if there is a shortage of chipsets, it may be postponed to November.
If you want to know more about the consultation, please leave a message or contact us. If you need various accessories for Google Pixel mobile phones, such as LCD screen for Google Pixel 3,LCD Screen for Google Pixel 3a XL, Battery Door for Google Pixel 4, etc., you can also place an order in our shop. I hope it will be helpful to you. ​
Google Pixel 6 may be the most exciting Pixel phone in years. Judging from the leaks and news we heard, this indicates that this upcoming Android phone may have a brand new design.