With the Galaxy S4 LTE-A, SK Telecom Launches the World's First LTE-Advanced Network
BY alina | June 26th, 2013 | 1 | 1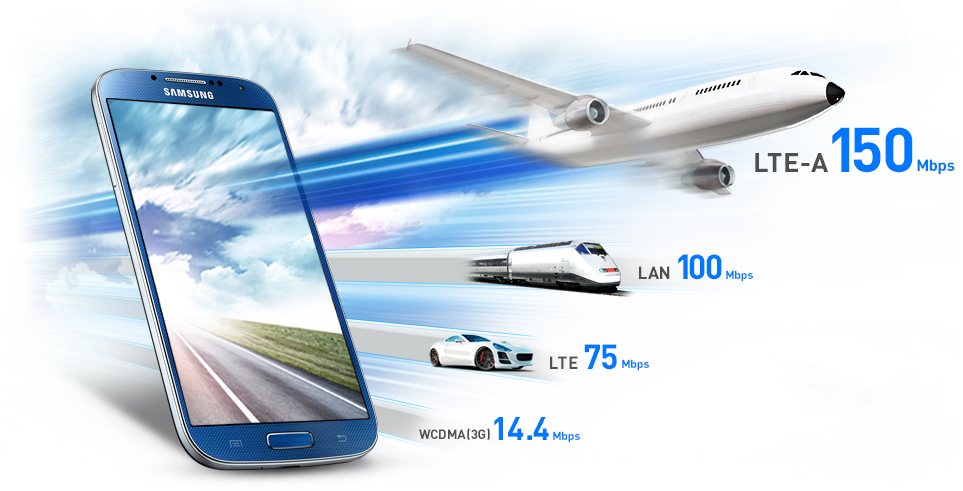 (Photo from Samsung)
While so many rumors about the Samsung Galaxy S4 LTE-A release date are overwhelming the Internet, SK Telecom, Korea's largest telecommunications company, has officially launched the world's first LTE-A network with the world's first LTE-A compatible smartphone, the Samsung Galaxy S4 LTE-A. SK Telecom also plans to have seven LTE-A devices available in the second half of 2013, and expand the coverage of LTE-A to 84 cities nationwide.
The prices of the LTE-A network will be the same as those of the LTE, which means customers don't have to worry about paying extra for the faster network. The LTE-A network is capable of speeds up to 150 Mbps, which is two times faster than that of LTE, and ten times faster than 3G network. In brief, according to the press release, LTE-A users can download an 800MB movie in just 43 second. For those who have already had other variants of Galaxy S4, they may be a little upset they didn't wait longer to buy their S4s, but those who waited are probably happy they'll get the new version. With this new release, sales of the non-LTE-A will definitely decrease in Korea, and perhaps have their prices discounted.
The Galaxy S4 LTE-A is equipped with the Qualcomm Snapdragon 800 processor with 2.3GHz Quad Core CPUs. It features 5.0-inch Full HD Super AMOLED display (441 PPI), Android 4.2.2 Jelly Bean and a 2,600mAh battery. The Galaxy S4 LTE-A will be available in Red Aurora and Blue Arctic this summer starting in Korea. More color options will be released later. There is still no detailed information about what it will cost.