Galaxy Mega 6.3 Repair Guide Step-by-Step Reassembly Instructions
BY yuki | August 16th, 2013 | 14 | 2
It seems that smartphones with large screen have become a trend in 2013. Samsung keeps the pace with the smartphone market and introduced Samsung Mega 6.3 and Mega 5.8. Featuring 6.3 inches with 233 ppi pixel density, Samsung Galaxy Mega 6.3 is called a tablet smartphone, or phablet. Samsung claims "Galaxy Mega 6.3 is a device that combines the portability and convenience of a smartphone with the power, multitasking capabilities and extensive viewing experience of a tablet."
Samsung Mega 6.3 is regarded as a mid-range device, and it has gained more popularity by plenty of users favoring big screen. According to ETrade Supply's Galaxy Mega 6.3 I9200 Teardown Tutorials, Galaxy Mega 6.3 disassembles easily. Are you confused with all teardown components of Mega 6.3 and don't know how to assemble it? Here are the Galaxy Mega 6.3 repair guide step-by-step reassembly instructions for your reference.
You can follow this Samsung Galaxy Mega 6.3 reassembly video to get repair details.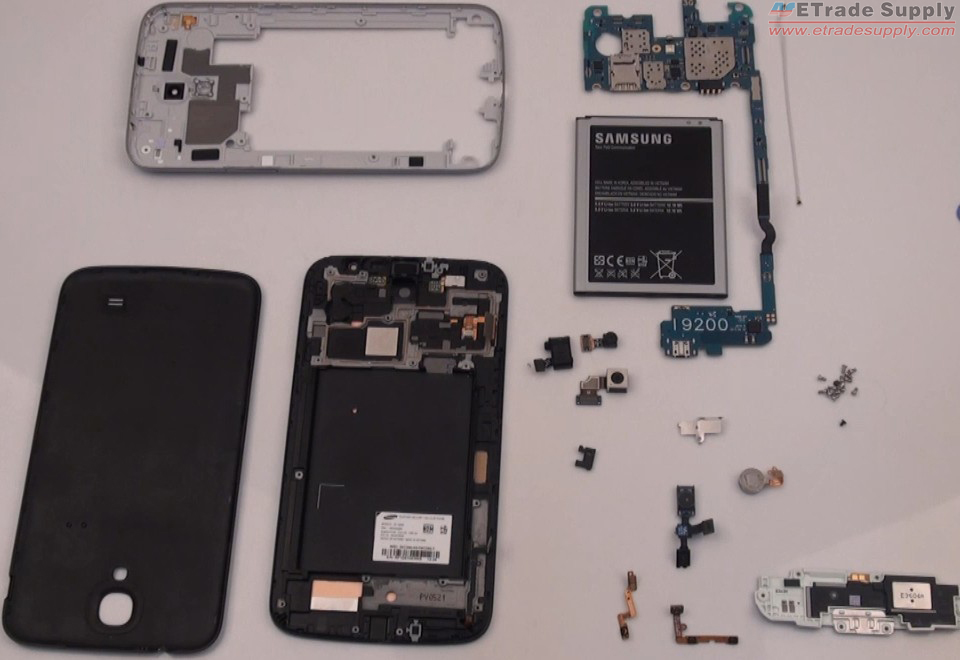 Tools Needed:
1. Tweezers. 2. Small Philips Screwdriver
1) Install the power button and volume keys of the Samsung Mega 6.3.
2) Put the vibrating motor and front facing camera.
3) Assemble the proximity sensor and ear phone flex cable
(Don't forget to put back the rubber gasket)
4) Install the head phone jack and metal shield.
5) Install the rear facing camera of the Galaxy Mega 6.3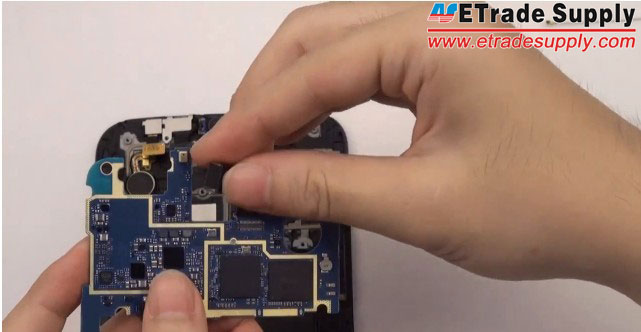 6) Put the motherboard then connect all connectors.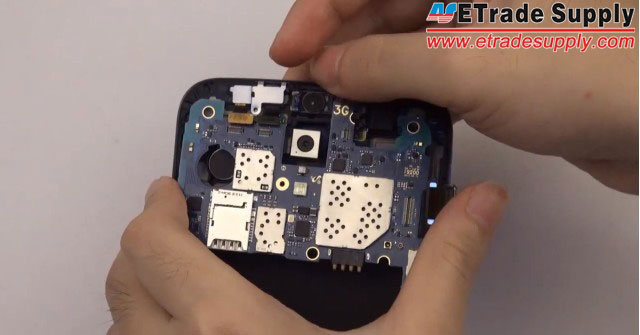 7) Fasten the Samsung Mega 6.3 motherboard with 2 screws.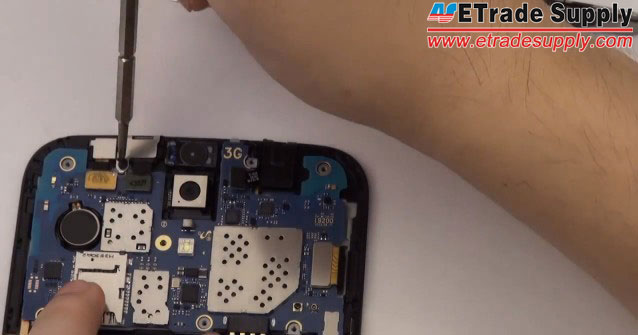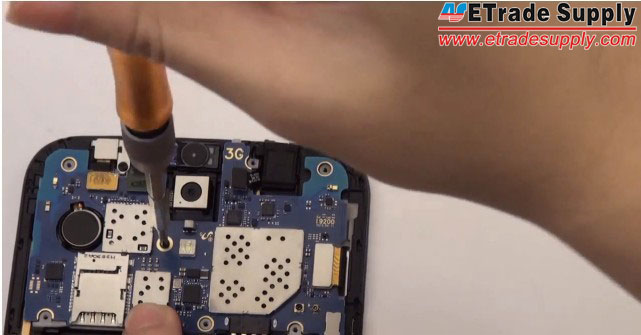 8) Install the USB charging port flex cable.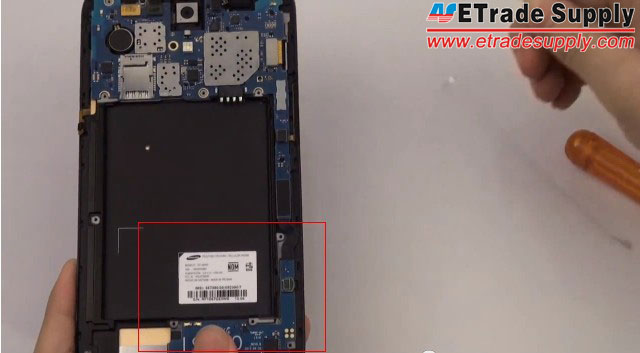 9) Install the antenna of the Mega 6.3.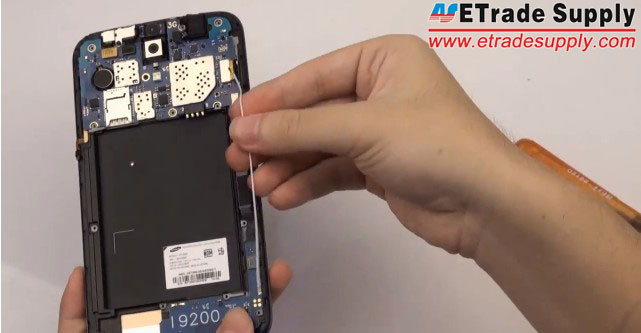 10) Put the loud speaker back to the rear housing.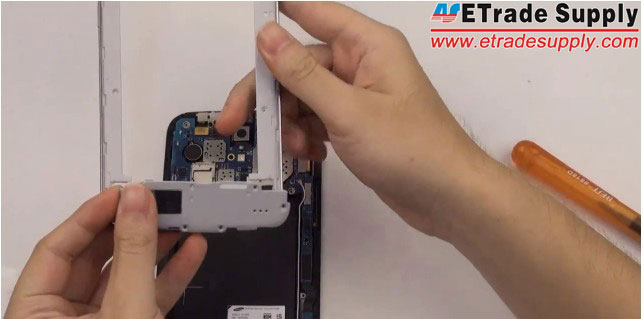 11) Install the Galaxy Mega 6.3 rear housing.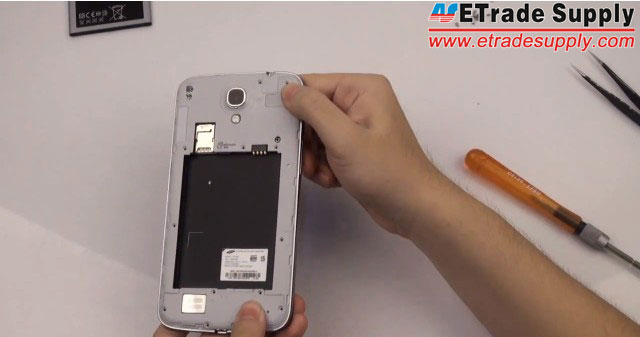 12) Fasten the rear housing with 14 screws.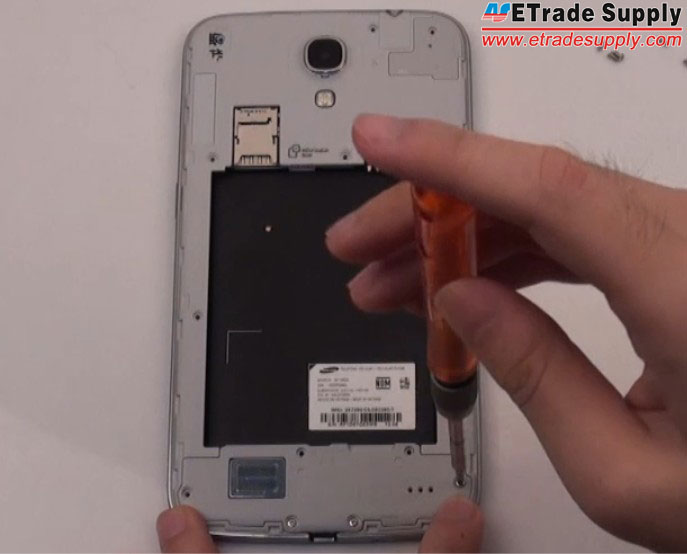 13) Put the Mega 6.3 battery.
14) Assemble the Mega 6.3 battery cover.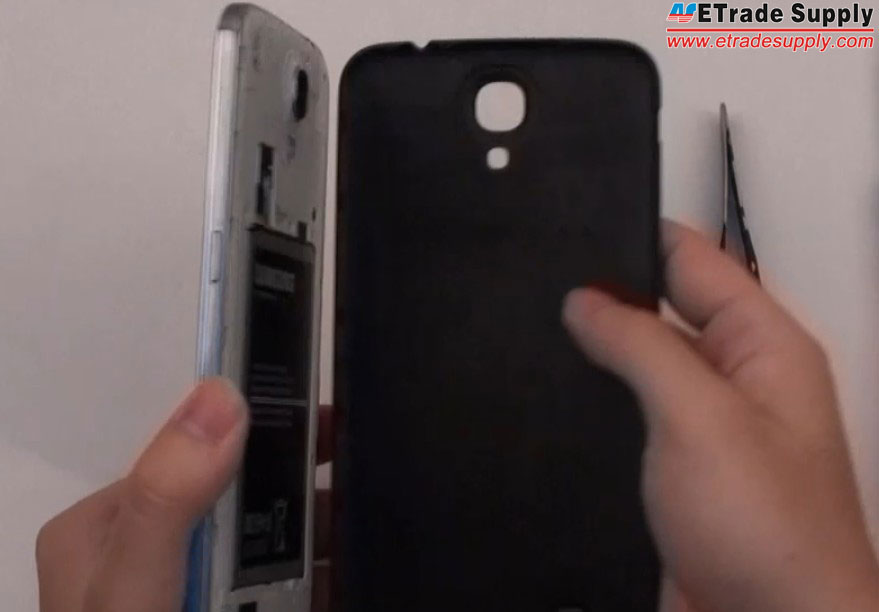 15) The Galaxy Mega 6.3 reassembly job is finished.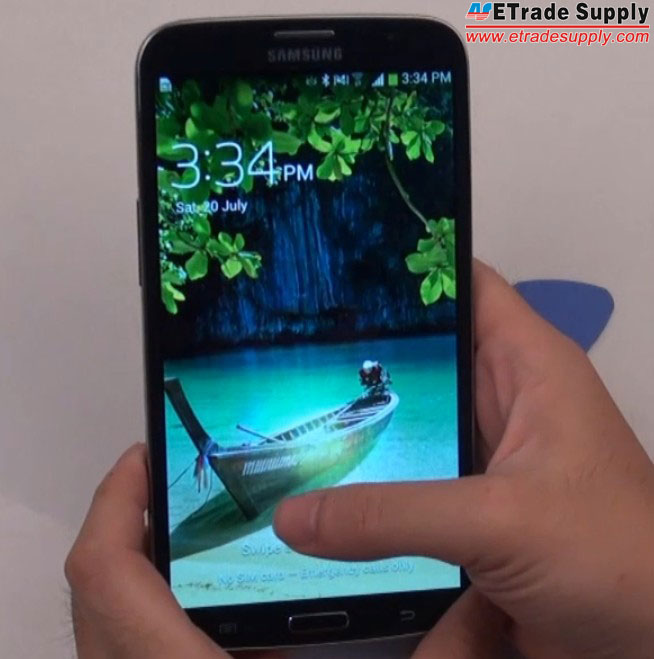 Subscribe ETrade Supply YouTube Channel to get more cellphone repair guides.