Galaxy Alpha Released with Metal Frame
BY Davi | August 14th, 2014 | 0 | 1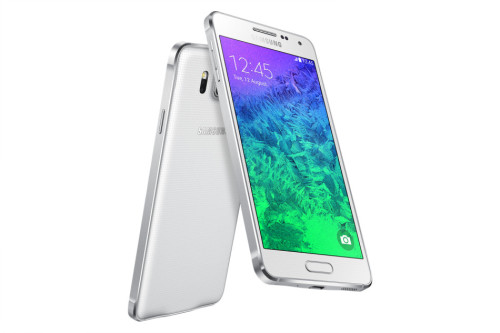 The Galaxy Alpha has finally released after many leaks. All of the specs confirm the plenty of information and photos leaked before. As expected, it comes with a fancy metal frame, which changes the Samsung Galaxy series plastic-cover style. Samsung claimed that the Galaxy Alpha uses a new design, based on the specific desires of the consumer market, and the new design will also be used in the Galaxy Note 4, which is supposed to be launched on Sep. 3rd.
The new member of Galaxy series sports an octa-core processor (Quad 1.8 Ghz and Quad 1.3 Ghz), 2GB RAM, a 4.7-inch display with 720p HD resolution. It is 6.7-mm thick and 115 grams only, slimmer and lighter than GS5. However, compared to the GS5, its battery also shrinks a lot. With a 1860mAh battery, perhaps this smartphone needs to be switched to the ultra-power saving mode frequently.
There're no official words on the price yet, but it'll be available in five colors: Charcoal Black, Dazzling White, Frosted Gold, Sleek Silver and Scuba Blue. The Galaxy Alpha will be sold in early September.