How to Fix the WIFI Problems for Samsung Galaxy Smartphone
BY yuki | December 21st, 2013 | 102 | 14
The Wi-Fi issues of slow speed or difficult connection to networks always annoy many smartphone users. Collected from Android forums, the Wi-Fi problems include the inability to locate or connect Wi-Fi network, difficulty to access the Internet after Wi-Fi is connected, or the trouble of dropping Wi-Fi signal on the smartphone Galaxy S4, S3, Note 3, and Note 2.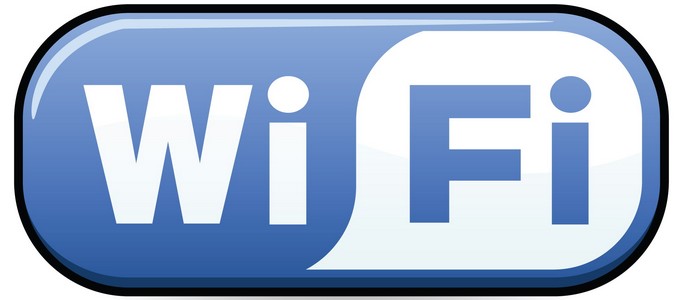 Actually, this WiFi problem is not only occurred on Galaxy smartphone, but also on other cellphone, like the Apple's latest flagship iPhone 5S. (check this good tutorial How to Fix the iPhone 5S Wifi Problems) Why these cellphones fail to connect WIFI? How to tackle with this WIFI issue? Let us find the following solutions.
▪ Make sure your routine performs well
When mobile phones or other digital products connect the WIFI signal successfully, it means this routine performs well.
▪ Make sure the item "Keep Wi-Fi on during sleep" is available
Some say their phone can't receive SNS information in the background or their WIFI connection is automatically turned off after a certain time. It may happen if they mistakenly turn off the "Keep Wi-Fi on during sleep" item in the Advanced Wi-Fi option.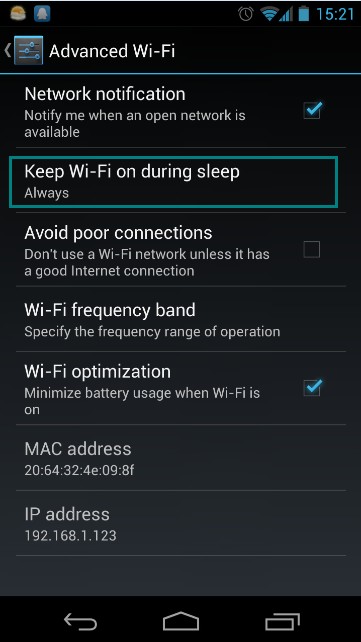 ▪ Reset Router
After making sure the above-mentioned items are normal, you are still unable to connect Wi-Fi. Then you have to find the answer from your router.
It is common that plenty of routers will run into dead circle. They occasionally catch up IP, and build connection, but finally fail to do the connection. Then you'd better try the useful recover way – reset Router. Completely turn off the power of router, then after ten minutes, you can try to reset the router. Most find it is workable.
▪ Check if the Wi-Fi connection is overloading
If too many devices connect the same router, it will put much pressure on the router. It would probably result in an IP conflict. The problem can be solved by setting a static IP for every device connecting the router.
▪ Try to change the authentication type
This authentication type is one appropriate of Router Setting.
If you have never changed the authentication type, it will show auto on the "encryption algorithm" item. To be safe, you'd better choose "WPA2-PSK".
▪ Upgrade Router Firmware
If you have tried the above methods but fail to reconnect WIFI, it is possible that your cellphone doesn't compatible with the router. It may work if you upgrade router firmware. Different brands of Router upgrade methods are different. Highly recommend you search the related information from upgrade page or on the Internet at first.
▪ Flash an appropriate ROM
If all the above ways are not workable, it may probably that your Cellphone' ROM is not suitable. You can try to flash an appropriate ROM to tackle with the problem.
Have you experienced any other Wi-Fi issues on Galaxy S4, S3, Note 2, or Note 3? Did the above-mentioned Wi-Fi solutions help you? Let us know your comments below.