How to Fix the Replaced iPhone LCD Screen Backlight Dim Issue
BY kaye | December 30th, 2020 | 0 | 2

Here we receive a repair case that one of our customers delivered his iPhone with a new LCD screen replaced. The new screen can't lighten up and he was confused. He contacted the LCD screen after-sale service with no replies. That's why he came to us since we have cooperated for a lone time. Why does the new replaced iPhone LCD screen dim? Could this problem be fixed? Here we will answer you with the description below.
1. How does the iPhone LCD Screen Backlight Dim Occurred?
First of all, we need to know something about the iPhone LCD screen's composition. The LCD screen consists of eight layers, but only three layers relate closely to the image forming and animation of the screen. The backlight panel is one of the three layers. It is an LED light panel that allows the phone screen to be seen in the dark. When this light panel fails for lighting up, you will see a very dark screen and dim images, which can only seem under strong light. The reasons why this happened are complicated. For one side, some of the low-quality LCD screens are manufactured from third-party factories. These high-copy iPhone screens are not matched with the original screen on the electrical characteristics. The high-copy screen requires much more electric power loss than the original screen. When the backlight circuit is overloaded, it would be damaged and not working. On the other side, some physical damages to the iPhone screen may also cause the screen backlight panel to fail for lighting up after the iPhone LCD screen replacement.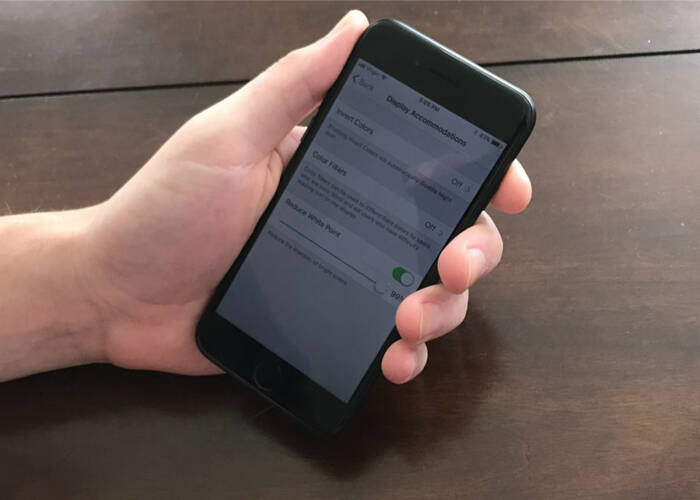 2. How to Fix the LCD Screen Backlight Dim Issue?
Fixing the iPhone LCD screen backlight circuit issue is very complicated. It requires someone very professional on iPhone repair. Since the backlight failed for lightening could be many reasons, the repair solutions consist of a simple filter replacement, another can require replacing the whole circuit or adding jumper wires to bypass damaged IC tracks. Details of the repair process refer to the tutorial presentation video on YouTube or Google. Watch these videos if you are interests. We advise you not to try if you are not experienced enough under no professional guidance because it is risky. Inexperienced operations may cause irreversible damages to the new screen. You may also check our iPhone repair guidance videos on our YouTube channel if you have interests.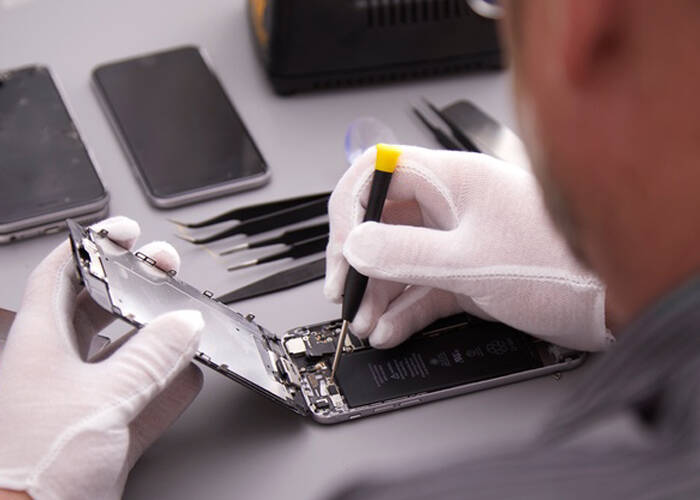 3. Advices on Choosing LCD Screen and protecting your iPhone screen
We suggest our customers choose the highest quality level iPhone LCD screen for replacement. The original new iPhone OLED screen and digitizer would be better but it cost much higher in price. Don't trust any "parts swapping fixing everything" from the third-party repair shops. Choose the original new LCD screens or high-quality level screens for replacement if you have to swap your original screen. No matter what, we should take action for our iPhone screen's protection, or else it will cost us a lot on repair. Applying a screen protector is a good way to keep our iPhone screen from damage. A protective shell will be better as long as you choose the suitable size for your iPhone.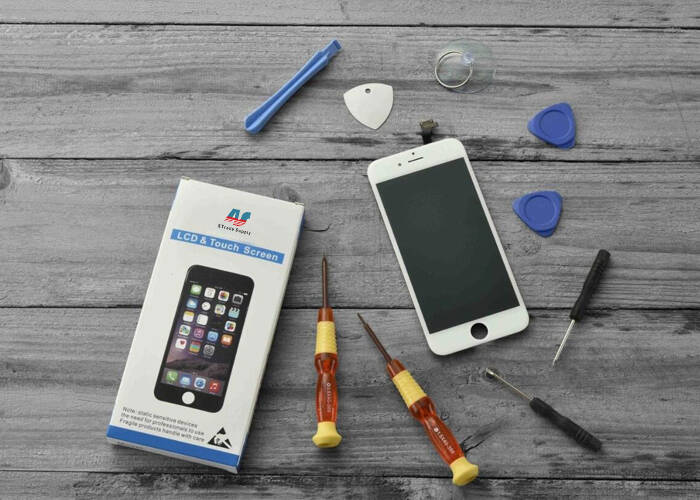 Now we have explained how does the iPhone LCD screen dim problem occurred, and how to fix the issue in the description above as well. We hope our customers will take our advice to get away from this issue because fixing the iPhone screen will cost us a lot of money. Besides, you may also watch our iPhone screen replacement guidance video on our YouTube channel. Also, you can come to our shop for iPhone 11 high-quality LCD screen and digitizer, and other swappable parts if you are interested. For any questions about iPhone repair, please leave your comments or contact us via email. We are glad to help.