The Importance to Find LG G2 Model Numbers
BY yuki | January 8th, 2014 | 34 | 4
LG G2 in the market is available in different variants depending on different countries. It was released in the United States by Verizon VS980, AT&T D800, T-Mobile D801, and Sprint LS980. The G2 was released in Canada as the model D803, in Australia as the D802TA model, in South Korea, the F320L model name, and in Latin America, the LG G2 model number is D805. You can check the tutorial How to Find LG G2 Model Number.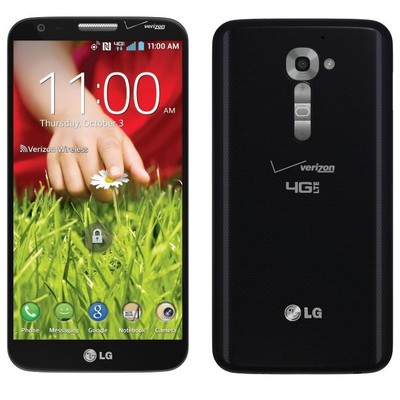 What Are the Differences in Various LG G2 Models?
The LG G2 comes with different designs by shifting the side buttons to the back of the phone. Featuring a large 5.2-inch full HD display with 1080 x 1920 pixels resolution, the LG G2 runs a quad-core Snapdragon 800 processor clocked at 2.26 GHz. With a 2 GB of RAM and LTE or LTE Advanced networks supporting, the G2 provides either 16 or 32 GB of internal storage. Some LG G2 customers are confused for the G2 battery capacity, for some sources claim a 2,610mAh battery, while others points to a larger one, 3,000mAh. Also, some documents present an expandable storage by a micro SD card slot, while the Micro SD card slot was not mentioned at the event of LG G2 announcement. To make the confusion clear, we make a study and find out the Korean version of the LG G2 presents some differences, compared with the international G2 unit.
Measuring 138.5 x 70.9 x 8.9 mm, the LG G2 international version is called D802 and it includes a non-removable 3000mAh battery. However, a LG G2 with a removable 2,610mAh battery and back cover as well as a Micro SD slot for memory expansion can be found in South Korean version. These changes make a slight difference on the LG G2's thickness, which reflects 0.24mm more than the G2 international version by 9.14mm thick. What's more, the U.S. Verizon claims its LG G2 variant comes with exclusive wireless charging and a different designed rear buttons and camera area. In Canada, six major carriers share the America variant's 3000mAh battery and 32GB of storage of LG G2 models.
Do you meet problems caused by the different LG G2 models? If you have any problems, please feel free to let us know in the comments below.